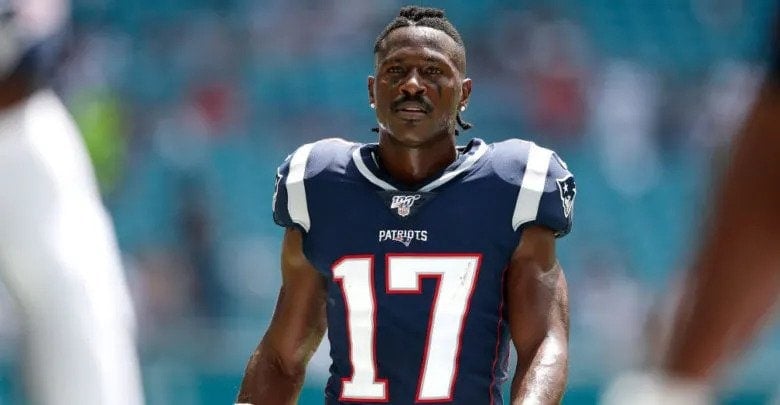 The former NFL player found himself again in headlines on Monday. He recorded one video where he is arguing with the mother of his children and also with police.
Brown is continuously coming in wrong places, mentally and as well as emotionally.
In the video, Brown is accusing his ex, who tried to steal his car. They have three children together.
Brown was repeatedly saying to the officers that he expelled his wife from his home. But, only allowed her on the property to pick up her kids and drop them to school.
Brown claimed that Chelsie Kyriss tried to steal one of his cars. Brown also used inappropriate words for Chelsie. He insulted her on the street and in front of her kids.
Brown also said to officers that they don't know how to do their jobs.
Brown is out of NFL since he released from New England Patriots in September. He also said wrong about the NFL.
He said, "F–k the NFL. This is real life", in the video.
Earlier, also he misbehaved with Pittsburgh, Oakland, and after that, New England. Recently he did this with his wife and children. He did this voluntarily and also broadcast the incidence live on social media.
There's a 99.9 % chance Antonio brown doesn't play football ever again lmaoo pic.twitter.com/AlAp8KUEJU

— john (@iam_johnw) January 13, 2020
He needs some professional help. He only hurt the people.
An average person doesn't say what Antonio Brown said on Monday. And also not in front of the children whom he claims that he loves them.
League wants to take him back, but we feel that he doesn't want to go back. If he makes these types of videos, then nobody will accept him.