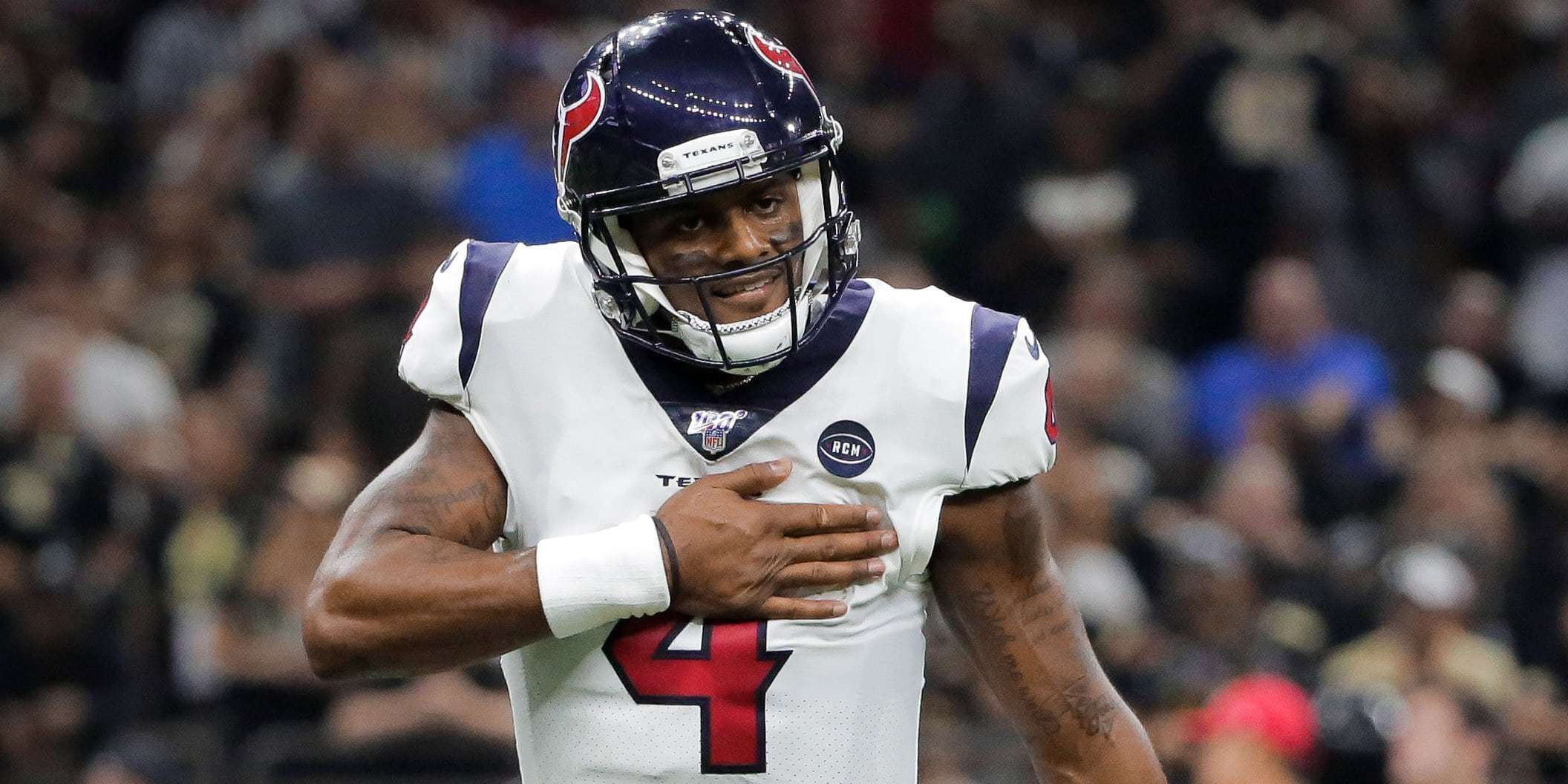 During a Sunday match, Deshaun Watson mocked the Chief player in the Texans game.
On Sunday, when four-minute and eleven seconds left in the second quarter, the incident happened. Watson lifted himself and leaving the place when Chiefs defensive end Tanoh Kpassagnon came closer to him. He suddenly banged on Watson's face.
Watson tilted his head and lifted his eyebrows. It appeared like he is asking, "Who." But, suddenly, the referee came in between.
When Kpassagnon was walking out of the situation, Watson pointed out to look towards the Kansas City Bench. He smiled, and it appeared that he is asking, "Who's that?!"
Kpassagnon gets up flexing after chasing Watson into a throwaway. Watson comes back with a "Who is that?" pic.twitter.com/2qSgk4ToP6

— Cork Gaines (@CorkGaines) January 12, 2020
In last weekend during Wild Card game, Watson won the game. He made the 22-19 points against the Buffalo Bills.
Kpassagnon has played 16 games for Kansas City. He recorded 29 tackles, four sacks, and a forced fumble.
Derrick Deshaun Watson is an American footballer who quarterbacks for the Houston Texans in NFL. The Texans selected him in the 2017 NFL Draft 12th overall in the 2017 NFL Draft.
Tanoh Kpassagnon is an American footballer. He plays from the defensive end for the Kansas City Chiefs, NFL.