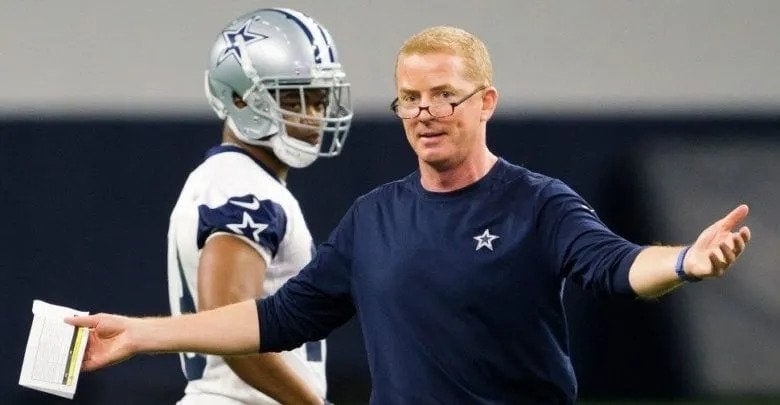 There are rumors that Jason Witten may try to reunite with Jason Garrett in New York. He might be a tight end for the Giants.
In another report, it is mentioned that offensive coordinator Garrett is bringing former Dallas coach Marc Colombo for an interview. Garrett is a Joe Judge's new offensive coach who tries for an interview with the Giants.
Colombo formerly played with Dallas and later came as an offensive line coach. When new Cowboys head coach Mike McCarthy arrived immediately, he left the place.
Colombo will officially interview with the Giants. They will talk about his tenure with Dallas.
A source tells @dmn_cowboys Marc Colombo will interview for Giants OL gig tomorrow. https://t.co/epq6p8otxI

— Calvin Watkins (@calvinwatkins) January 21, 2020
Now, Dallas Cowboys has to find out a suitable replacement for their future fame. Fans will feel odd to see someone else other than No. 82 on the tight end.
Jason Witten is playing for the Cowboys offense from the two decades. He will not be easily replaceable.
Dallas Cowboys may replace Jason Witten through the trade. Now there are so many talents and also tight ends around the league. So, Cowboys can trade for it and have a better replacement. Teams might not give up young talented players just because they are not starters. As per the first round of NFL draft, the tight ends are not likely to rank that high. So, it might not be easy for Dallas to find the same talent with the same pick in NFL draft this year.