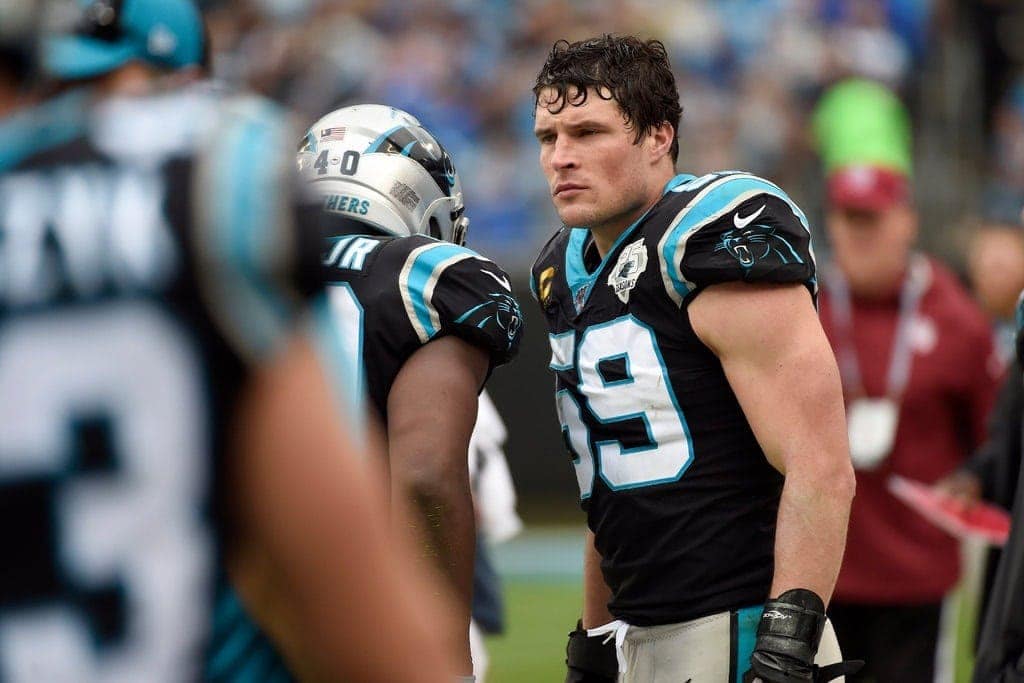 On Tuesday night, Luke Kuechly, who is a linebacker of Carolina Panthers, shocked the NFL. He announced that he is taking retirement at the age of 28 only.
Kuechly came into the league in 2012. He got the two tags in his career: the NFL Defensive Player of the year 2013, and first-team All-Pro five times. His tackles are 1,092 in the eight-year of his career.
Kuechly didn't play from 2015 to 2017. Also, he missed seven games because of concussions. But, he played all 32 regular-season games in the past two seasons. He is also taking the retirement like Andrew Luck and Rob Gronkowski. As they also took the retirement as under-30 players who have retired over the past year.
Calvin Johnson of the Detroit Lions also gets retirement in 2016 at the age of 30. Johnson's nickname is Megatron. That time he was forced to repay his signing bonus to the team, i.e., $1 million.
The San Francisco 49ers linebacker Patrick Wilis was also the same age when he gave the retirement in early 2015. He is a five-time, first-team All-Pro.
We can say that Kuechly was smart enough to understand that if he continued playing, he would not like the more significant outcome.
Chris Nowinski interpreted Kuechly's comment that maybe he is thinking about his brain as he had a concussion. He also added that Kuechly felt to walk away comfortably and avoid the chance to stay for long. Chris Nowinski is the co-founder and chief executive of the Concussion Legacy Foundation.
A concussion is a brain disease that repeatedly hits the brain. It also made the players take retirement at an early age.
One video also came out which talks about his retirement.