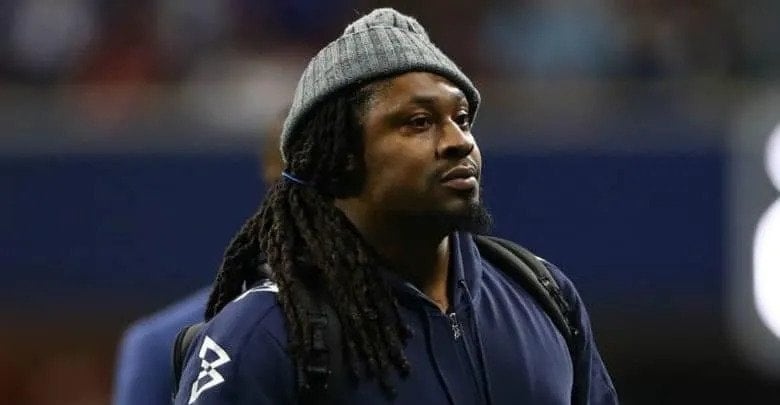 Marshawn Lynch played the final NFL game of his career on Sunday. The Settle Seahawks lost from the Green Bay Packers as the score was 28-23 in the NFC Divisional Round.
Lynch mainly came from retirement to help his team make a playoff run.
Lynch said that this is a vulnerable time for a lot of these young dudes, you feel me? He also added they don't be taking care of their chicken right, you feel me? He gave the last press conference of his career.
Marshawn Lynch in … Marshawn Lynch out.

(FYI: Chicken = money) pic.twitter.com/WxksSWOPJX

— Keith Jenkins (@MrKeithJenkins) January 13, 2020
By "chicken" we are assuming that Lynch wants to say about money. He also added that if he had an opportunity to let the young guys know something. Then he would say that take care of all your money as it doesn't last forever.
He continued by saying that he is on the other side of retirement. He also said that to take care of the bodies. He also talked about the players with whom he has played the match.
Lynch took 14 months break before rejoining the Seahawks.
Sports Illustrated found that three out of four former NFL players have gone bankrupt. Some of them went under financial stress after two years of retirement.
Philadelphia Eagles player Jack Brewer also talked about this situation. He said that if you are a professional athlete or whatever you are. If you are 22 or 23 years old and you are working, and you get money also. Then after four-month, it will be tough for you to manage your own money.
Lynch is one of the most respected players in the league.