Realme Buds Air's specifications and price are leaked when its official launch is just a few days away from now. The first pure wireless earbuds from Realme that can take on the Apple Airpod 2. Realme Buds Air are set to be launched on December 17, 2019, in India.
In the meantime, the reports on the earbuds are surfaced online, giving details regarding the product. The Realme Buds Air are said to have an established R1 SoC, and it could be Realme's answer to Apple's H1 chip powering the AirPods 2. The new Realme earbuds are also rumored to give 17 hours of battery life with a single charge.
According to the leaked list by GizmoChina, the Realme Buds Air will be tagged with a price of Rs.4999. It is similar to what we saw on Flipkart's brief listing last week.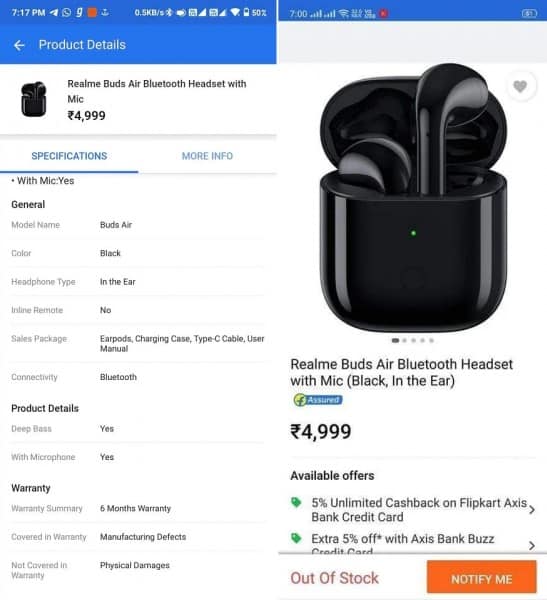 Along with the price details, the list leaked shows some essential specifications of the Realme Buds Air. The earbuds are expected to have dual microphones with electronic noise cancellation technology to lessen ambient noise while making calls. Also, you can get 12mm drivers that have "Bass boost" functionality.
The Realme Buds Air also has features such as a low latency gaming mode, touch control, and wear detection. Furthermore, the claimed specifications list indicates that the earbuds would have a USB Type-C port for charging and 17 hours of battery life, which is just a few hours less than AirPods that claim a 24-hour battery life.
The leak also lists the available colour variants that are already officially teased. Likewise, the leak has also mentioned Bluetooth v5.0 that exists on AirPods and many other purely wireless earbuds. Madhav Sheth, CEO of Realme India, confirmed on Thursday that the Realme Buds Air would be available with wireless charging support, and the same was mentioned in the list.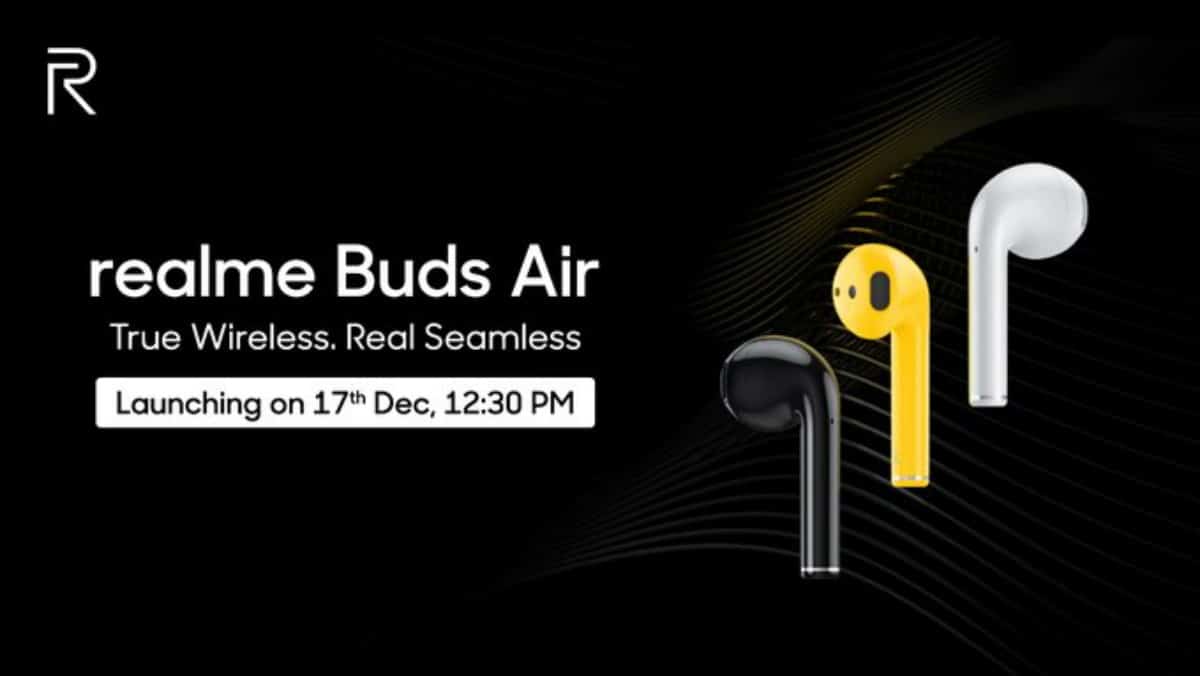 Realme is set to launch the Realme Buds Air in an event in New Delhi along with the Realme X2 on December 17. Meantime, you can also expect some more official teasers showing the features of the new earbuds.