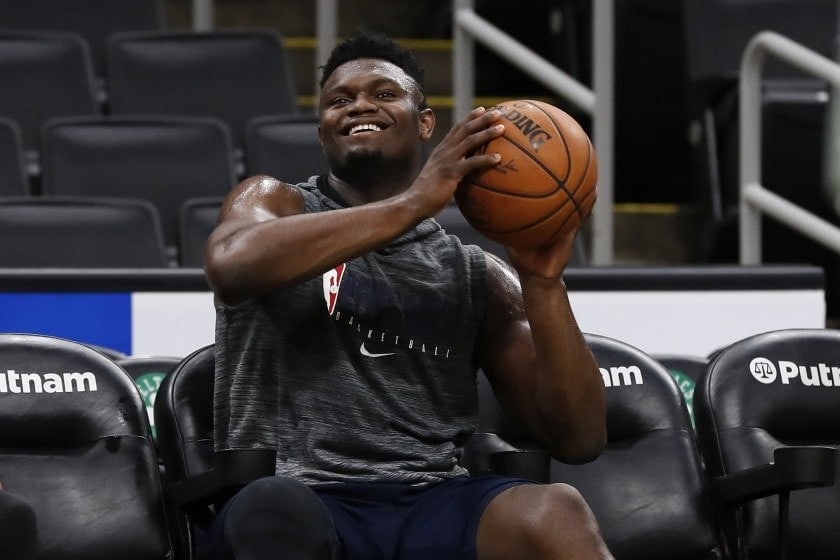 Williamson was selected by New Orleans around 209 days ago as one of the top overall picks in the NBA draft.
David Griffin said that they have finally decided the date for the most wanted NBA debut of the season. Zion Williamson will come on the court with the Pelicans for the first time on January 22. David is the New Orleans Vice President of Basketball Operations.
Zion Williamson last played the game on October 13. After that, he went for surgery on his right lateral meniscus on October 21. He was on rest from the last three months.
The Pelicans played 41 games, i.e., half the regular season without their rookie.
Now fans have to wait only six days more. And the team has to play three more games without Williamson. Then Williamson will join the team.
On January 22 team will play against the San Antonio Spurs at Smoothie King Center.
Griffin said that the Pelicans want Williamson to practice with them before going on the ground.
Williamson has missed the five games for Duke after having pain in his right knee in February. But, he returned with 26 average points and 8.5 rebounds — 61.6 % shooting in 4 NCAA tournament games.
He has an average of 23.3 points on 71.4% shooting in 4 preseason games. After that, he didn't play the preseason finale because of his knee injury.
Williamson went for surgery to repair a torn meniscus. It all happened only one day before the start of the NBA season, i.e., on October 21.