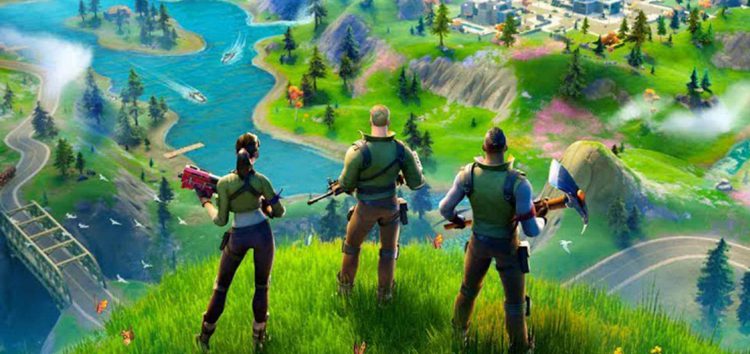 In the games, Fortnite is one of the best Battle Royale games. It was released in 2017, and it has also run steady until now. The two popular battle royale games are- Fortnite and PUBG.
In the Asain region, PUBG is the Most Popular game, and in the American region, Fortnite is the most popular game. Fortnite Chapter 2 started in October 2015, and now it brought a lot of latest updates to the game, including picking up downed teammates.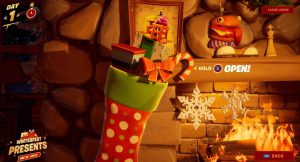 Epic has announced that version 11.50 patch is going to release on Wednesday, Feb 4, and the expected time is 1 AM PT / 4 AM ET / 9 AM GMT.
There will be downtime, that expects to 20 to 25 minutes earlier. We got this new information from the Fortnite Status Twitter handle. We have grabbed some screenshots of the tweet, and you can check it below.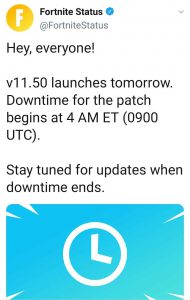 Changes in the Latest Fortnite Version 11.50
New Unreal Chaos Engine:
The biggest update of Fortnite v11.50 is the new unreal Chaos engine. The new unreal engine is providing more realistic effects to the game, and players are expecting some changes in the gameplay after the next update.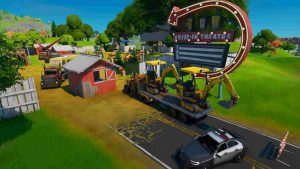 Epic mentioned recent Post that there would be some cool changes in the forthcoming update. The new chaos engine has a more realistic and crumbling effect. It said we would feel the building blast with the new Chaos Physics Engine.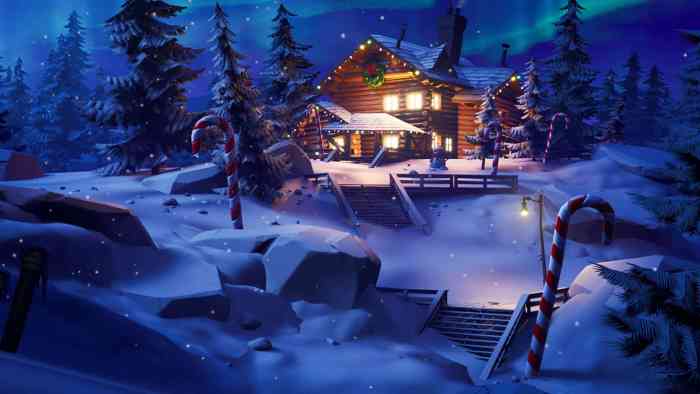 Fortnite wants to make some changes that they feel to be different from the others. The game studio wants to include the new changes in the upcoming update. We have some information on the official Fortnite Trello page, and we will update you with the full patch when the studio releases the details.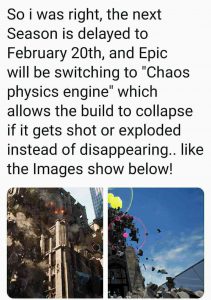 A few of the whole changelog that are added to the latest update are listed below.
BATTLE ROYALE
Fixed an issue causing new console players to have matchmaking issues when linking their accounts for the first time.
Sidegrading feature is disabled in competitive playlists like Arena & tournaments.
Completion of "Search Chests in one match" Chaos Rising Challenge after the completion of "Save yourself from fall damage by landing in one of the Hideouts" Trick Shot Challenge.
Progress for "Earn Gold Scavenger Medals" Rippley vs. Sludge Overtime Challenge now tracks correctly.
CREATIVE MODE
Fixed an issue that makes players unable to shoot with their weapons or aim down sights after starting the new round in round-based games.
Fixed issues that caused some players unable to aim down sights after being eliminated in the Creative match.