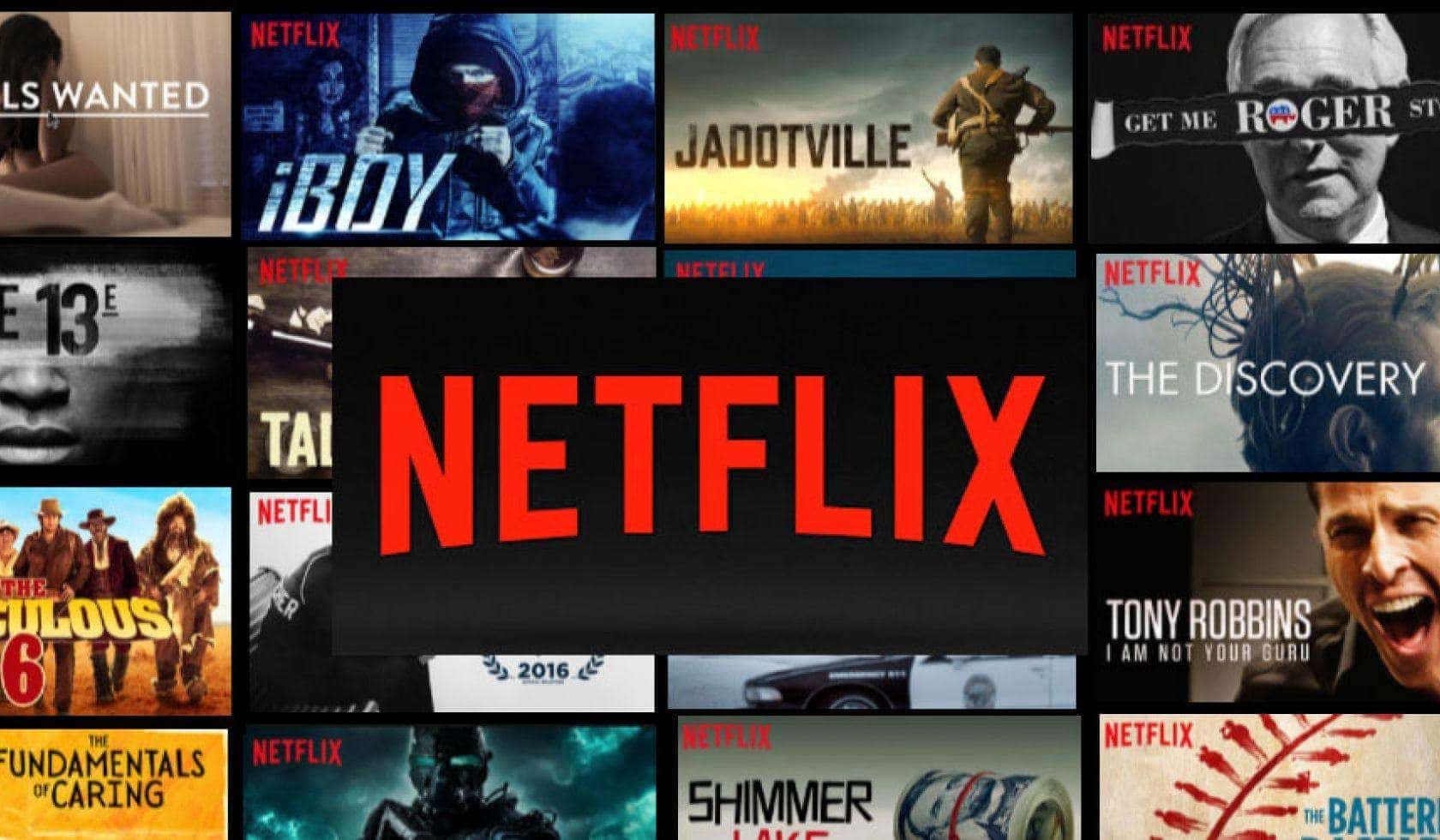 Netflix always adds a bunch of new shows, movies, and series every month. In February also Netflix is going to add a lot of content for its viewers. If you want to know the new releases of Netflix in February 2020 then read on:
1st February
A Bad Moms Christmas (2017)

A Little Princess (1995)

A Nightmare on Elm Street (2010)

Back to the Future Part III (1990)

 – It is the third and final installment to Back To The Future trilogy. Back To The Future part, 1,2, and 3 are fantasy science-fiction films. The third installment enjoys 79% on Rotten Tomatoes and 74% on IMDb.

Elizabeth (1998)

Elizabeth: The Golden Age (2007)

Chronically Metropolitan (2016)

Cookie's Fortune (1999)

Dear John (2010)

Dirty Harry (1971)

Driving Miss Daisy (1989)

Hancock (2008)

Blade Runner: The Final Cut (1982)

Justice (2017)

Monthly Girls' Nozaki-Kun (Season 1) – Anime

No Game No Life (Season 1) – Anime

Parasyte: The Maxim (Season 1) – Anime

Police Academy Franchise (1984)

Purple Rain (1984)

Love Jacked (2019)

Miraculous: Tales of Ladybug & Cat Noir (Season 5)

Misfit 2 (2019)
3rd February
Sordo (2020) N

Team Kaylie (Part3)
4th February
Faith, Hope & Love (2018)

She Did That (2017)

Tom Papa: You're Doing Great! (2020)
5th February
Arrow (Season 8) – D.C.'s popular Arrow-werse comes to an end in this final season of Arrow.

Black Hollywood: 'They've Gotta Have Us' (2018)

cats_the_mewvie (2020)

The Pharmacist (Limited Docu-series) N

Uppity: The Willy T. Ribbs Story (2020)
7th February
Locke & Key (Season 1) N

The Ballad of Lefty Brown (2017)

Who killed Malcolm X? (Season 1)

Dragons: Rescue Riders (Season 2)

Horse Girl (2020)

Mu Holo Love (Season 1) N
8th February
The Coldest Game (2020)

 – During 1962's Cuban missile crisis, a math genius is drafted to play in a U.S.- Soviet chess match.
9th February
Better Call Saul (Season 4) – The fourth season of much-loved series starring Bob Odenkirk in the lead.
10th February
CAMINO A ROMA (2020)

Captain Underpants: Epic Choice-O-Rama (Special)

Good Time (2017)

Polaroid (2019)

Q Ball (2019)
12th February
Anna Karenina (2012)

French Toast (2015)

TO All the Boys: P.S. I Still Love You (2020)

 – One of the most anticipated movies is finally coming to Netflix.
13th February
Dragon Quest: Your Story (2020)

Love Is Blind (Season 1)

Narcos: Mexico (Season 2) – The second season of Narco's continuation continues to explore the roots of the drug wars.
14th February
A Shaun The Sheep Movie: Farmageddon

Cable Girls (Season 5 Part 1)

Isi & Ossi (2020)
15th February
17th February
The Expanding Universe of Ashley Garcia (Season 1)
20th February
21st February
A Haunted House (2013)

Babies (2020)

System Crasher (2019)

Gentefied (Season 1)

Glitch Techs (Season 1)

Puerta 7 (Season 1)
22nd February
Girl On The Third Floor (2019)
23rd February
24th February
Every Time I Die (2019)

 – After a man is murdered, his consciousness travels through the bodies of his friends to protect them from his killer. Robi Michael directorial has 100% on Rotten Tomatoes, but only 4.7 on IMDb.
26th February
I Am Not Okay With This (Season 1)

 – A teen tries to deal with her family, sexuality, and newly gained superpowers.
27th February
Pokemon: Mewtwo Strikes Back – Evolution (2020)

Altered Carbon (Season 2)

 – The second season of much loved Altered Carbon comes on Netflix.

Followers (Season 1)

The Angry Birds Movie 2
28th February
All the Bright Places (2020)

Babylon Berling (Season 3)

Formula 1: Drive to Survive (Season 2)

Queen Sono (Season 1)

Restaurants on the Edge (Season 1)

Unstoppable (2020)

Jeopardy!: Celebrate Alex Collection (New Collection)

La Trinchera infinita (2020)
29th February