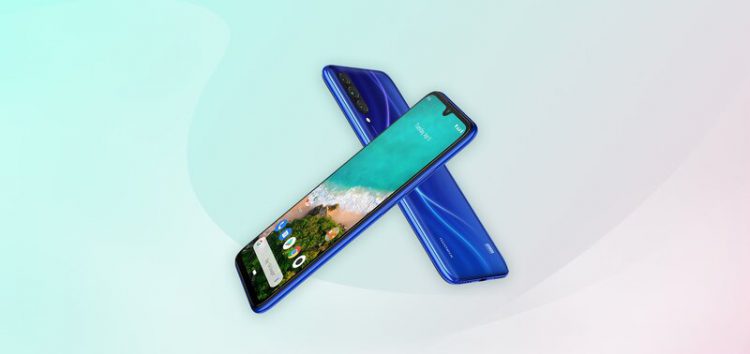 Xiaomi A-series devices are not good with updates. Recently in the past, Mi A2 Lite got the January 2020 patchset but, the Android 10 update looks like a dream for the device.
However, the Xiaomi Mi A-series smartphone almost gets the confirmation to get the Android 10 update soon. Earlier, according to Xiaomi India, the Android 10 update for the Mi A3 was supposed to come in mid of February.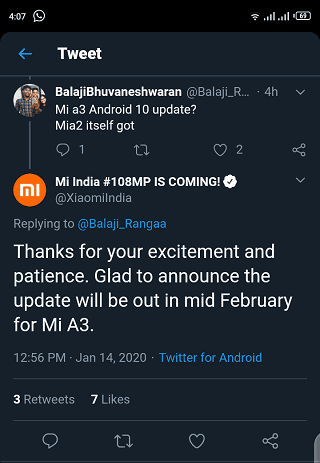 However, there was no confirmation from the user's side regarding receiving the update. But, Xiaomi said that some users had received the update. Moreover, some people said that, according to Xiaomi's support, the update is still in the testing phase, and at that time, it was pushed to March 2020.
According to the latest information, the Android 10 update for Mi A3 is almost confirmed, and it will arrive in mid of February.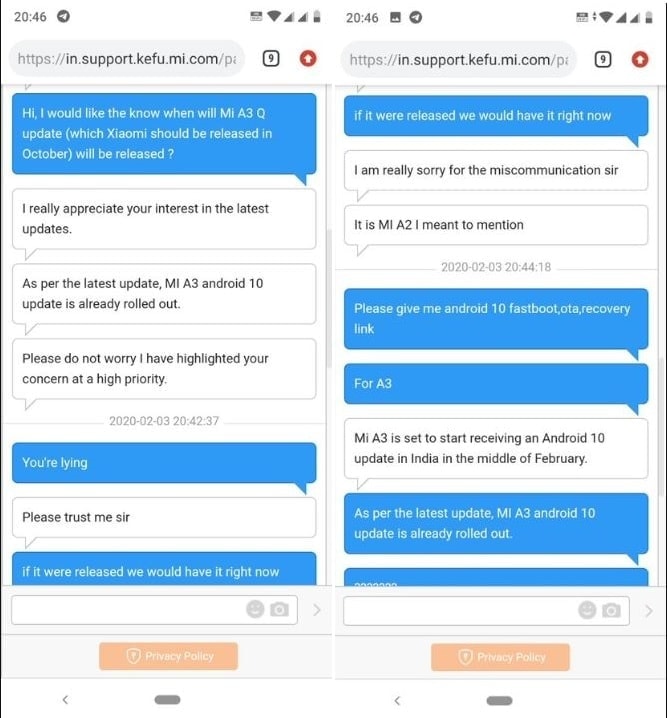 The company chats support has said that the Android 10 update for the Mi A3 will surely arrive in mid of February.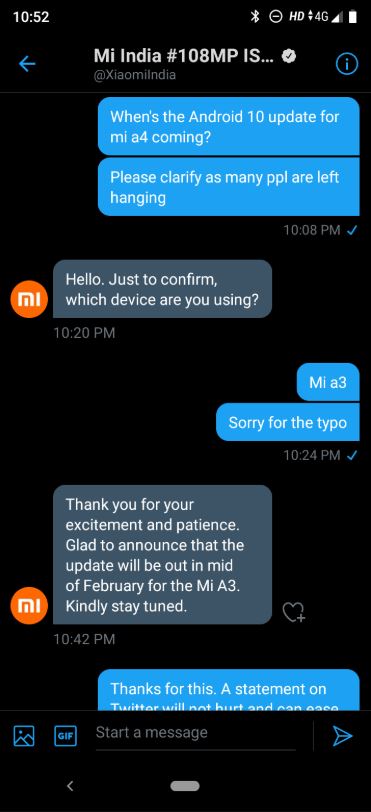 So, according to the user reports, the company has set the time frame for the Android 10 update for the Mi A3, i.e., the mid of February. However, we can't do anything in this matter; it is dependent on the company.
The Xiaomi Mi A3 is powered by the Qualcomm Snapdragon 665. The processor is the successor of the Snapdragon 660. There are two variants of the Mi A3: one is 4GB of RAM and 64GB of storage, and another one is 6GB of RAM and 128GB of storage.
The Mi A3 has a 4,030mAh battery. This device supports the 18W fast charging. The Mi A3 also supports Bluetooth 5, dual-band Wi-Fi, dual 4G VoLTE, and four satellite navigation systems.