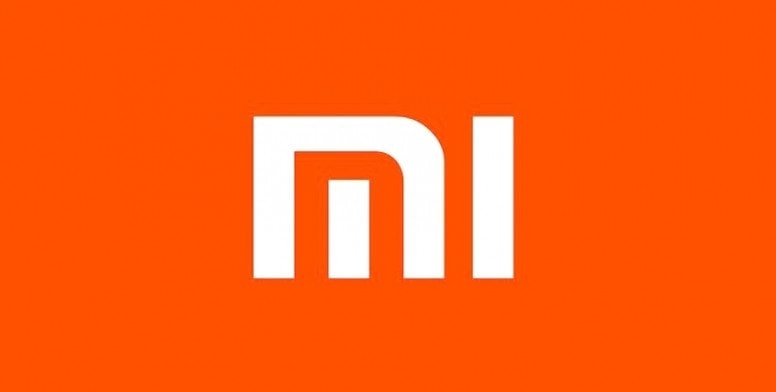 Xiaomi provides its official unlock tool called Mi flash unlock tool for the users to unlock their bootloaders. The latest Mi unlock tool comes with version number, v3.5.1030.37.
What is Mi Flash Unlock Tool?
The Mi Unlock Tool is a meager software tool to unlock the Bootloader of Xiaomi phones or tablets. Xiaomi China officially makes it, and you require it if you want to root your phone or further install any custom ROMs or modifications.
Mi Unlocker Tool will unlock the Bootloader of any Xiaomi device after getting permission From the official MIUI site.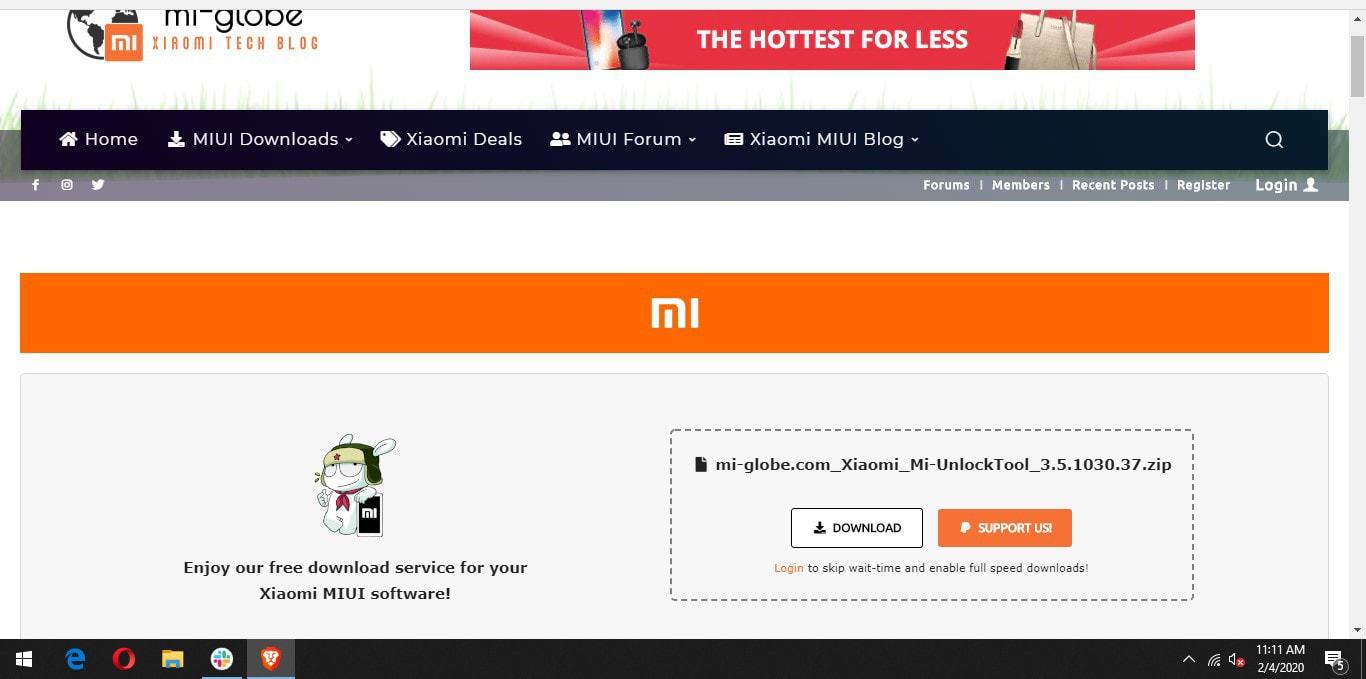 In this article, we would help you with the downloading of the official Xiaomi Mi Flash Unlock Tool, along with the steps to unlock the Bootloader of any Xiaomi device.
Earlier all the Xiaomi brand phones were available unlocked. But Xiaomi faced a lot of problems with bad resellers and fake phones, which installed malware to the phones before they ship them.
So, in 2016, Xiaomi decided to lock their devices to prevent the resellers from such illegal actions. And users also need not worry because we have the official Mi unlock tool here.
Before going further to download the tool, firstly, we shall find why to unlock the Bootloader.
Advantages Of Unlocking Bootloader:
Unlocking the bootloader will let you root your phone at any time.

You can also install any Custom ROM on your device.

Besides, you can also flash the files on to your phone without having any loss of the data.

You can furthermore toggle with the system settings in detail, and also moreover install different mod APKs on your device.

Remove the preinstalled bloatware that is the pre-loaded applications on your phone.

You can make full backups of your Android tablet or phone.
Compatible Devices
The list of the compatible device for Mi flash unlock tool includes:
Xiaomi Phones:
Xiaomi Mi CC9 Pro

Xiaomi Mi Note 10

Xiaomi Mi Note 10 Pro

Xiaomi Mi A3

Xiaomi Mi 9 Lite

Xiaomi Mi CC9E

Xiaomi Mi CC9

Xiaomi Mi 9T

Xiaomi Mi 9T Pro

Xiaomi Mi 9

Xiaomi Mi 9 Explorer

Xiaomi Mi 9 SE

Xiaomi Mi 8

Xiaomi Mi 8 Lite

Xiaomi Mi A2

Xiaomi Mi A2 Lite

Xiaomi Mi Max 3

Xiaomi Mi Pad 4 / 4 Plus

Xiaomi Mi 8 Explorer

Xiaomi Mi Mix 2S

Xiaomi Mi Note 3

Xiaomi Mi 6 Plus

Xiaomi Mi Mix 3 / 5G

Xiaomi Mi Play

Xiaomi Mi 8 Pro

Xiaomi Mi 8 SE

Xiaomi Mi 7

Xiaomi Mi 6

Xiaomi Mi 5

Xiaomi Mi 5s

Xiaomi Mi 4C

Xiaomi Mi 4i

Xiaomi Mi 4

Xiaomi Mi 5x

Xiaomi Mi 5c

Xiaomi Mi Max

Xiaomi Mi Max 2

Xiaomi Mi Mix

Xiaomi Mi Mix 2

Xiaomi Mi Note

Xiaomi Mi Note 2

Xiaomi Mi Note 3

Others
Xiaomi Redmi Phones:
Redmi K30

Redmi K20

Redmi K20 Pro

Redmi K20

Redmi Note 8T

Redmi Note 8 Pro

Redmi Note 8

Redmi 8

Redmi 8A

Redmi 7

Redmi 7A

Redmi Note 7S

Redmi Note 7

Redmi Y3

Redmi Y2 / Y2 Lite

Redmi Note 7 Pro

Redmi Go

Redmi Note 6 Pro

Redmi 6

Redmi 6 Pro

Redmi S2

Redmi 6A

Redmi 5 plus

Redmi 5

Redmi 5A

Redmi Note 5 Pro

Redmi Note 5A

Redmi Note 4

Redmi Note 5

Redmi Note 3

Redmi 3S

Redmi 3S Prime

Redmi 4

Redmi 4A

Redmi 4X

Redmi Y1/Y1 Lite

Others
Changelog
Added an option of "clean all user data" during the unlocking process.

Device driver detection option added under the "About."

For Mi Unlock App under "About," added "check for update." 

Optimize device detection and connectivity issues.
Download Xiaomi Mi Flash Unlock Tool v3.5.1030.37:
Name: Mi flash Unlock Tool v3.5.1030.37
File Type: .rar
Developer: Xiaomi
Version: v3.5.1030.37
File Size: 22.61 MB
OS: Windows 7/8/8.1/10
Mi Flash Unlock Tool v3.5.1030.37: Download
Pre-Requisites:
The prerequisites needed before proceeding to unlock your device include:
Download the Mi flash unlock tool from the link given above.

Enable USB debugging. You can do that by going to About phone in settings and then tap on the MIUI version number for 7 or 8 times. Then again in Settings>> More>> Developer Options>> Enable USB Debugging.

Install

reliable and good USB Drivers.

Send an unlock request to Xiaomi.
How To Send Unlock Request To Xiaomi?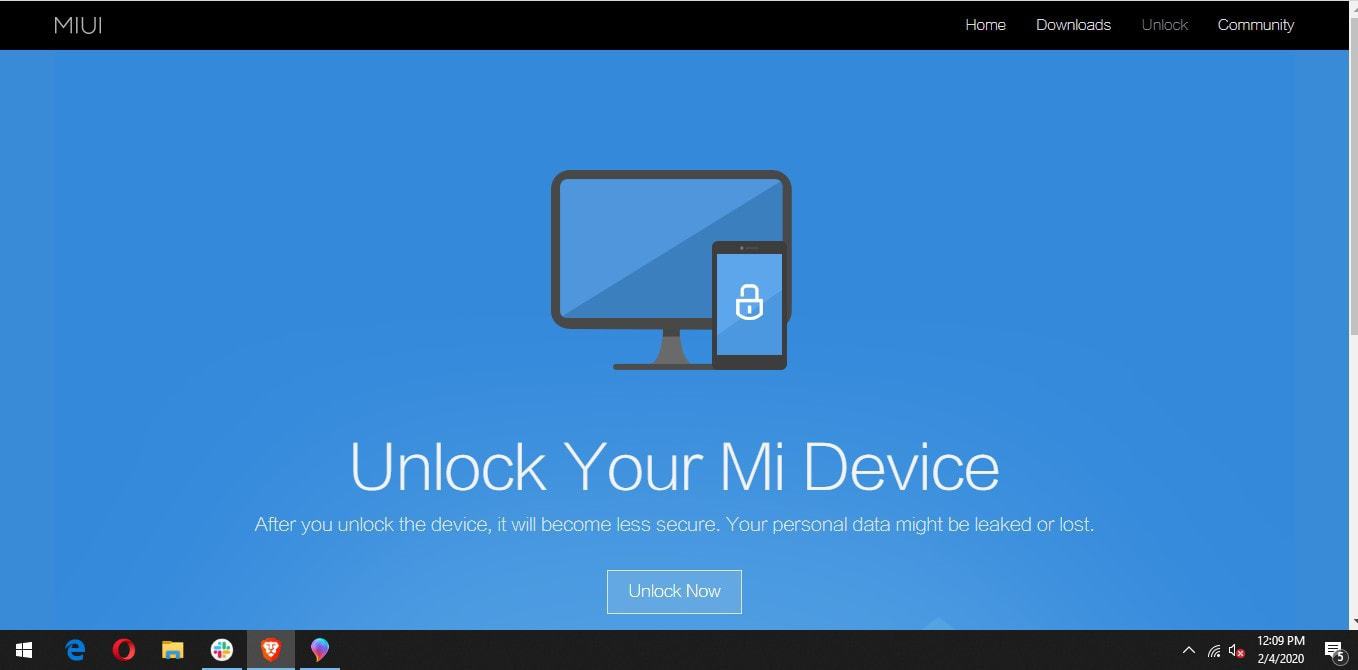 Click on Unlock Now Button.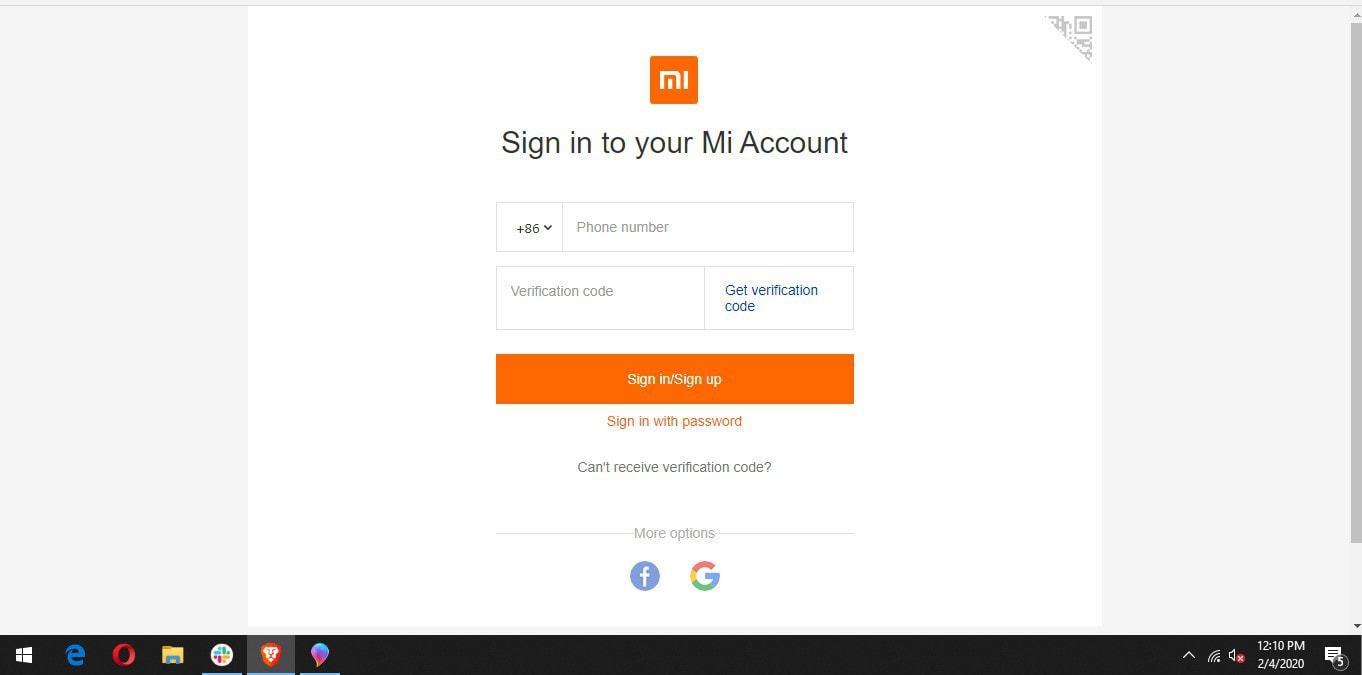 It then takes you to the Sign-in page of your Mi account. In case you do not have, then create one.

Also, be sure that you are using the same account on your device as well.

After signing in, fill in the form by entering your Name, Country, Mobile Number, and fill in the captcha.




Accept the disclaimer and choose an appropriate reason for unlocking your phone or tablet.

Lastly, click on the Apply Now button.

Your phone number will be verified via sending an OTP.

 You will also be provided with the risks involved with unlocking too.

And you will receive an approval notification through SMS in some days.




Also, note that sometimes it may take more than ten days for approval. 
How To Unlock Your Device Using Mi Flash Unlock Tool?
Once you get official approval from Xiaomi for unlocking, then you can proceed further with the below steps. Also, see that you do not skip any step as it may result in bricking or any permanent damage to your device.
Extract the Mi flash unlock tool to your PC and then open the program.

You will be asked if you agree with the conditions or not for using this tool. Just click "Agree" on the disclaimer.

Now,

sign in into your Mi Account on the device you are using, i.e., the one you specified to request for permissions to Unlock Bootloader.

On the successful login, you get a prompt message that your device is not connected.

Connect your device to your PC or Laptop with the help of a USB Cable.

Now connect your device in Fastboot mode. You can go to the Fastboot mode by switching off the device and then clicking the Power button & Volume Down button at once.

The unlock bootloader process will then start.

Click on Reboot after the successful unlocking of the bootloader of your Xiaomi phone.
Since you have done with the process, now you can proceed with rooting your device or unrooting it. Moreover, you can also Fastboot ROMS, flash Custom ROMs, install a custom recovery, etc.
Two important things you should note are that you need to give a relevant reason for why you want to unlock your device since vague reasons may not get approval. Moreover, you also have to create a backup of all your files and data before unlocking your device. This procedure will remove all the data from your device.