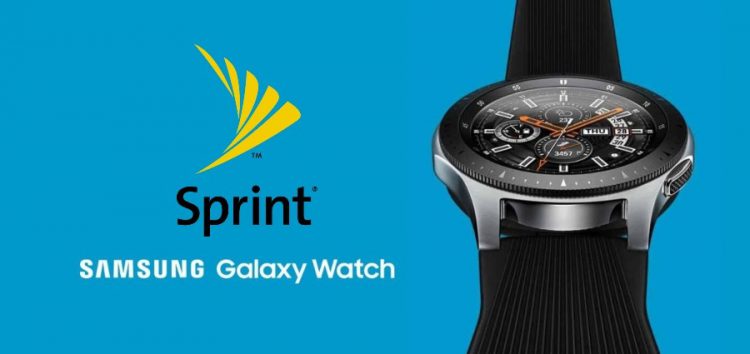 Are you an owner of Samsung Galaxy Watch? Here is news for you. A voice calling update will soon be found on the Galaxy watch.
Under its portfolio, Samsung not only has an exciting range of smartphones, but it also has a broad range of smart wearables.
The first smartwatch, which was named Galaxy Gear, was announced back in 2014. Since then, Samsung is broadening its range of smart wearables section.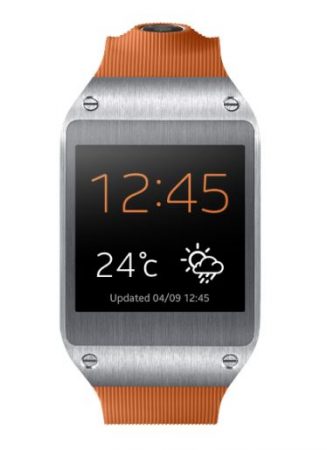 The company has also started pushing updates to its Galaxy watches along with smartphones and further upgrading them frequently.
Now, Sprint has confirmed that the Galaxy Watch would receive voice calling update for the 42 as well as 46 mm variants.
To recall, the Galaxy Watch launched in 2018. It packs in Exynos 9110 with 1.5 GB of RAM, a 274 mAh battery in the 42 mm variant, and a 472 mAh battery in the 46 mm variant.
Both the 42 and 46 mm Galaxy Watch spot 1.2 and 1.3 inches AMOLED display, respectively. And they also run on out of the box Tizen based Wearable OS 4.0.
As a matter of fact, back in September 2019, responding to a tweet, Sprint said that they are testing the VoLTE based update in real conditions to check its usability. It was also expected the update was arriving for the Galaxy Watch in November 2019 itself.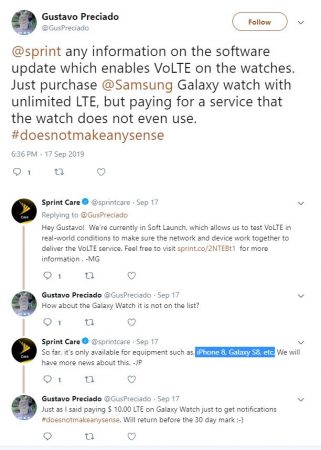 However, Sprint is going to push the VoLTE update for the Samsung Galaxy Watch Active2 in the next month.
Now, as per the user reports, the VoLTE feature is finally appearing on the Galaxy Watch. You can further check out a user report below:

 Another user on Reddit shared a screenshot of his message receiving from Sprint, stating that Galaxy Watch is adding voice calling to its next update.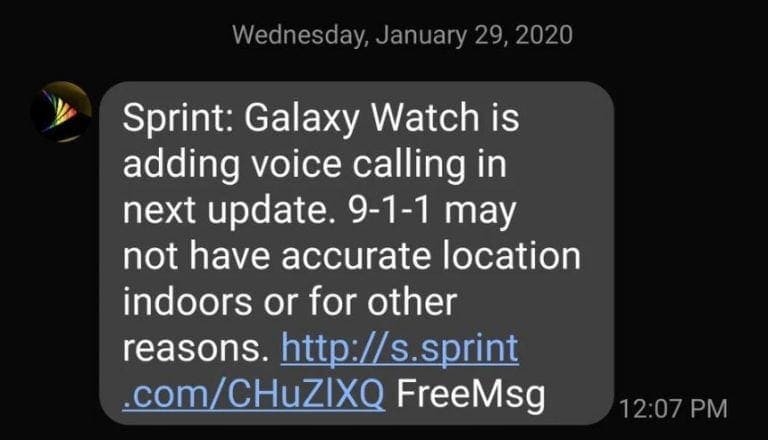 Though the VoLTE feature finally announced to be coming soon for the original Galaxy Watch 46 and 42 mm variants, it will be more interesting to see when the update rolls out actually.