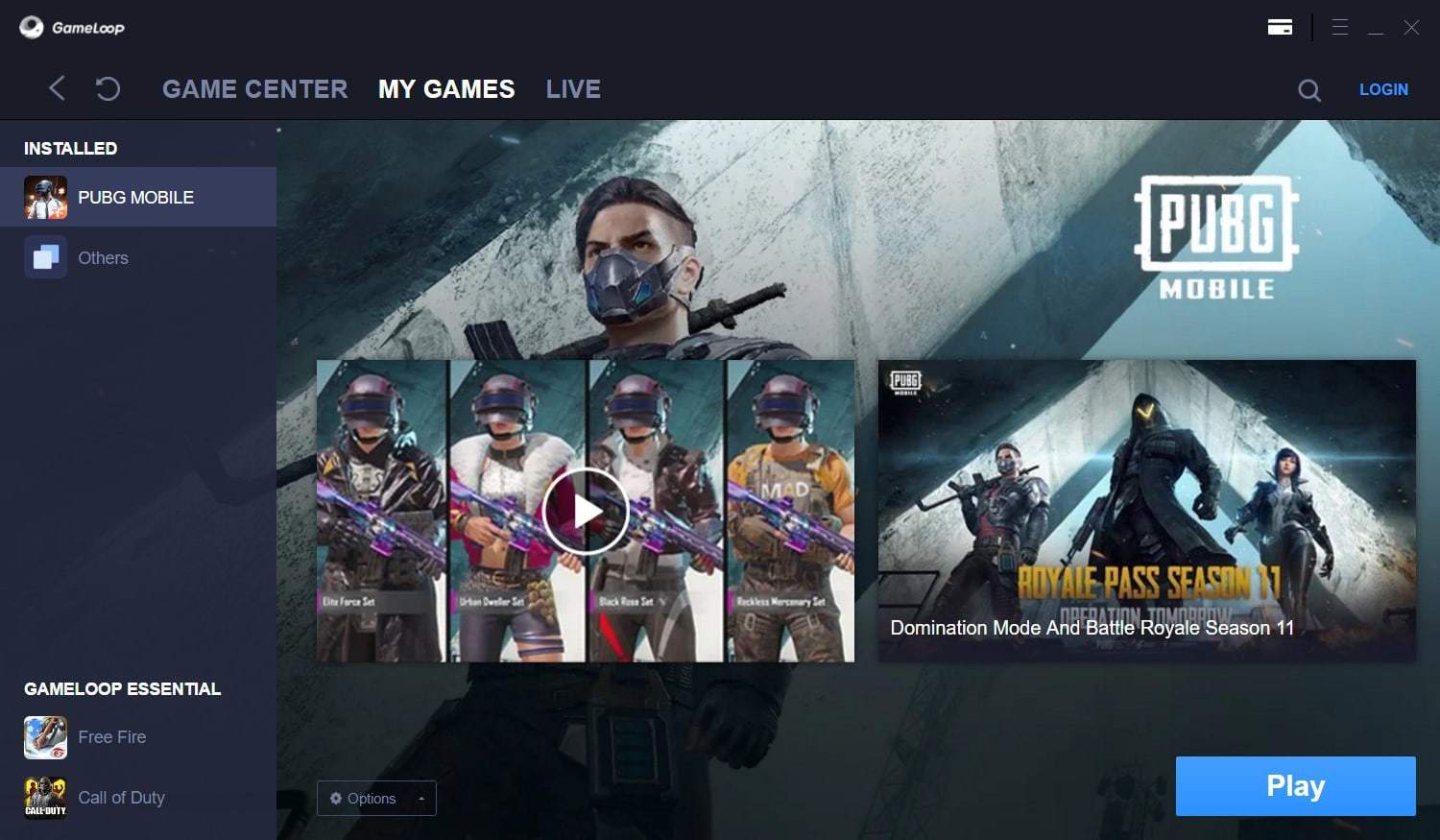 PUBG Mobile has grabbed a lot of attention with its solid gameplay on mobile devices. In the first half of 2018, it was the most downloaded game. But often gamers find poor touchscreen problems. So, players had to depend on the Android emulators to get PUBG Mobile fix. Tencent has released its own in-house emulator called Tencent Gaming Buddy.
There are many differences between PUBG and PUBG Mobile. The main difference is its price. The PUBG Mobile is free, and it has removed the most significant barrier for the players. So, Tencent Gaming buddy will allow you to play PUBG Mobile on PC.
What is Tencent Gaming Buddy?
Tencent Gaming Buddy is an Android emulator created by Tencent. It is also known as Tencent Gaming Assistant or Gameloop. It is designed to play most of the mobile games on PC that include PUBG Mobile, Auto Chess, Mobile Legends, and many more.
It also has a local integration with Nimo TV, a game streaming platform that is created as a partnership between Huya and Tencent. Huya is one of the biggest video game streaming platforms in China, after Douya, also partially owned by Tencent.
Tencent Gaming Buddy For Older PCs:
PUBG was released more than a year ago, but it still troubled by optimization issues. And it is preventing players with older PCs from playing the game.
Furthermore, the players with older computers can also enjoy PUBG Mobile with the help of Tencent Gaming Buddy. It minimizes the number of requirements needed to run the game, which is much lesser than what is required for the original PUBG.
Features Of Tencent Gaming Buddy:
For the players with more powerful machines, you can switch the resolution between 720p, 1080p, and 2K. For now, the frame rate is capped at 30fps. Tencent hopefully will add higher frame rate caps before the end of beta.
Tencent Gaming Buddy emulator will also help to connect players with others who are playing the game from emulators.
 You can also adjust the brightness level of the game from the screen of your computer and even play the game in portrait mode too.
Moreover, the graphics quality on a PC is far better than that of the smartphone.
Fortnite is a cross-platform that allows players to play together from mobile phones, gaming consoles, and PC. Tencent Gaming Buddy is a similar cross-platform, allowing Android, iOS, and PC players to play along.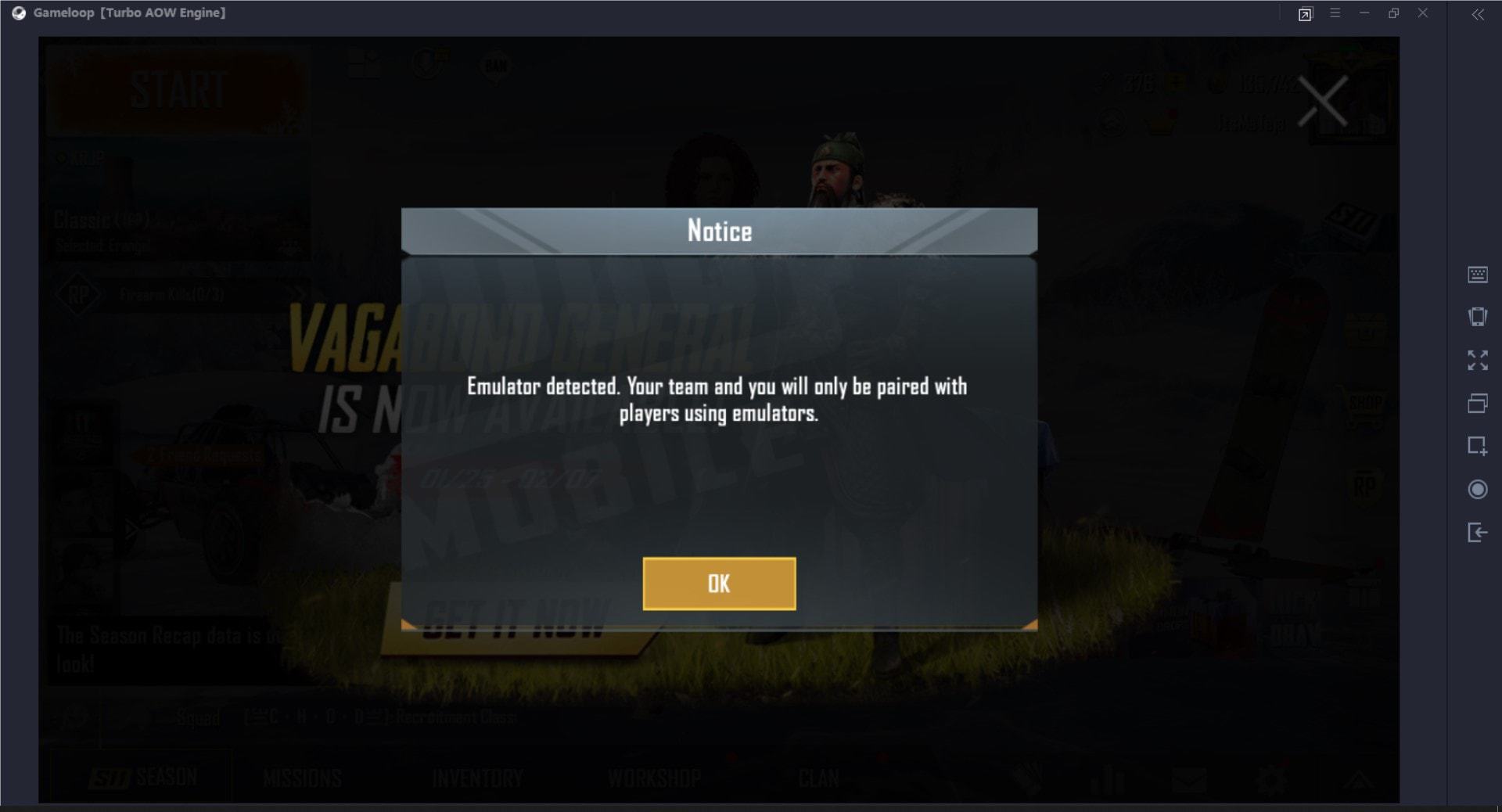 To keep matching fair, PUBG Mobile separates emulator players from mobile players.
Inviting your friends is easy since when you connect your account, your friend's list transferred to Tencent Gaming Buddy.
One more exciting feature for you to know is that you can always keep the PUBG Mobile game updated. When you launch the app, it automatically prompts you the update.
How To install Tencent Gaming Buddy On PC?
Since it is an in-house emulator, unlike other PC android emulators, it is very easy to install on your computer. All you need to do is just visit Tencent Gaming Buddy official website and download the client on your PC. When you install the application, it automatically downloads all the files you need to play PUBG Mobile on your PC.
You need not create an account, either a VPN. Just download and start playing the game.
Customize Control Options: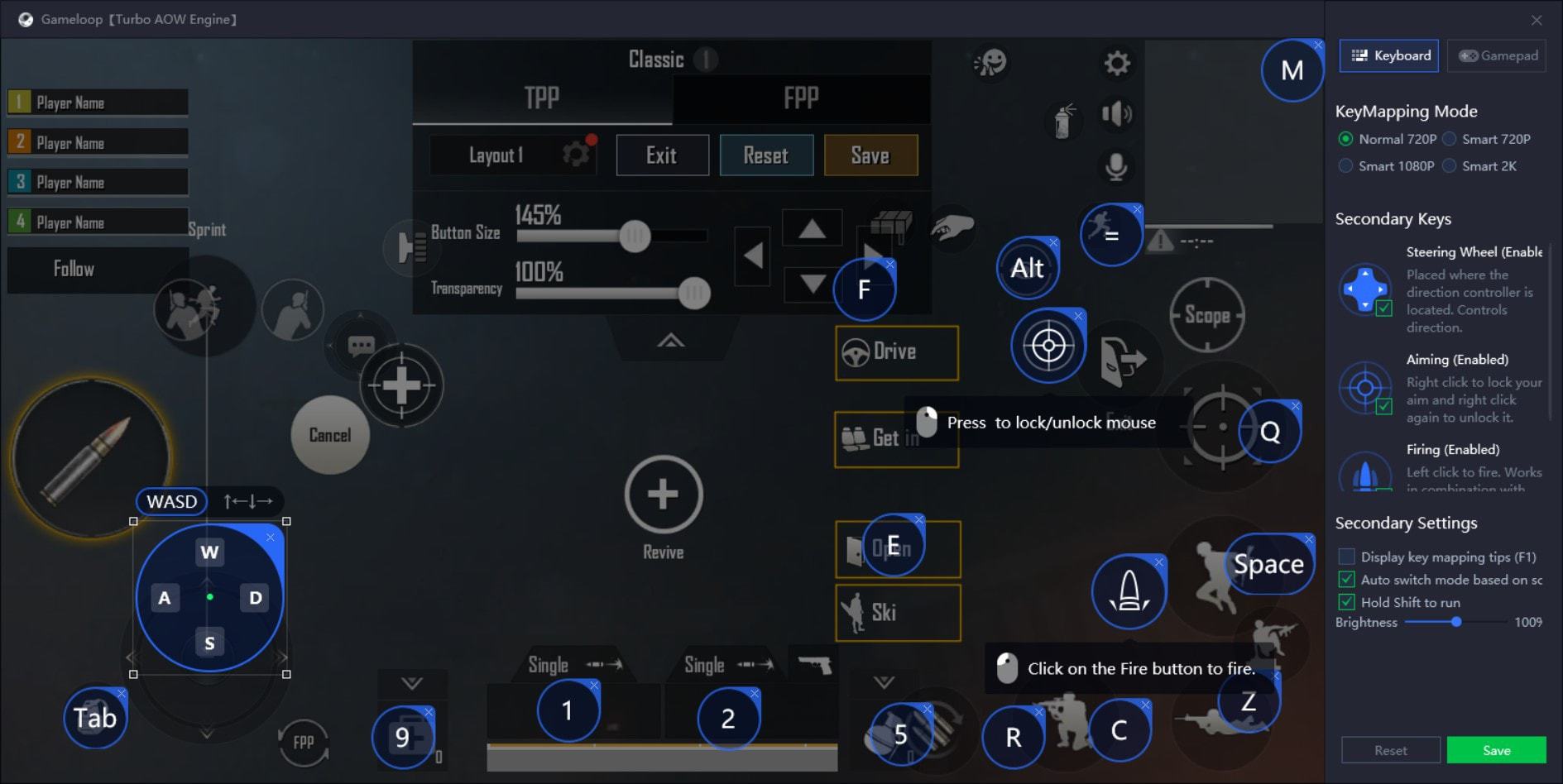 Similar to that of other mobile emulators, Tencent Gaming Buddy will also let you customize the control overlay for PUBG Mobile. The controls are also context-sensitive, so when you are driving or open your inventory, the control scheme shifts to adapt.
There are some more options as well, like tapping or holding your hotkey to toggle ADS. There is also the ability to set up a boss key to hide the window quickly.
When you have to tap on a particular part of the screen, you can unlock or lock the mouse at the touch of a button. You can also display or hide the mini hotkey overlay once you get entirely accustomed to the controls.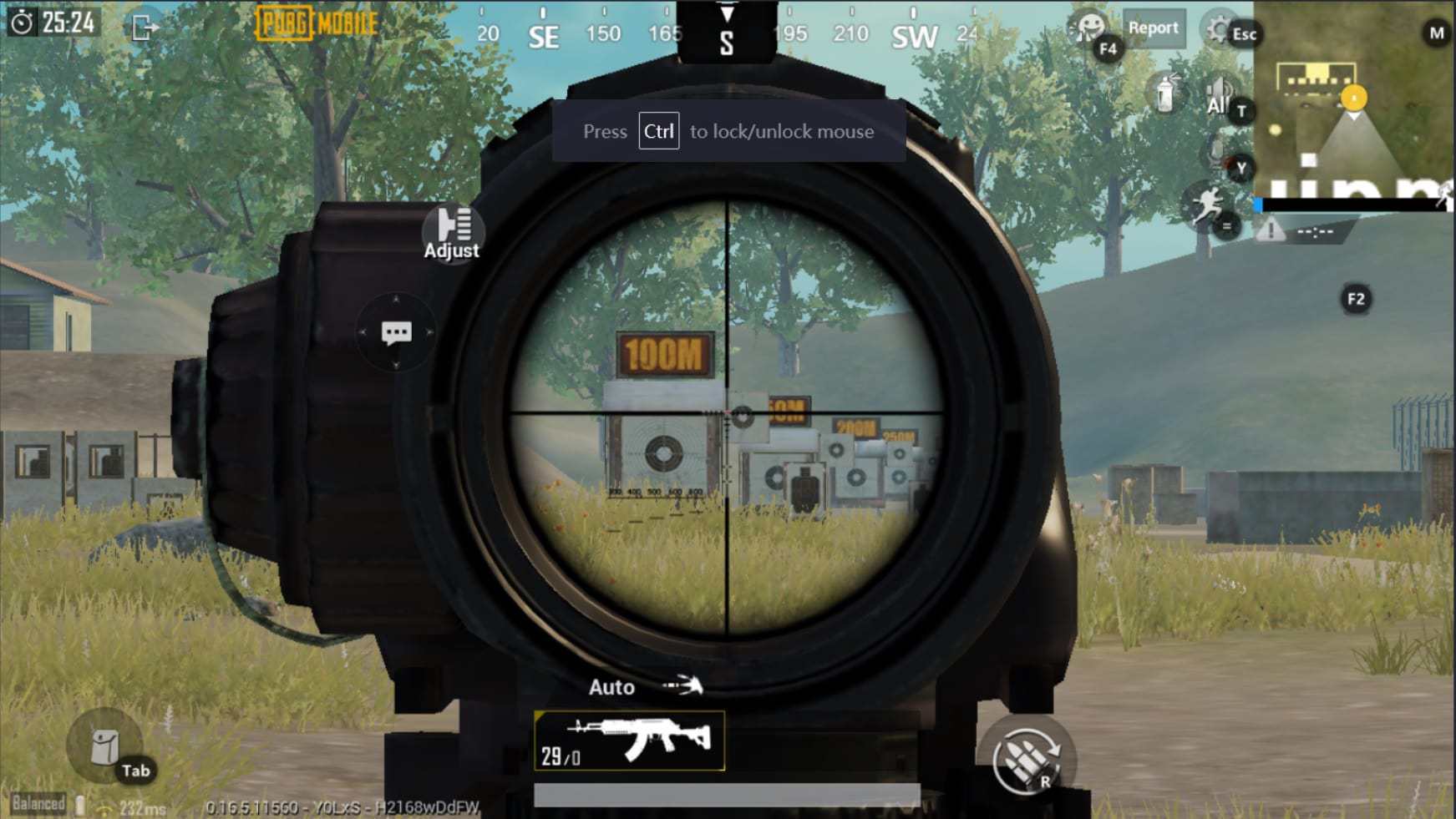 Though the controls work well, there are some situations where Tencent Gaming Buddy does not hold up to the PC version of PUBG. The first among them is the scroll wheel that sometimes reacts unpredictably.
The other is the sensitivity that is the default to lightning speed. Luckily, the emulator has an additional option to adjust mouse dpi, and the PUBG Mobile app itself has robust options to enhance sensitivity.
For the players, you who prefer using a controller can use a gamepad and further customize the controls to provide a related experience to PUBG for Xbox.
Difference Between Tencent Gaming Buddy And PUBG Mobile:
Though both the games are the same, there is a slight difference between the actual mobile experience to the emulator.
Firstly, the player base. As PUBG auto-detects emulator players, the payers are going to be matched with other mouse-and-keyboard using players only. These players expect a higher skill gap than in mobile matchmaking.
Secondly, the prevalence of Hackers appears to be higher in the emulator than the mobile version. Tencent is further doing its best to combat hacking.
Thirdly, now you have an option to mute individual players.
How To Login To PUBG Mobile On PC?
It is easy to log in to PUBG Mobile on PC. Just link your PUBG Mobile game with a Twitter or Facebook account. And then do the same on your PC too.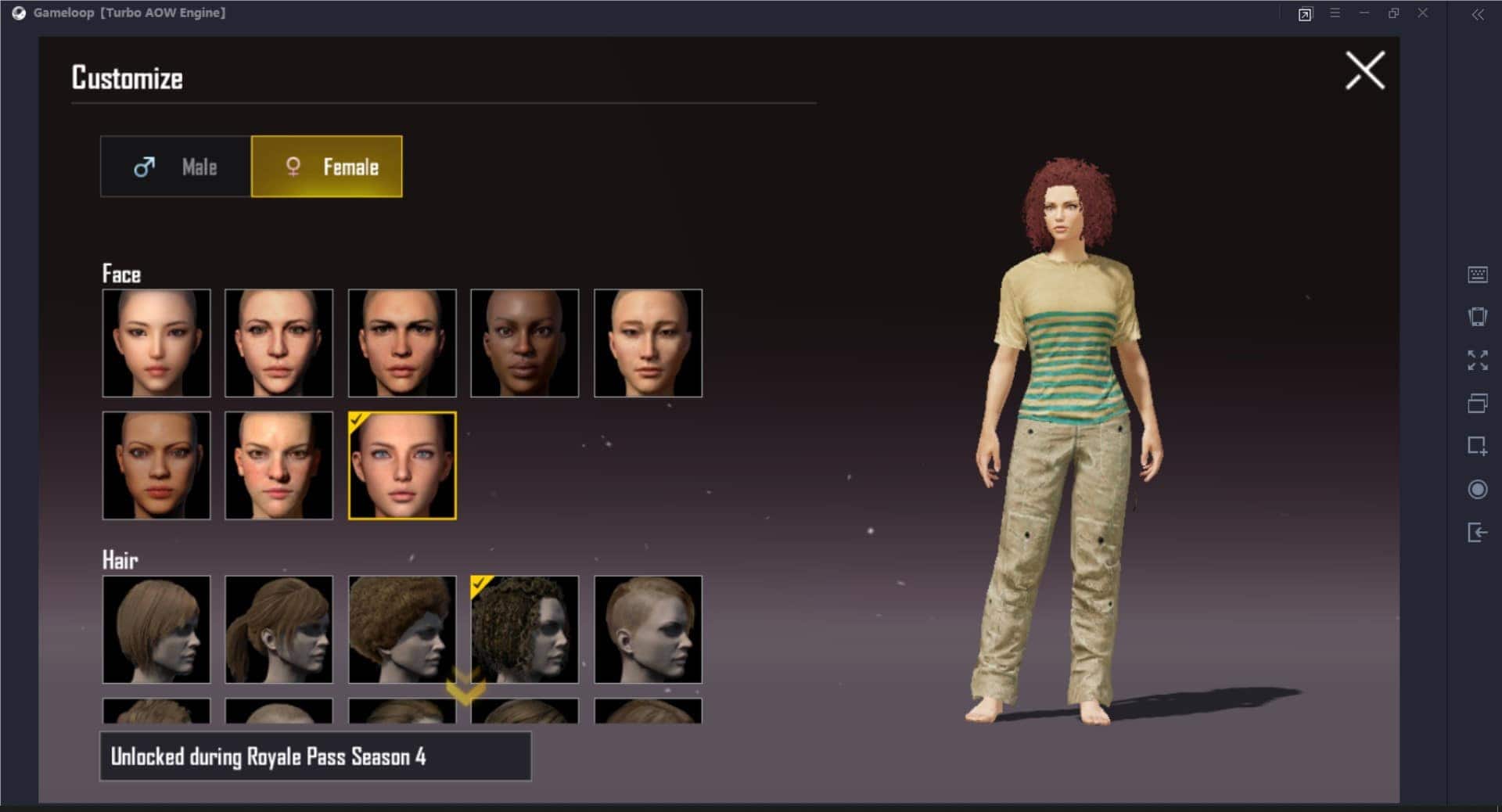 When you first connect to your account, your avatar automatically changes to the profile picture of your linked social account. You can also change it later.
If you are concerned about the security of your account, you can create a dummy account. But Twitter will get deactivated if it is inactive for six months, which might affect your PUBG Mobile account.
Apart from this, logging in will have many benefits. The unlocked cosmetics and your level will transfer over as well as your friend's list.
Moreover, after connecting accounts, Royale Pass status and progress will be loaded and saved in Tencent Gaming Buddy. It is a must if you have paid for the Royale Pass after patch 0.6.0.
So, if you are looking for a way to play PUBG Mobile on your PC, Tencent Gaming Buddy is the best way to go.