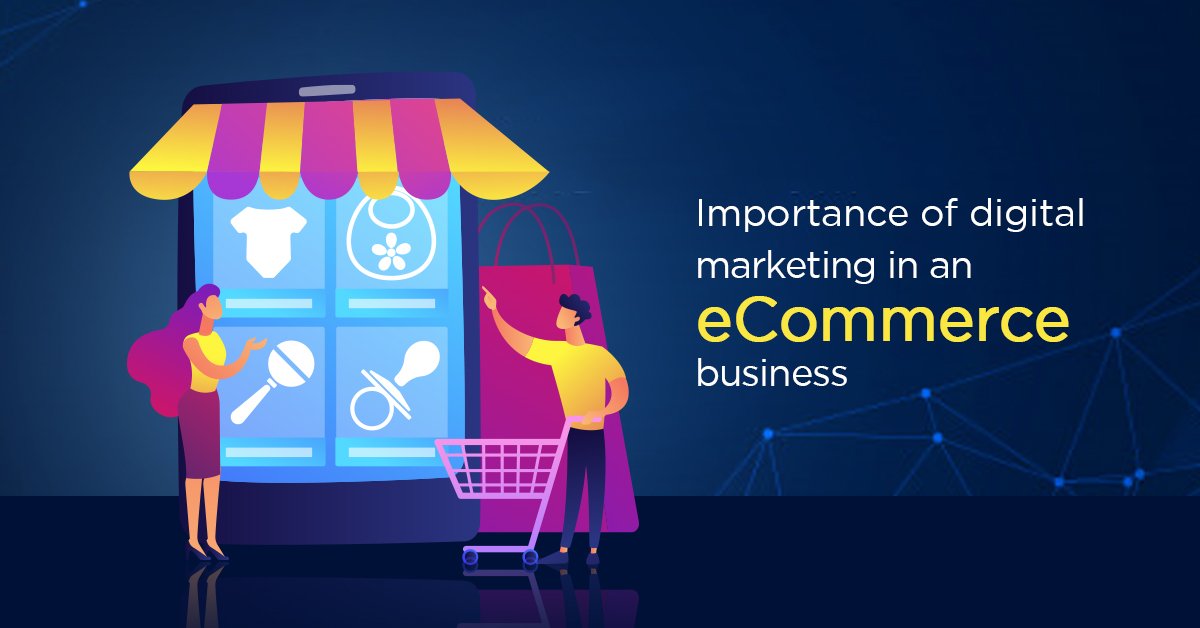 In the fast-paced digital world, businesses face the challenge of keeping up with rapidly changing trends and consumer behavior. One significant part of this challenge lies within the realm of eCommerce.
As more people gravitate towards online shopping, businesses must create a solid and efficient online presence. One effective solution for this is to partner with an eCommerce digital agency.
An eCommerce digital agency possesses the specialized skills and knowledge to navigate the intricate digital landscape and help your business thrive online. They can boost your online visibility, increase customer engagement, and drive sales. Are you still trying to convince me?
Let's delve into ten reasons your business needs an ecommerce digital agency.
Specialized Expertise
Digital agencies employ professionals with specialized skills tailored to the digital landscape. They understand search engine optimization (SEO), social media marketing, content creation, website development, and user experience, among other areas.
This knowledge allows them to create effective, data-driven strategies to optimize your online presence, promote customer engagement, and increase sales conversions.
Time-Saving
Running an eCommerce business requires a considerable amount of time and effort. By delegating tasks like content creation, social media management, website updates, and SEO to a digital agency, you can free up your time to focus on other crucial aspects of your business, such as product development, customer service, and business strategy.
Cost-Effective
Creating an in-house team to handle your eCommerce and digital marketing needs can be expensive and time-consuming. You need to invest in hiring, training, and maintaining a unit. On the other hand, a digital agency offers a team of specialists who can provide various services under one roof.
This consolidated approach can save costs and give you the convenience of having a single point of contact for all your digital needs.
Insightful Data Analysis:
eCommerce digital agencies leverage advanced data analytics tools to measure the success of marketing efforts, monitor customer behavior, and gauge market trends. By accurately interpreting this data, they can provide actionable insights, helping you understand your audience better, identify successful strategies, and make informed decisions for future campaigns.
Trend Awareness
The digital marketing landscape is constantly evolving. Staying current with the latest trends, algorithm changes, and consumer preferences can be overwhelming. Digital agencies dedicate time and resources to staying ahead of the curve. Their awareness and knowledge can keep your business relevant and competitive.
SEO Optimization
SEO is vital to enhancing your online visibility. eCommerce digital agencies understand the intricacies of SEO – from keyword research and on-page optimization to link building and technical SEO. They can improve your website's ranking on search engine results pages (SERPs), helping you reach more potential customers and increase organic traffic.
Better Conversion Rates
A significant amount of web traffic doesn't guarantee sales. A digital agency can implement strategies to improve your conversion rates, such as website optimization for better user experience, personalized email marketing campaigns, retargeting ads, and more. By focusing on conversion optimization, they ensure your traffic translates into tangible business results.
Innovative Ideas
The digital world is dynamic and demands creativity. Digital agencies can infuse fresh, innovative ideas into your marketing strategies, helping your business stand out in the crowded digital marketplace. They can introduce novel approaches to engage customers, from interactive content and immersive technologies to unique social media campaigns.
Brand Development
A robust and consistent brand image is critical to building customer trust and loyalty. Digital agencies can craft a comprehensive branding strategy that reflects your business values and resonates with your target audience. They can ensure consistency across all digital platforms, reinforcing your brand identity and fostering a strong customer connection.
24/7 Marketing:
Unlike traditional marketing methods, digital marketing operates round the clock. An eCommerce digital agency can leverage this, ensuring your brand always stays visible and appealing to customers.
They can manage international time zones, respond promptly to customer queries, and adapt strategies in real-time to capitalize on emerging opportunities or mitigate unforeseen issues.
Conclusion
Engaging an eCommerce digital agency is an investment that can provide your business with substantial returns. By leveraging their expertise, creativity, and efficiency, you can bolster your digital presence, enhance customer experiences, and, ultimately, accelerate your business growth.
Optilocal: Enhance your website's visibility and organic traffic with the expertise of this top-notch SEO company.