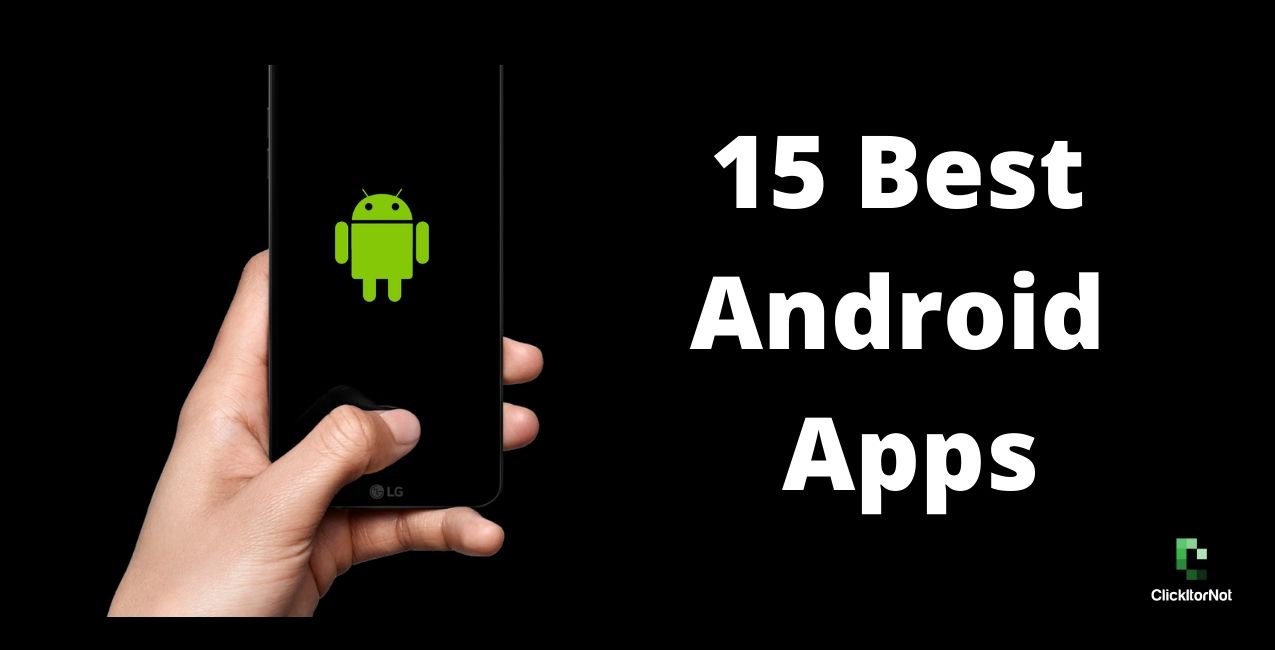 Google Drive
It is cloud storage that is available for Android users; in this, all users get permanently free 15GB. When a user wants more space, then he can buy. Google Drive is special as it has a series of Android apps that are attached to it, such as Google Docs, Google Sheets, Google Slides, Google Photos, Gmail, Google Calendar, and Google Keep. It also has a Photos app that allows the users to do the backup of all their photos and videos. It has different features, such as live collaboration, compatibility with Microsoft Office documents. Microsoft Office has the same setup with OneDrive and Office.
Download Google Drive
LastPass Password Manager
LastPass is one of the Android apps which a user must have in his device. It is a password manager in which a user can save his password in a safe, secure way. It also helps the users to generate impossible passwords for them so that they can use it in their accounts. LastPass Password Manager app is controlled with a master password. The app has cross-platform support so they can use it on computers, mobile devices, tablets, anywhere. The premium version of this app is cheap. A user can also have LastPass Authenticator to have an added security. LastPass makes a user more friendly with the app and secure, mainly with its authenticator app.
Download LastPass Password Manager
Zedge
It is a wallpaper, ringtones, notification tones, and alarm tones app, which gives a user n number of options to customize the basic parts of their device. Zedge also promotes many items in the holiday seasons to help the user so that they can apply different themes in their phones such as Christmas, Halloween, and other holidays. It also has some disadvantages such as sometimes bug also comes and some annoying advertisements. Zedge Premium is a new initiative so that it can provide premium content at a sensible price.
Download Zedge
SwiftKey
It is one of the most powerful android apps and also a customizable third-party keyboard. It came in the market many years back as a predictive engine, not like any other keyboard. Users can download it for free, and they can purchase themes also if they want. It also has many features such as number row, SwiftKey Flow, which allows for gesture typing, cross-device syncing of the user's library, and more. Now, Microsoft owns the SwiftKey, but they didn't try to change anything.
Download SwiftKey
Podcast Addict
Podcast Addict has almost all podcasts that a user can think. It has a simple and useful UI, many organizational features, playback, and download features, and also it is a single-cost premium version. A user can search podcasts by typing category or search them individually too. It supports both Chromecast and SONOS also with Android Auto and Wear OS.
Download Podcast Addict
Google Assistant / Google Feed / Google Search
This app works on most Android devices. User has to download the app and enable it. It supports many types of commands, such as a user can control the lights, ask about population control, and it also does simple math problems. There is also a second Google Assistant app for the users who want a quick launch icon on their home screen. Google Assistant is free for its users. Amazon Alexa is also an excellent app, but it doesn't support Google Android.
Download Google Assistant / Google Feed / Google Search
1Weather
1Weather has features such as paginated design, which shows the current weather, the forecast up to 12 weeks, a radar, and some fun stats. Also, users will get a customizable widget and some things like notification of critical weather and a radar so a user can see if the storm is coming or not. It is the best feature as it has a minimum minimal design, which only shows the weather. The free version of the app has all the features but with an advertisement. To remove the advertisement, users have to give $1.99.
Download 1Weather
YouTube and YouTube Music
In one price, a user will get unlimited music from YouTube Music, which is more than Spotify and Apple Music tracks. The user will also get ad-free YouTube with background video play and also an offline downloading. For the best deals of video and audio streaming, the Hulu, Disney+, and ESPN+ bundle for $12.99 per month are the best. These two combined cover all the video and audio streaming needs of the user. The only disadvantage is it has a lower than average music quality on YouTube Music.
Download YouTube and YouTube Music
Solid Explorer
File browsing is that what everyone necessarily wants to do, so now every user can do it with an amazing file browser. Solid Explorer is as good as when it gets into the file explorer apps area. It has features such as Material Design, archiving support, support the most popular cloud services, and also some more power-user stuff such as FTP, SFPT, WebDav, and SMB/CIFS support. The app has a 14-day free trial with a $2.99 price at the end of it.
Download Solid Explorer
Nova Launcher
It comes with a lot of features, has the ability to backup and restore the home screen setups, gives the icon theme for all the Android apps, a lot of customization elements for the home screen and app drawer, etc. Users can also make it look like a Pixel Launcher. If the users go in premium, then they can turn on gesture controls, unread count badges for apps, and icon swipe actions.
Download Nova Launcher
Tasker and IFTTT
Tasker allows users to create their custom made commands and then use them in different places. The users can also use Tasker to make complex commands for NFC tags. Users can add plugins and the soft volume of stuff they can do. IFTTT is an excellent automation app. It has simplicity and a wide range of uses. Tasker is also available as a free as part of the Google Play Pass.
Download Tasker and IFTTT
Pulse SMS or Android Messages
Pulse SMS has a feature of themes, GIF support; it has password-protected conversations, a blacklist for spammers, dual-SIM support, etc. Both of the apps also give the facility to do SMS messaging from the user's desktop. Pulse has both monthly subscription and a single $10.99 charge, but Android Messages is free. Pulse SMS uses a server structure, and the Android Messages do the live streams to the user's messages.
Download Pulse SMS or Android Messages
Google Maps and Waze
Google Maps essentially owns the navigation apps scene, and it will always be the best Android apps. It gets regular weekly updates, which is one of the amazing features. Besides this, Google Maps also give the users access to their place of interest, traffic data, directions for things such as rest stops or gas stations. Waze experience has a lot of features, and users don't have to use any other navigation app.
Download Google Maps and Waze
TickTick
TickTick is a to-do list app. It has features such as recurring tasks, reminders, push notifications, different organizational features, and categories. In this app, the users can also share tasks and all the categories with other people. A family can use this app, small teams at work, or any other group. TickTick can also be used for grocery lists, honey-do lists, or any list.
Download TickTick
Bouncer
It is one of the security apps on a unique basis, and it let the user grant temporary permissions to applications. For instance, a user allows Facebook to access his location long enough to check into a place, and when a user leaves Facebook, then the Bouncer disables the permission. It is a great way to use all of the features of a social media app without going into settings to disable the permissions or giving the apps permanent access to their information. The app has a charge of $0.99, and it should work on almost all the apps.
Download Bouncer