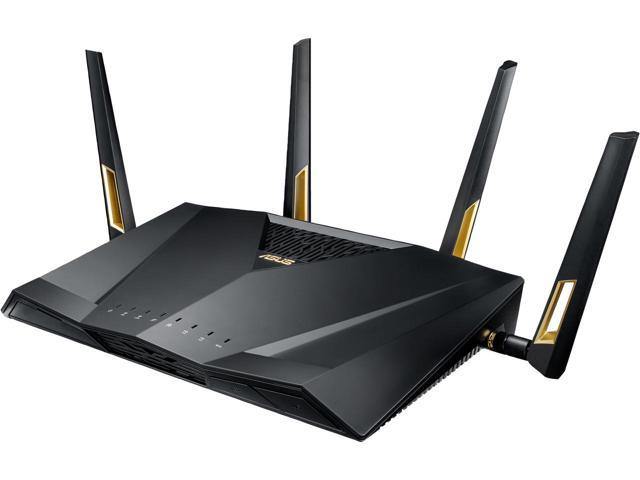 Asus has announced four new product launches across and also showcased other products which will be coming to Indian subcontinent over this year. The company has focused on lifestyle and gaming. They introduced Ai Mesh AX6100 Wi-Fi 6 routers and the RT AX88U TUF Gaming FT501 PC cabinet and ROG Delta gaming headset. All of these products will be on sale in April or May in India. The other products are PC power supplies, motherboards, RGB LED-infused mousepad, and hard drive.
Asus RT AX88U router is an 802.11ax, 4×4 dual-band router with eight Gigabit Ethernet port and four antennas. The 802.11ax standard is called Wi-Fi 6. It handles denser networks with a better way with better stability, better battery life, faster data transmission for connected devices. It has commercial-grade Trend Micro software for security to block security threats for local network and can also prioritise gaming traffic. The device is compatible with Asus' Ai Mesh technology which enables the user to chain multiple units easily together to expand coverage. RT AX88U will be available from April in India at Rs. 28,000.
The Asus Ai Mesh AX6100 is a set of two same routers- Asus RT AX92U. These devices support Wi-Fi 6 and can cover up areas up to 5,500 square feet with reliable Wi-Fi reception. These routers come with device management controls and also software which helps in parental controls through a smartphone app. The two routers can use Ethernet or Wi-Fi to keep the communication between them for additional flexibility. The Asus Ai Mesh AX6100 will go on for sale in May in India. The price of the device is Rs. 25,000.
The TUF Gaming GT501 cabinet and ROG Delta gaming headset are two great gifts for gaming device market.