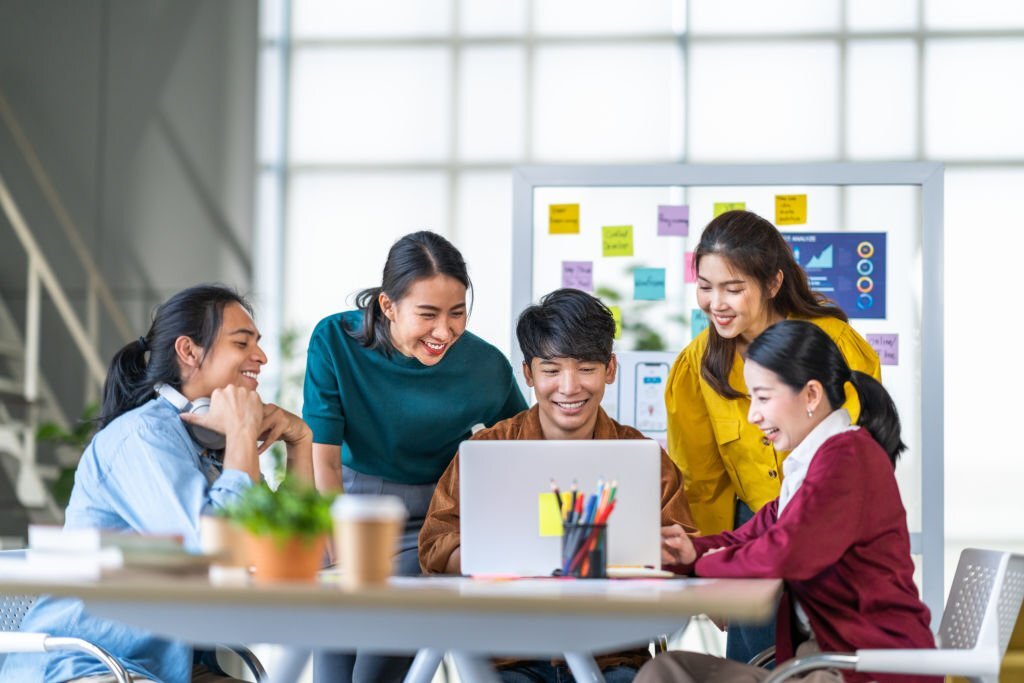 The translation is not all about the conversion of words literally. This also asks us to consider a lot of factors. The translation demands are also different and vary with the languages. The translators also have to take care of the cultural context while translating the content. This also includes subtle connotations and the language nuances of the relevant languages. The South Asian languages and the languages of the Middle East are different from the European languages. These languages have different translation requirements. These differ from the main European languages on many grounds. These are different on the basis of grammar composition, text, vocabulary, and grammar.
Asian languages are difficult for foreigners who come from the West and speak European languages. These languages are hard to learn and have a grip on. Languages are classified on the basis of groups and families. The origin of the languages is one main reason which helps in better classification. The families have been categorized based on the differences and similarities that languages share with each other. For instance, when we talk about Romance languages these are relevant to each other, and being an English speaker it gets easier to understand those languages more easily and conveniently as compared to Asian languages.
Here are three important issues that translators have to struggle with.
1) Grammar Problems
Japanese, Korean, Chinese, Farsi, Hindi, and a lot more Asian languages have different grammar rules and implementation. Talking about Japanese, it is also considered an isolated language and used to have the writing system Kanji which they borrowed from the Chinese language and the characters used are also Chinese. This is why people often feel confused while reading Chinese and Japanese and mix these languages with each other. Likewise, Korean and Chinese languages are totally different from that of English, French, or Spanish. Whenever Western people have to expand their operations in Japan, they have to seek professional Japanese translation services.
2) Issues with Characters and Writing Pattern
English is the mainstream language of business and the internet. It has 26 alphabets only which speakers use to speak, write and communicate no matter how complex the situation is. However, Asian languages differ greatly in terms of their writing pattern, direction, language, and characters too. Chinese language despite of world's most spoken language with billion of speakers is a language that comes with enormous characters and as the experts suggest a new language learner has to have command in at least 3500 Chinese characters to have proficiency in the Chinese language. Similarly, when it comes to writing another Asian language such as Arabic, Urdu, Sindhi, Punjabi, and Farsi, all these languages go from right to left direction, unlike the European languages. This also gets problematic for people in the West speaking European languages to understand the translated content.
However, it is important to note that Chinese has a simplified version too. The traditional Chinese is Mandarin and a simple and standard version of Chinese is also used by the people as per their convenience. Many times businesses only hire the Chinese simplified translation for their work.
3) Proofreading Issues
This one is a major translation issue of the Asian languages. Proofreading is inevitable for the beauty and quality of the content. All the translators have to go through the editing and proofreading tasks. This further goes to the exclusive proofreaders as well for the required quality of the content. Content with spelling mistakes, grammar problems, and errors often put off the reader and fail to capture the attention. Small mistakes often leave a big question mark on the credibility of the content creator. Lack of proofreading results in below-average work. Proofreading is vital in the translation and for Asian languages, it is a bit technical and complicated.
Proofreading in the Japanese and Korean Language
Japanese language when translated is quite tough to proofread. Hence, it is important that only native speakers take care of this task. There are different language nuances too which are also important to consider while proofreading as lacking the nuances can also make a poor impact. Two complicated Japanese words are Kousei which is about basic grammar checks and Kouetsu is for the detailed scan of the content and its context. So in order to understand the proofreading it is important to know the context of both words.
Proofreading in Korean languages also gets complex due to the fact of honorifics issue. These are two. The use and implementation of these honorifics often confuse the translator and proofreaders due to the cultural context mainly. Therefore, the translators and proofreaders working on Korean translation services need to be clear about the cultural context too. The formal relations of North Korea are quite sensitive to South Korea. Thus, the translation should be done accordingly where any such cultural impact is mentioned.
Similarly, there are many other different issues that persist with Asian languages. Therefore businesses and translation agencies need to ensure that the translators and proofreaders they hire to work on certain Asian languages are native speakers and understand the languages and their dialects and nuances.
Conclusion
Different languages have different origins and have been classified on the basis of their connections to land or the root language. Asian languages such as Chinese, Japanese, Korean, Urdu, Farsi, and others have different translation challenges. Translators and proofreaders often have to struggle with language comprehension due to different grammar, sentence order, writing patterns, and proofreading issues.