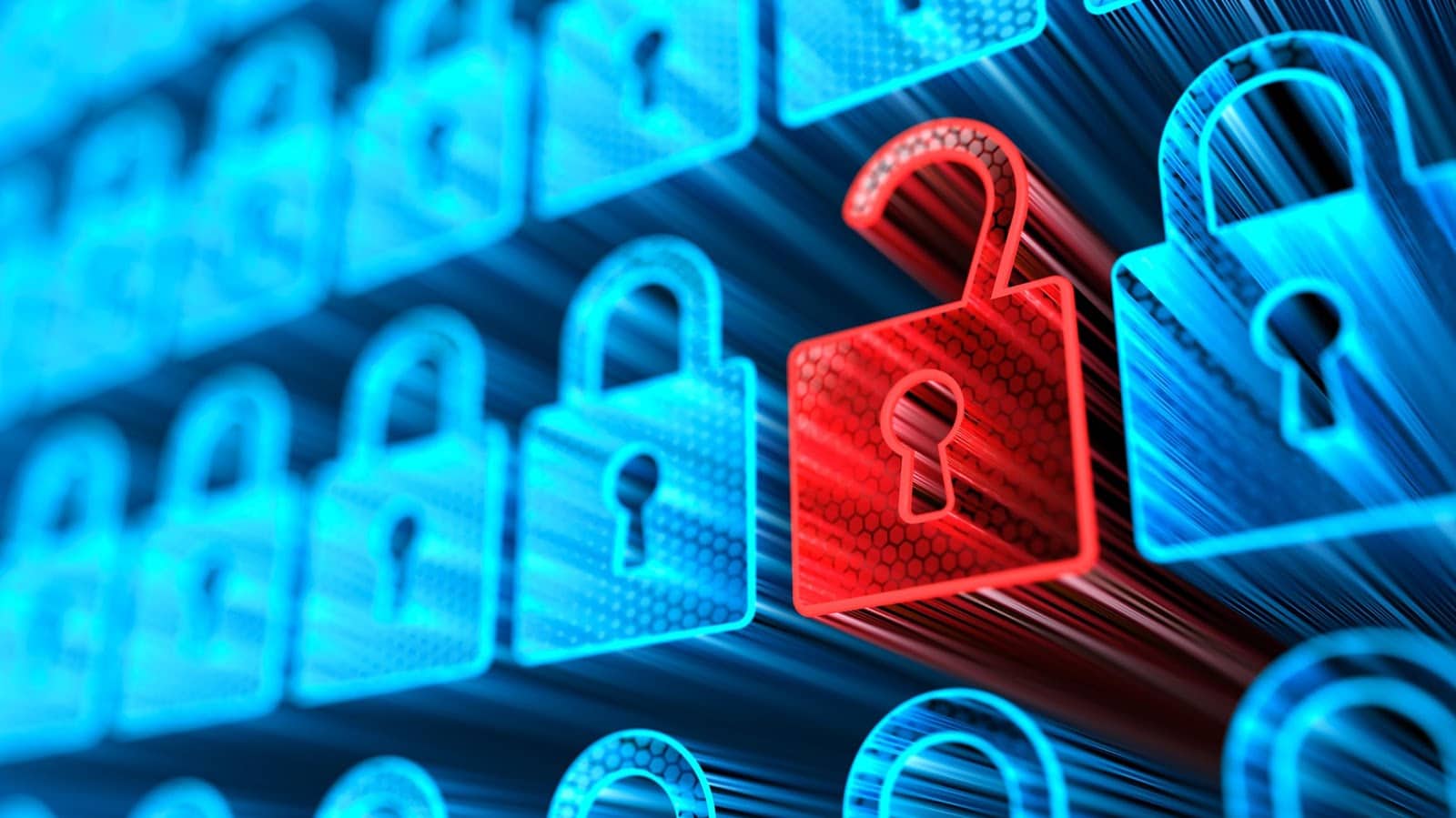 As we are starting to rely more and more on the digital world, it is obvious that all of the aspects of our lives are either quickly or slowly gravitating towards the world of technology. Our personal lives, our work, our finances and all of the other important aspects are generally influenced by technology even more than we would like them to be. Quite a lot of things have become easier with the technological developments, which is why we cannot exactly complain about this influence.
What we can definitely say is that all of those influences are making us rather vulnerable to certain online threats, malicious attacks and similar, unpleasant situations. As you can see here, however, people wouldn't be people if they didn't find a solution to such issues. When someone attacks, you defend yourself and cybersecurity is the practice of defending yourself against all types of online attacks.
There are quite a few ways in which you can protect yourself and your device on the Internet. I suppose you are aware of antiviruses which are perhaps the oldest means of protection. That's your example on how protection actually works. Today, though, it works in many different ways and relying solely on an antivirus is usually not the best idea. When you can have multiple layers of protection, why not use that?
One of the most popular protection methods nowadays are virtual private network (VPN) software pieces. These are easy to use and they work by hiding your location and your IP address, as well as any of your information from third parties. This makes things much easier, because you get to relax and not worry about your data getting stolen. Before I get to giving you a few tips on how to find the best security software, let me first share a few thoughts on why cybersecurity is important in the first place.
Nobody Is Safe From Cyberattacks
People generally believe that hackers won't bother attacking them because they are an unimportant figure in the world. You would think that it goes this way, but the truth is that it doesn't. You don't have to be famous in order for a hacker to target you and steal your particular data or put you in trouble. Every single person can be attacked and statistics show that one computer is attacked every 40 seconds in America only. What about all the other countries, huh?
So, as this has helped you conclude, nobody is actually safe from cyberattacks. This means that you should learn of ways to protect yourself instead of simply hoping that you won't get targeted. You definitely won't get a warning that an attack is about to happen, so it's best to be prepared if it does. In other words, it's better to be safe than sorry. Remember, using a VPN can be of significant help in staying safe.
A Boom In Attacks Is Being Predicted
As if we didn't already have enough threats, it appears that the experts are predicting an increase of cyberattacks in the near future. This is directly conditioned by all the technological changes and developments that we are already experiencing. Cloud computing is more and more used, broadband service is getting faster and there are even chances of cyberattacks becoming automated. All of that is definitely increasing the number of threats we are facing and thus also increasing the necessity of staying safe and protected.
Now, you should keep in mind that some of the best VPN options that you can find can help you curb the attacks and eliminate the risk of being targeted. This doesn't mean, however, that VPNs are the only means of protection. You should look into other types of software that could come in handy and make sure to check which type could be perfect for you, whether you are trying to stay safe as an individual or to protect your business from being targeted by malware. In any case, the point is that the increase in attacks calls for an increase in your layers of protection, so don't ever forget that.
Online Banking Has To Be Secured
We all love the idea of not having to wait in queues anymore in order to take care of certain daily transactions. Technological developments have definitely made our lives a lot easier and people are certainly using that to their advantage. Once again, both individuals and businesses are thrilled with the fact of being able to handle all of the transactions with a few simple clicks. Yet, one cannot help but wonder how safe this is.
The IT industry is really doing its best to maintain a great level of security when it comes to online banking. Your responsibility is to look into the various pieces of software and protection tools you can use so as to ensure that the online transactions being made are safe and that sensitive information won't be accessed by hackers and malware. While the IT industry is providing you with solutions, you are the one who has to think of the exact solution that works for your particular needs and requirements and you are the one who has to opt for using those solutions.
How To Find The Right Software Solution
Since I am mentioning various security software solutions, I suppose that it is time to give you a few tips on how to find the perfect one for you. As I already said, there are a lot of different methods to stay protected and you are the one who needs to choose the perfect method. The choosing process can be a bit difficult for those people who have no experience in cyberattacks or cybersecurity. Yet, just because it is slightly difficult, it doesn't mean it's impossible.
We all use the Internet, don't we? That's reason enough for all of us to get at least a little bit informed about the protection methods that I am talking about, such as VPNs and similar. When you want to choose your own software solution and finally take that step towards getting your information properly secured, you will have to take a few important things into consideration before making the final choice. Let's take a look at some of those things.
First, here's some more info about cybersecurity in general: https://digitalguardian.com/blog/what-cyber-security
Your Needs And Requirements
As I have already explained, everybody has to learn how to stay safe online. There is just one catch, though. Not everybody requires the same level of safety and security. For example, an individual will have completely different protection needs and requirements compared to a business that has to, among other things, introduce a payment system on their website. VPNs, for instance, can be the perfect solution for individuals, but also for businesses that want to safely share their sensitive information among employees.
In any case, the truth is that different people and different businesses require different security software solutions. This means that your primary responsibility is to figure out what kind of protection you actually need. Once you have done that, you can proceed to searching for the right solutions based on those individual needs and requirements.
The Reliability Of The Software Provider
When you begin your research for different software pieces, you will see that there are a lot of firms out there that can provide you with their very own protection solutions. If we, once again, take VPNs as an example, this means that there are numerous VPN providers who can offer you their services. Your responsibility is to find the perfectly reliable and trustworthy provider. After all, if you decide to work with unreliable providers, you will most likely put yourself in even more danger.
The only question that's left is what you should do to find those reliable providers. This is pretty simple. Do some research on several different ones and don't forget to read extensive and objective reviews, because those will help you determine if you can trust a specific provider or not. If you find that there are too many negative reviews written about particular providers, it's best to avoid them.
Your Budget
One last thing that you will need to take into account is your particular budget. It goes without saying that all of these software solutions come at certain prices. Once you figure out which particular solution you need and find a few reliable providers, it's time to take a look at their fees and choose the one that falls within your budget.