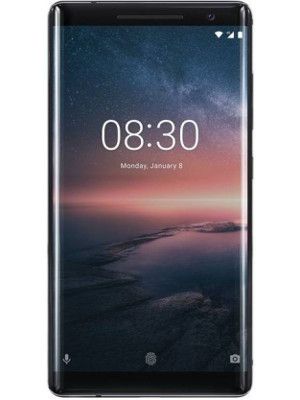 The maker of Nokia smartphones, i.e., HMD Global, announces that the android 10 update for the Nokia 8 Sirocco is now rolling out. The update starts coming out in a wave, and India is in the first wave only with several other countries. The selected countries who are in the first wave, their update will roll out in phases, and it will start by 20th April. All countries that are in the first wave should receive the update.
In the last month, Juho Sarvikas, the Chief Product Officer of HMD Global, shared an updated timeline for the Android 10 rollout for the Nokia devices. The company delayed some of the updates due to the COVIS-19 pandemic. The new timeline is showing that the Nokia 8 Sirocco is expecting for the update in early April, and it is the exact time when it has arrived.
One of the posts of the Nokia forum confirms that update is coming, and Sarvikas also confirms by doing a tweet.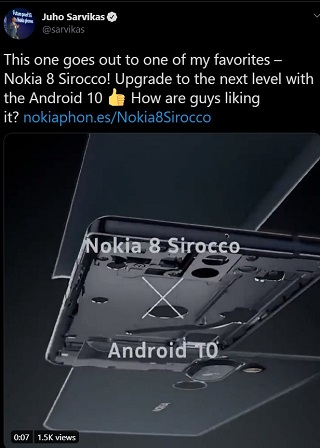 The first wave has a total of 35 countries, in which India is also on the list. The post said that 10% of the approved markets would get the update today, on 18th April 50% will get the update, and the remaining one will get on 20th Apri. If any country is not in the list, then keep checking the link which is mentioned above as it will get updated for the second wave for the other countries.
If any of the users are from the approved countries and didn't get the update, then wait for some time as it will come with the latest update by 20th April.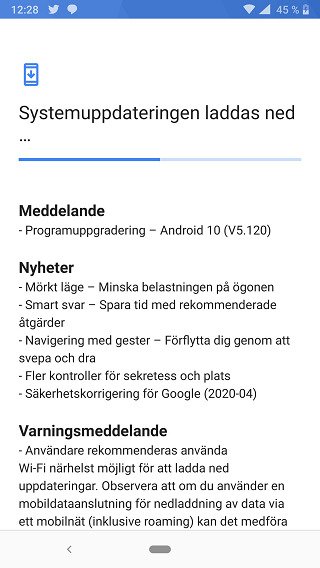 According to Nokia, the update will come with 10% of units by today in different countries: Armenia, Australia, Austria, Azerbaijan, Bahrain, Belarus, Belgium, Denmark, Egypt, Finland, Georgia, Germany, and Hong Kong. Also, Iceland, India, Iraq, Iran, Jordan, Kazakhstan, Kuwait, Lebanon, Luxembourg, Macau, Mongolia, Netherlands, New Zealand, Norway, Oman, Qatar, Russia, Saudi Arabia, Sweden, Switzerland, United Arab Emirates, and Ukraine.