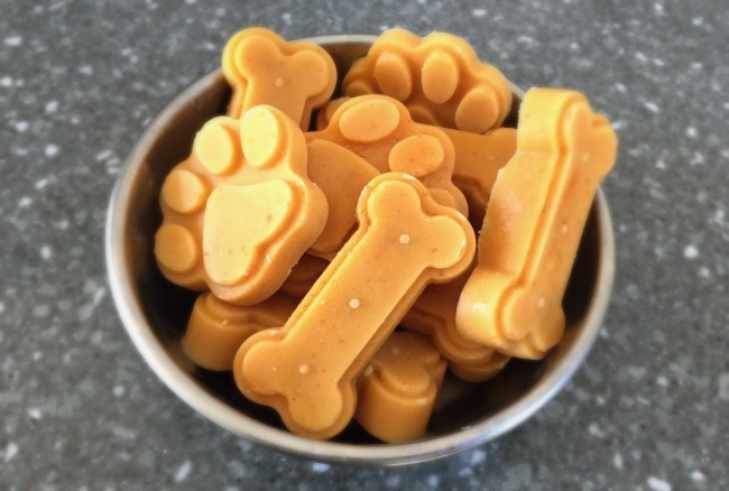 Dogs are loyal companions who greatly love treats being rewarded to them. Yet, not all treats are equal, just like people's snacks. That's why it's your duty as a pet owner to give your furry companion tasty treats while at the same time being healthy.
Giving your dog nothing but the best is tempting, but remember that this could harm their health. For this reason, this article lists six healthy and tasty treats your dog will surely like.
What Are Treats For Dogs?
Whether as a reward or an addition to their usual diet, dogs like receiving tasty bits of food in the form of treats. Dogs can learn to correlate positive behavior with getting a treat, so treats are frequently employed as a teaching tool. You may use treats to offer your dog some love, to help keep their teeth clean, and to give them some extra nutrients.
Dogs can enjoy various treats, including biscuits, jerky, dental chews, rawhide, and fresh fruits and vegetables. You should select treats for your dog with their size and dietary requirements in mind. And you should restrict the number of treats you give them to prevent feeding too much and causing digestive issues.
It's also recommended to consult your vet before adding new dog treats since some dogs may be allergic or sensitive to specific ingredients.
Why Give Treats To Your Dog?
Below are the reasons why giving treats to your dog is beneficial.
Strengthen Mutual Bond
If you give your dog a tasty treat, it will respond by jumping for excitement. You won't just give in to it; you'll strengthen your connection. Also, by doing so, you can use a treat as a form of communication. As a bonus, budget dog treats will assist in your bond with your new best friend. And guests will quickly warm up to your pet if you provide them with treats while they're visiting.
Keep in mind that healthy ingredients are crucial while selecting dog treats. They must be free of any synthetic preservatives, flavors, or colors. Seaweed, sesame seeds, Spanish sage seeds, and goji berries are just a few examples of nutritious snack options. Your dog will enjoy the sweet treats while their bodies are strengthened.
Cleaning Teeth
Dogs can benefit from dental chews, specially formulated treats that help clean teeth and refresh breath. Several dental chews are formulated with specific ingredients to aid in removing plaque and tartar from your dog's teeth. As a result, your dog is less likely to experience painful dental issues, including gum disease and cavities.
Also, your dog's jaws will get stronger, and their teeth will stay cleaner if your pet regularly uses dental treats, encouraging saliva production. If you give your dog safe and healthy dental chews regularly, you may keep their teeth in good shape and avoid having to spend money on dental work in the future.
Training
Training your dog to obey directions and act politely can be accomplished primarily through treats. It's important to give dogs treats for good behavior and hard work when teaching them. Your pet will associate the incentive bite with positive emotions and rapidly follow commands.
Select treats that are both nutritious and simple to measure out for training purposes. In just a few bites, your dog will have chewed through a strip or piece of soft jerky, allowing you to move on to the next training step. Also, finding your pet's favorite treat can make it much easier to train it to follow your orders.
Why Do Dog Treats Need To Be Healthy?
Your dog will benefit greatly from treats that are good for its health. A dog needs treats rich in various foods and nutrients like a human. But if provided in excessive amounts, treats can cause obesity and other health concerns due to the number of calories and low nutritious value.
Treats for dogs, even healthful, are no substitute for a well-rounded diet. Rather, treats must be considered a tasty addition to your dog's food. Just like humans, dogs enjoy dessert after meals. Never give your dog more than 5 to 10 percent of its daily caloric intake in treats.
Healthy dog treats also assist in maintaining your dog's oral health, calm his nerves, and boost his cognitive ability. It's tempting to offer your pet too many treats, but remember they're not good for them. Choosing treats with your dog's health in mind can go a long way toward ensuring they have an enjoyable and healthy life.
Top 6 Healthy Treats For Your Dog
These are the top six healthy treats you can give your furry friend.
1. Apples
Your dog will enjoy the chewy feel of apple chunks. They may help your dog's breath because of their high vitamin C and potassium levels. But due to its high sugar content, you should use this fruit cautiously.
In addition, always serve apple pieces rather than a full apple due to the potential choking threat. Also, you should remove the seeds since they are harmful if ingested repeatedly or in large quantities.
2. Broccoli
Broccoli is a fantastic option for dogs because of the well-known health advantages of cruciferous vegetables. You can reward them with a few bite-sized pieces if you like. Your dog can eat them raw, roasted, or steaming; they cannot have any seasonings. These servings are healthy options, although cooked high-fiber foods may be easier for dogs to digest, just like humans.
3. Oatmeal
Oatmeal is a great treat for dogs with digestive problems and those intolerant to wheat because it is rich in minerals and vitamins like manganese and B1. In addition to helping regulate your dog's bowel movements and blood sugar levels, oats' soluble fiber can also help.
Your dog pet will be healthier and have a lower chance of developing diabetes, heart disease, and high cholesterol when those levels remain stable. You can make oatmeal snacks in two ways: by baking or by combining oatmeal with fruits. Remember that oatmeal tastes best when it has been cooked all the way through. There's no need for sweetener or flavoring.
4. Dehydrated Dog Treats
If you and your dog spend a lot of time going somewhere, dehydrated dog treats are convenient for both of you. These include foods like naturally dried beef (as opposed to jerky, which typically contains many additives), dry organs like liver, and dried vegetables and fruits like sweet potatoes and apricots.
These snacks are lightweight and compact, so you may bring as many as you like without weighing down your bags. You can quickly and easily prepare it by adding water or offering it dried to lengthen the feeding duration. In addition, unlike typical meals, dehydrated snacks contain all the necessary protein and minerals in meat and vegetables.
5. Cooked Squash
Squash, once cooked, is an excellent treat for dogs. Wide squash varieties suit dog consumption, making this an ideal all-the-time option. You can't go wrong with these tasty squashes, including a pumpkin. You just ensure that the seeds are taken out, and in the case of the butternut, the skin as well.
6. Sweet Potatoes
This munch is both easy and beneficial for your dog. Slice up some store-bought sweet potatoes and dehydrate them for a healthy treat. Your dog will benefit greatly from the nutrients found in this treat, which include vitamin C, antioxidants, amino acids, and dietary fiber.
But you should use this kind of treat carefully, and dogs susceptible to yeast allergies should select another option. Yeast thrives on the sugar in sweet potatoes.
Good Dogs Deserves Healthy Treats
Giving your dog healthy treats is an excellent approach to showing them some love and improving its overall wellness at the same time. Your furry pal can choose from various healthy treats mentioned above. Good dogs deserve healthy treats, so always choose options appropriate for your dog's size, dietary needs, and health concerns.
Explore soulmuttstoronto.com for essential tips for walking your dog in the rain. Keep your furry friend happy and dry during those wet and adventurous walks.
Also, if you're looking for vape for yourself, there are many online good resources available.
References
https://www.naturesprotection.eu/en/news-2/i/425/dog-treats.-whats-their-purpose/#:~:text=Treats%20are%20the%20key%20means,to%20learn%20commands%20more%20quickly
https://www.edgardcooper.com/en/blog/why-are-healthy-dog-treats-so-important-1
https://en.wikipedia.org/wiki/Dog_biscuit
https://www.petsdomainatx.com/single-post/top-10-human-treats-for-dogs
https://www.petco.com/content/petco/PetcoStore/en_US/pet-services/resource-center/food-nutrition/Healthy-Dog-Treats-Safe-Snacks-for-Dogs.html