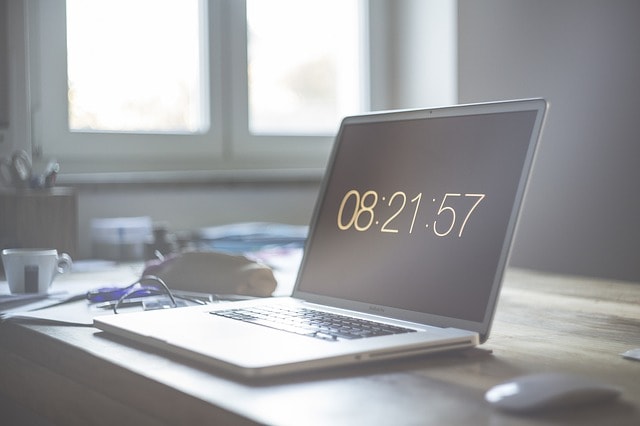 According to BackBlaze, just under a quarter of computer users never back up their data, and a whopping 42 percent only do so annually. So, should anything bad happen like a virus infection or a hard drive meltdown in the meantime, they're all in big trouble! To avoid such potential catastrophes, it's necessary to put in preventative measures. While anti-virus scanning and disk checking utilities have their place, there is no substitute for having high-integrity backups. Here are 6 secure backup options for Mac or Windows users to get better protected. 
The aptly named Time Machine is Apple's answer to pain-free backups. The Mac Time Machine backup system is designed to take a snapshot of your system at that moment in time and retain it. It's then possible to replace a corrupted Mac with the image by using it to restore the computer to its previous state. It won't retain any changes to files since that time, but it does provide an ample amount of protection. Setapp is useful to use in conjunction with the Time Machine. It provides access to safe, curated apps for installation that are pre-vetted. This ensures that the installed apps pose no risk, and therefore, the backup disk image is good too. You can read all about how to use the Mac Time Machine backup feature via their blog.
While not a complete backup solution, iCloud offers 5GB of free storage to every Apple user. This capacity can be expanded to a larger amount depending on the need. The beauty of iCloud for storage is that it's continually syncing modified files up to the cloud to ensure they're safe. The ongoing nature of this means that personal files are less likely to be completely lost in a hard drive failure. While hard drives either fail almost immediately or degrade over the years, there's little pre-warning that data is about to be lost. So, an up-to-the-minute auto-syncing cloud solution protects against that.
Used together with periodic and more complete Time Machine disk images, personal Apple users can keep themselves well-protected. 
Other Mac Cloud Solutions for Backups
Some Mac users will dislike everything being stored in the iCloud system. They have a desire to create a distinct backup away from the Apple ecosystem, and that's perfectly fine. 
There are plenty of independent and corporate-owned cloud backup systems available to Mac users. 
Here are a few of them:
Sync.com

– Keep multiple versions of the same file. Storage from 5GB to 10GB initially.

Microsoft OneDrive

– Ever popular and compatible with the Mac.

Mega

– the expansive storage offered is not for everyone, but it's a valid choice for hungry storage requirements.
Many backup cloud solutions are Mac compatible. Some make it easier than others with Mac utilities to install whereas others rely on strictly browser-based backup integration. What can be stored, for how long, and how many versions of each file are stored depends on the cloud storage provider. To be sure of these details, check the small print first. 
Basic Cloud Solutions for Windows Users
For personal users, many will rely on their favorite ecosystem and cloud solution. Therefore, if they're a heavy Microsoft user, then they may rely on OneDrive because it conveniently links into Office 365 and other Microsoft entities. Similarly, if you prefer Google, then their Office suite and many other services have connections to Google Drive. 
These cloud solutions have system tray apps that will look for a change in the files stored across selected folders and actively upload them.
A couple of words of warning here:
For personal accounts, it's often the case that only a single version of a file is stored, so if it later gets corrupted, then retrieving it may be impossible. Multiple versions of each file are often the purview of premium cloud plans only. 
Secondly, the storage capacity is often sufficiently small that only the "My Documents" folder or similar can be backed up (depending on usage). Therefore, these aren't solutions to protect against the loss of a system. 
A similar disk imaging system to the Mac's Time Machine is possible using various independently sold apps for Windows. These include Acronis True Image 2021, EaseUS Todo Backup, Active@Disk Image, and Clonezilla.
Variously, these apps can create disk images, use AES-256 encryption of the data, perform automatic backups, and more. 
Specialized backup companies offer automated backup solutions online. The intention here is not necessary to need to select, install, and remember to use a desktop backup utility. Instead, these automated solutions do it for you and upload the result to their secure cloud. 
Unlike basic personal cloud solutions with limited storage, these are designed for larger file uploads and especially either complete hard drive/SSD storage and/or disk image cloned backups for a complete recovery.
Companies like BackBlaze, Carbonite, CrashPlan Norton Cloud Backup, and My PC Backup aim to fill a need that suits both consumers and small businesses who cannot afford to lose their data. Plans are affordable for consumers and don't necessarily cost hundreds of dollars every month to get something workable. 
Key Considerations with Backups
We will close with some key considerations around backups.
A clear distinction should be made between local-based solutions and cloud-based options. With the former, you're responsible for storing them off-site to prevent a complete loss in the event of a fire. With the latter, backups are stored in the cloud. This protects from the loss of data at home or work, but it does bring other risks with it, such as a lack of multiple file copies in case of prior file corruption and the time it will take to download a full backup from the cloud when it's needed. 
Another distinction should be made between syncing certain files from specific folders over the cloud versus a dedicated, cloud-based file backup or disk imaging solution intent on backing up the entire computer system. 
By considering which solution – or multiple overlapping ones – will serve your needs best, you'll have the right level of protection from data loss, disk corruption, and theft.