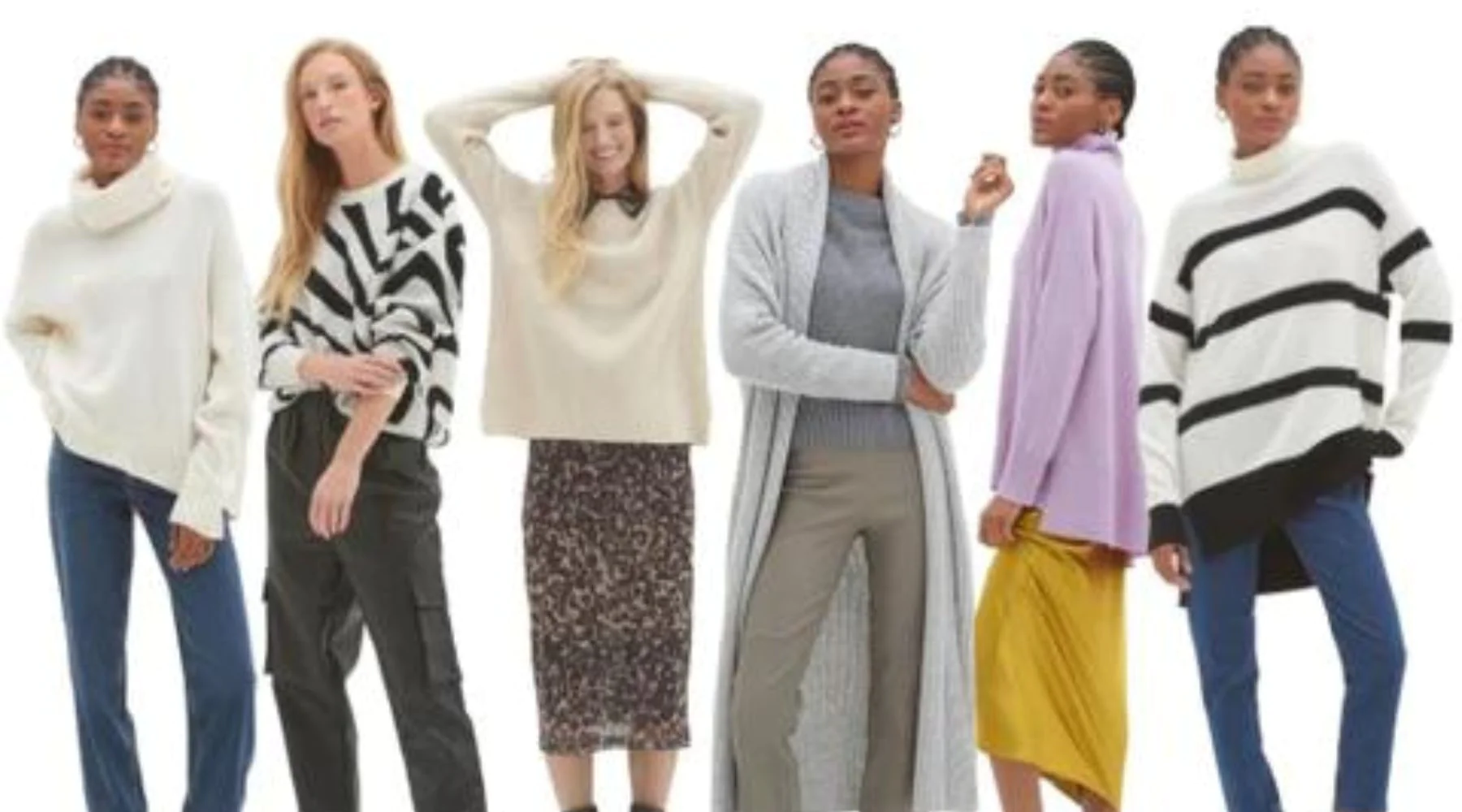 When winter comes knocking, there's nothing quite like the cozy comfort of a cashmere jumper. A Cashmere Jumper is soft, warm, oh-so-stylish, and a staple in any cold-weather wardrobe. But layering is the key if you want to take your winter fashion game to the next level.
Here are eight simple tips to help you master layering your cashmere jumper this winter.
1. Start with a Lightweight Base Layer
Before you slip into that luxurious cashmere jumper, start with a lightweight base layer. A simple cotton or thermal long-sleeve tee works wonders to trap warmth close to your body. Plus, it helps prevent itchiness if your jumper isn't fully lined. You can also opt for neutral colors like white, black, or gray to create a versatile base for various outfits.
2. Choose the Right Cashmere Jumper
Not all cashmere jumpers are created equal. Look for a well-fitted jumper that isn't too bulky, as you will add more layers. V-neck or crew neck styles are timeless choices that work well with layering.
You can stick to classic colors like navy, camel, or charcoal, which pair effortlessly with other winter essentials.
3. Add a Stylish Collared Shirt
Layer your cashmere jumper over a crisp collared shirt for a preppy and polished look. A white button-down is a timeless choice, but do not be afraid to experiment with patterns or pastels for a pop of color. You can also leave a few buttons undone for a relaxed vibe or button up for a more put-together appearance.
4. Play with Texture and Length
Mixing different textures and lengths adds depth and interest to your winter ensemble. Why not try layering a chunky knit cardigan over your cashmere jumper for a cozy, textural contrast? If your jumper is longer, let it peek beneath your coat for a stylish, layered effect.
5. Accessorize with a Statement Scarf
Don't forget to accessorize! A statement scarf is a must-have winter accessory that instantly upgrades your cashmere ensemble. You can go for a bold pattern or a vibrant color to add personality to your look. Also, you can loop the scarf casually around your neck or wrap it snugly for extra warmth.
6. Top it Off with a Winter Coat
To complete your layered winter look, choose a suitable coat. A classic wool pea or tailored trench coat is a great choice for a sophisticated appearance. Alternatively, you can choose a puffer jacket if you are going for a more casual and sporty vibe. But always ensure that your chosen coat complements the color and style of your cashmere jumper.
7. Belt it Up
Consider belting your cashmere jumper to add structure and definition to your layered outfit. A simple leather or fabric belt can cinch your waist and create an hourglass silhouette. This fashion style is a clever way to show off your figure while staying warm.
8. Don't Forget Your Bottom Half
While you have been focused on the upper body, your lower half matters too. Pairing your cashmere jumper and layered top half with slim-fit jeans or stylish trousers is best. You can also finish off with a pair of warm boots or leather ankle boots to keep your feet cozy and chic.
Level Up Your Winter Style with Cashmere Comfort
Layering your cashmere jumper in winter doesn't have to be complicated. With these eight simple tips, you can stay warm, stylish, and comfortable all season long. So whether you are sipping hot cocoa by the fireplace or braving the chilly outdoors, your cashmere jumper will be your go-to winter essential.