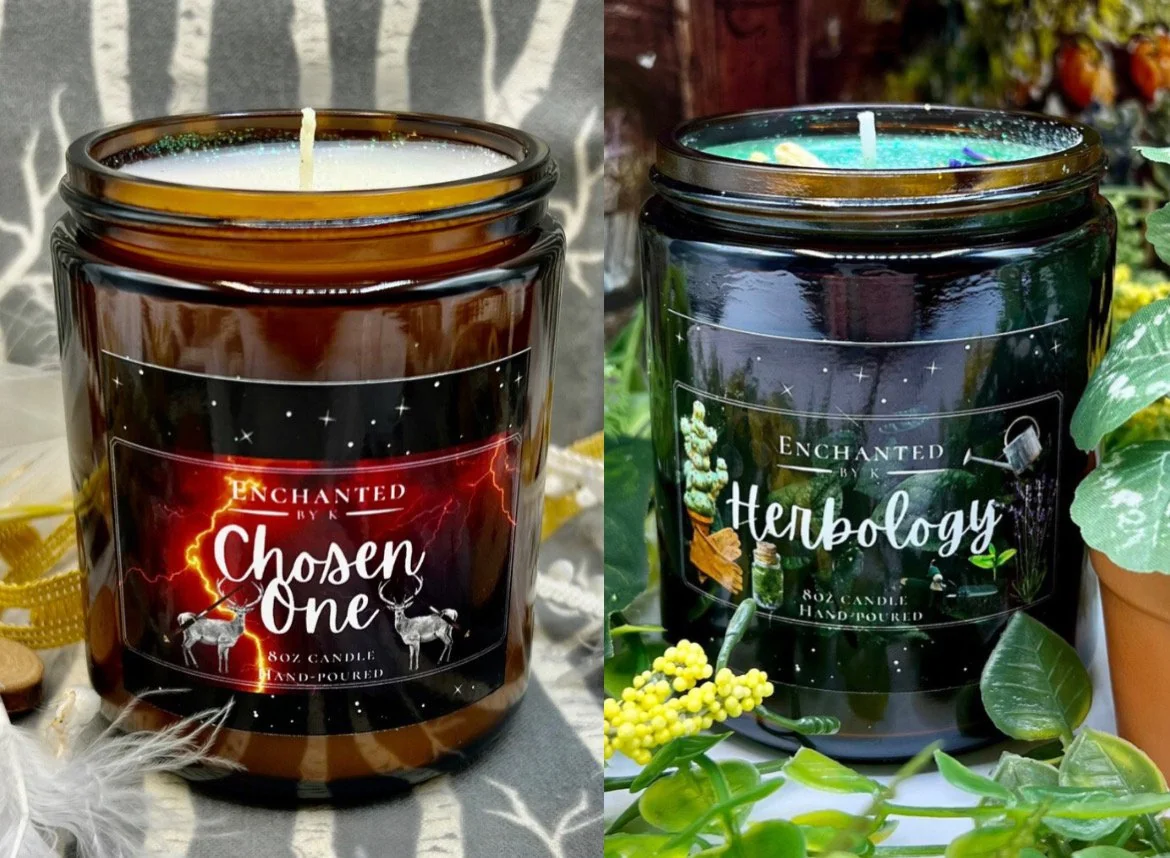 If you're a devoted Harry Potter fan, you likely understand the allure of the wizarding world extends far beyond the pages of the books and the frames of the movies. Creating a reading nook that transports you to the enchanting realm of Hogwarts can be a delightful way to immerse yourself in the magic.
One simple yet effective way to achieve this ambiance is by lighting Harry Potter candles. These candles emit captivating scents and add a warm and cozy atmosphere to your reading space. With countless options available, this guide will take you through selecting the ideal Harry Potter candle for your reading nook, ensuring it captures the essence of the magical world.
Determine Your Preferred Scent
Choosing the right Harry Potter candle begins with selecting the perfect scent. The aroma plays a pivotal role in evoking the enchanting world of witches and wizards, so opt for a fragrance that resonates with you. Here are some popular options:
Butterbeer
If savoring a frothy Butterbeer at the Three Broomsticks Inn warms your heart, a Butterbeer-scented candle is a must-have. These candles typically boast warm, sweet, and slightly buttery notes, reminiscent of the cozy ambiance of the wizarding pub.
Pumpkin Pastries
Indulge your sweet tooth with a pumpkin pastries-scented candle. This scent captures the essence of Hagrid's homemade treats and the inviting warmth of the Weasley family's kitchen.
Forbidden Forest
For those who prefer a more mysterious and adventurous atmosphere, a Forbidden Forest-scented candle might be your choice. These candles often feature earthy and woodsy notes that transport you to the dark and enchanting forest.
Hogwarts Library
Picture yourself studying in the Hogwarts Library surrounded by the scent of old books and parchment. A Hogwarts Library-scented candle can make this dream a reality with its nostalgic and comforting fragrance.
Floo Powder
Floo Powder-scented candles transport you to the world of magical fireplaces and instant travel. These candles typically have spicy and smoky notes that capture the essence of Floo Powder.
Consider the Design and Packaging
Enhancing the ambiance of your reading nook with a Harry Potter candle involves more than just its scent. Delve into the world of design and packaging, where magic meets aesthetics. Look for candles that emit enchanting fragrances and arrive in decorative containers adorned with intricate designs paying homage to the beloved series.
Some candles even hide surprises within, turning them into collectible treasures that add excitement to your reading nook. The labels on these candles are like miniature works of art, bearing symbols, motifs, and quotes that transport you to the wizarding world with a glance, infusing your space with the essence of the story you hold dear.
Choose Your House
Are you a proud Gryffindor, cunning Slytherin, loyal Hufflepuff, or wise Ravenclaw? Many Harry Potter candle brands offer candles specifically designed for each Hogwarts house. These candles often feature the house's colors and crest, making them an excellent choice for fans who want to display their house pride.
Pay Attention to Burn Time
Before making your final decision, consider the burn time of the candle. Some candles are designed for short, intense bursts of fragrance, while others are meant to burn for hours. Choose a candle that suits your reading habits. Choose a candle with a longer burn time if you plan long reading sessions.
Read Reviews
To ensure you're getting a high-quality candle, take the time to read reviews from other Harry Potter fans. These reviews provide valuable insights into the candle's scent, burn time, and quality. Websites, social media, and online marketplaces are great places to find reviews and recommendations.
Explore Custom Options
Consider exploring custom options if you can't find the perfect Harry Potter candle. Some artisans and small businesses specialize in creating personalized candles with unique scents and designs. This way, you can have a one-of-a-kind candle that perfectly complements your reading nook, making it your magical haven.
Enjoy the Experience
Once you've chosen the perfect Harry Potter candle for your reading nook, take the time to savor the experience. Light the candle, immerse yourself in your favorite Harry Potter book, and let the scents and ambiance transport you to the magical world of Hogwarts.
Conclusion
Selecting the perfect Harry Potter candle for your reading nook is a delightful journey for any series fan. By considering factors like scent, design, house affiliation, burn time, and reviews, you can find the ideal candle to enhance your reading experience. Whether studying in the Hogwarts Library, exploring the Forbidden Forest, or enjoying a warm Butterbeer, a Harry Potter candle can add a touch of magic to your reading nook that will keep you returning for more adventures in the wizarding world. So, go ahead and light that candle, and let the magic of Harry Potter come alive in your own home. Transform your reading nook into a place where the line between fiction and reality blurs and where the enchantment of the wizarding world is just a flicker of a flame away.