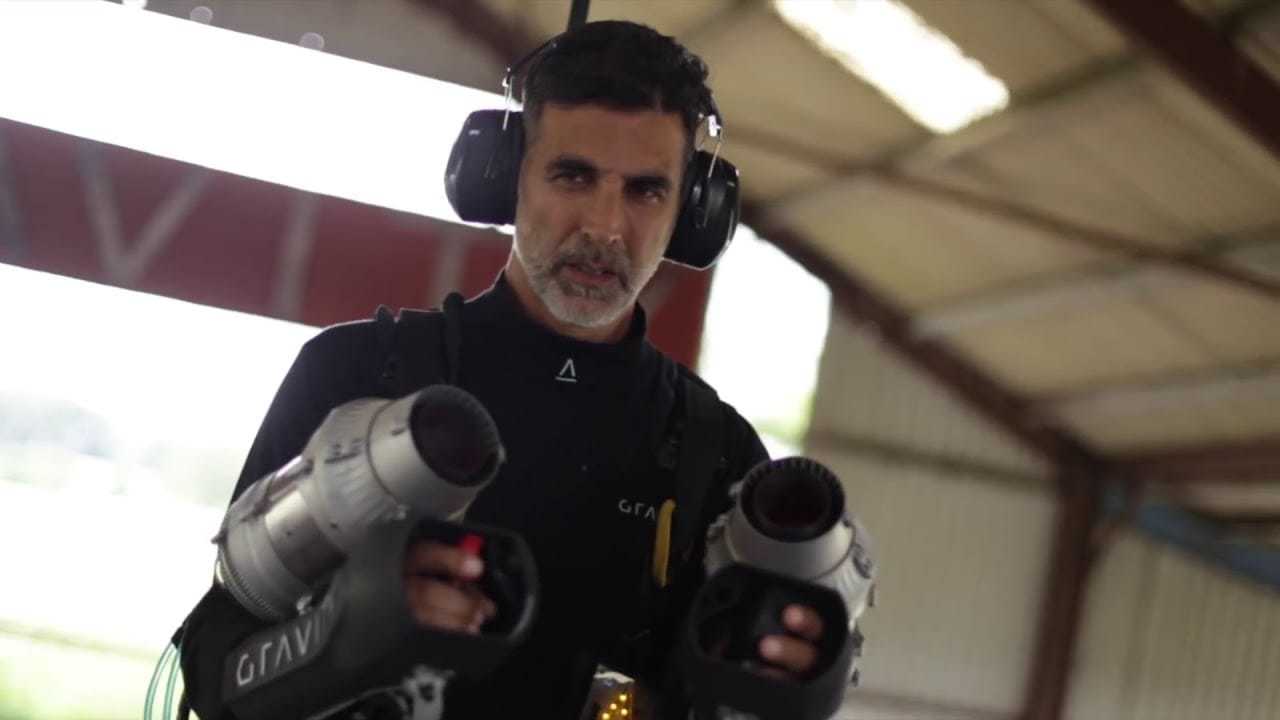 One of the biggest stars of Bollywood Akshay Kumar is one veteran actor in the film industry. However, one less known facts about the actor are that he is great at doing stunts. After doing stunts on his own in his films, the star actor has now learned flying a jet suit in collaboration with Gravity Industries.
Akshay Kumar in Gravity Industries Training How-to-Fly a Jet Suit
Gravity Industries is one such team of aeronautical engineers who are in a quest to build a human jet suit helping people fly. Richard Browning, founder, and CEO started Gravity back in 2017 and has already designed and produced a number of working suits with wings that help people in flying in the skies without any boundaries, much like Ironman!
A video named "Akshay Kumar Learning to Fly a Jet Suit!" was recently published on YouTube, where we can find the actor put on a jet suit and try to fly it into the air.
The veteran actor reached the Gravity Training Facility, which is situated at an unknown location in the UK, where he was welcomed by a flying Richard Browning (of course with a jet suit strapped to himself) flew alongside the car.
Just after reaching the Gravity Industries training facility, Akshay Kumar started his training without wasting any time. One of the engineers of the training institute began describing the jet suit controls like how to start or stop the engine using a trigger and a "kill switch."
Gravity's current suit that is used for training the actor uses 1000bhp Jet Engine power, and natural human balance helps a person fly easily. Akshay was seen rehearsing some thrust-vectoring moves making him comfortable in flying and using the controls while flying the jet suit. When the actor was seen comfortable in operating the controls, he was suited up in one of the jet suits.
The power of the engine was set to 40% of its full capacity so as to give Akshay some idea regarding the power of the jet suit, and then the power was increased to 60% as the actor became comfortable with the suit.
Unfortunately, we could not see the actor flying the jet suit as this was the actor's first training class. But, the actor got a lot of appreciation when he tried to control his balance on a stage by wearing a jet suit and the harness.
You can take a look at the video of the training Gravity Industries' YouTube channel, or you can also watch it from the above video link or just tap on the play button.