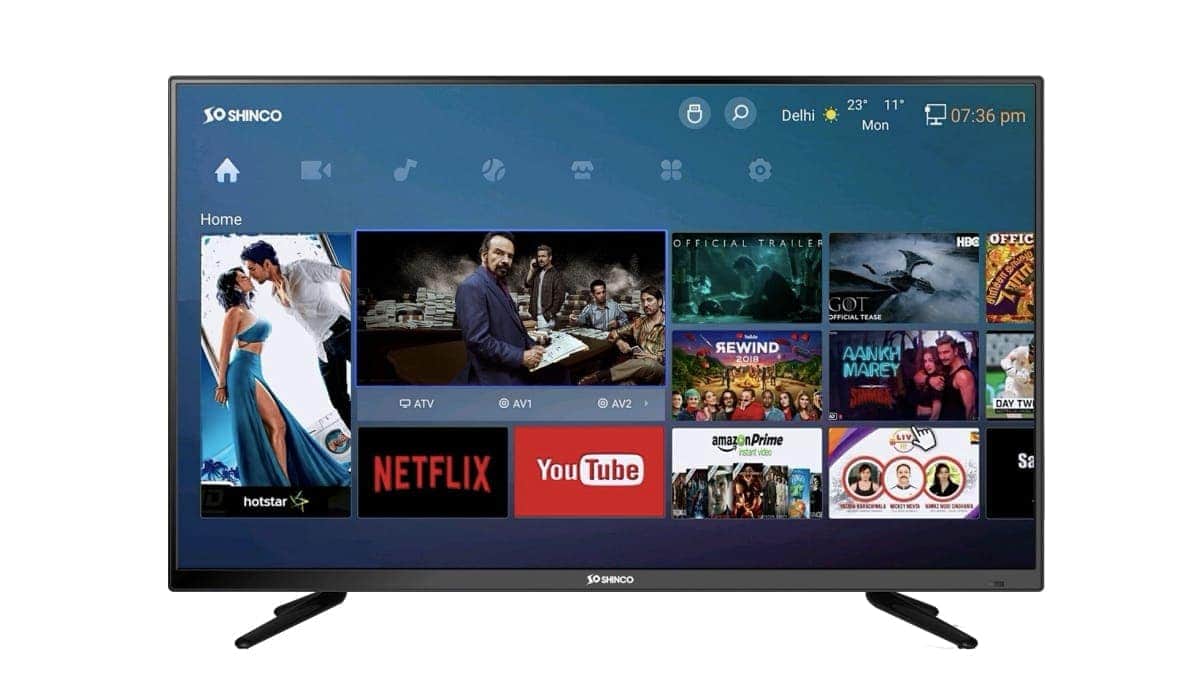 Televisions have become much more affordable at the present time if you compare their price to some years back. This is because of brands like TCL, Vu, and Xiaomi who entered the market with their affordable price tag. The brand entered the market and changed its perception of television. Shinco is also one of these brands that introduce affordable televisions sets in the market. During the festive sale in India, Shinco is going to start its own sale at Amazon Great Festival starting at 9 pm. It will sell some of its TV sets at a reduced price in which the 55-inch Shinco S55QHDR10 will be sold at Rs 5,555 in the flash sale.
Shinco S55QHDR10 is the only 55-inch 4k TV set as of now which is available at this price. You might not even find 32-inch television at this price range so it will be a great opportunity for you. The price of this TV is usually around Rs 33,999 on Amazon but during the flash sale, it will be available at Rs 5,555.
The 55-inch Shinco S55QHDR10 runs on Android 7.0 with Uniwill UI. It also supports HDR10 content which enhances your experience. The standard refresh rate available on the TV is 60Hz with 20W sound output. You will get three HDMI ports and two USB ports.
Shinco did not specify the number of TV sets that will go on sale at his discount price but it will sell at a fast rate which means that the deal will run out soon. So make sure to complete the purchase of the TV quickly once the sale starts at 9 pm on October 1. Other Shinco models will also be put on the Great Amazon India Sale with some discounts.