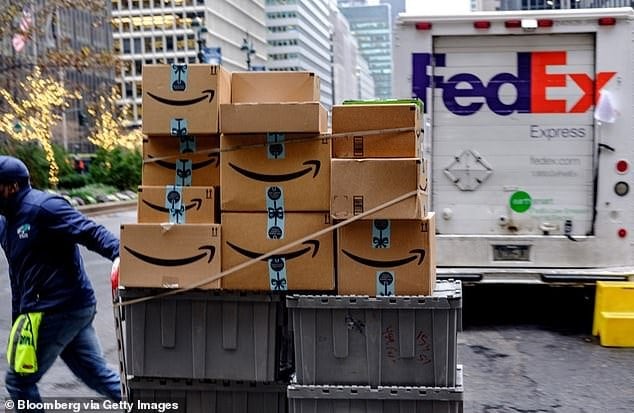 Amazon is temporarily restraining its third-party sellers from choosing FedEx service's ground delivery for the prime shipments. The company is trying hard to hit the deadlines of quick delivery in the current holiday season. This decision is going to affect only some sellers.
A representative of FedEx said that the decision made by Amazon "restricts the options for the small businesses on some of the highest and demanding shipping days in history."
Both FedEx and Amazon did not tell how many packages are going to be affected by these restrictions. Amazon refused to say how long this restriction would last. The Wall Street Journal first reported the news of the ban. It also stated that the ban was due to the earlier performance of FedEx. 
Amazon also said that the sellers could choose faster Express and pricier services of FedEx, including its air transport for prime deliveries. Besides, FedEx Home Delivery and Ground services are banned only for prime shipments, and they remain available for non-prime shipments.
The Amazon.com site contains more than 50% of the products from third-party sellers. The members of Amazon Prime pay $119 (approx Rs. 8,400) per year for free and fast delivery.
Stresses between FedEx and Amazon have come to know this summer when FedEx has canceled its delivery agreements with this world's leading online retailer. But still, the third-party sellers were able to use FedEx services.
According to a consultancy, ShipMatrix, on-time delivery rates for the Cyber Monday sales week were 92.7 percent for United Parcel Service, 92.3 percent for the US Postal Service, and 90.4 percent for FedEx Corp. Whereas, 93.7 percent of US packages were delivered on time by the Amazon van drivers.
Satish Jindel, President of ShipMatrix, also said that the performance could not be compared directly since the Amazon vans handle shorter distances. In contrast, the other services handle greater distances and are exposed to weather and other disturbances.
The president of supply chain consulting firm Armstrong & Associates, Evan Armstrong, said: "The decision will create more ill will toward Amazon. It may drive more third-party sellers to re-think how they are maintaining their brands and if they need to be dictated to by Amazon."