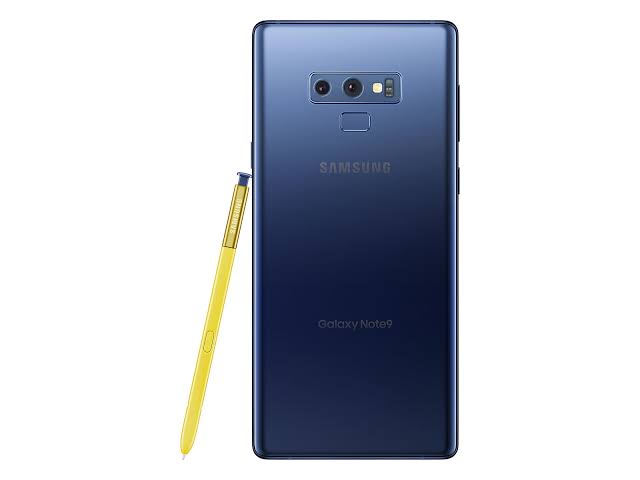 Samsung released another firmware update for Samsung Galaxy Note 9. This time it has come up with Beta 4 Hotfix update on Android 10 with One UI 2.0. Android 10 based on One UI 2.0 is available for the past 2 generations of the prestigious flagship phones. This inclusion now takes the count to a total of 8 mobile phones of this brand.
This is the fourth modification for Android 10 Beta for Galaxy Note 9 Exynos variant.
The One UI 2.0 beta 4 update is exclusive to the Galaxy Note 9 and has a new firmware build number N960FXXU4ZSLB. This update is a HotFix specific to the SPen; hence it may not be available for Galaxy S9. It fixes an OCR error known as Spen translation. The update is around 168 MB, which is a small package.
However, the previous beta 3 OTA update came with the latest security patch level effective from December 1, 2019. Force close that happened while using Samsung Pass has been fixed. SPen Aircommand translation not working. A bug that caused an error in Iris recognition while using Secure Folder got a fix. And lastly, Force close that occurs while editing LED icon and stability for Mobile Hotspot connection.
The stable Android 10 update for Note 9 and S9 is about to launch in January 2020. For now, you can upgrade to Android 10 Beta 4 by using Samsung Members App, or you can go for the update manually using the OTA update build, which is listed below. Very soon, the full stock Odin firmware is expected to be available for download via SamFirm downloader, which can be manually updated using the Odin flash tool.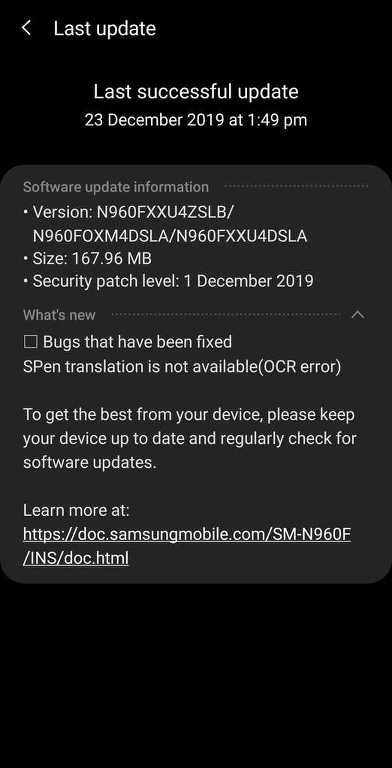 Download OneUI 2.0: Official Android 10 beta 4 for Galaxy Note 9
Below we have listed the official Android 10 OTA update zip file from beta 4 for the Note 9 Exynos variants. The OTA update is available for all the Exynos variants in the regions where beta is live. Else, you can manually update your Note 9 series phones to beta 3 using the OTA update zip files below.
If you want to download from Samsung Servers:
Note: If you have a Note 9 or Galaxy S9 on beta 3, then you can get the next OTA update using this tutorial and the proxy app called ccproxy after the OTA update.
How to update Samsung Galaxy Note 9 to Android 10 beta 4?
The best way to update Galaxy Note 9 to Android 10 is by using the Samsung Members app. Yet, for the regions where the update is not yet available, you have to download the OTA update zip from above and install it via stock recovery or ADB sideload method.
Stock recovery SD Card method – OTA update zip installation:
Make sure your Galaxy Note 9 is on the Android 10 beta 3 firmware ZSL7 build.
Download ZSL7 to ZSLB OTA update zip from above. Rename it to update.zip and send the file to your phone's internal storage or SD card.
Reboot your Galaxy phone into Recovery mode. To do so, switch off your phone and then press-and-hold Power + Volume Up + Bixby buttons simultaneously for few seconds.
You will be able to see the stock recovery mode. Once you enter the stock recovery mode, use the volume buttons to navigate and click on the option "apply the update via SD card."
Navigate to the update zip file (ZSL7 to ZSLB) in your internal storage/SD card and click on the power button to select it.
The update may take 2 to 10 minutes. Once the update is finished, the phone will restart.
Repeat the same method for further OTA updates like beta 2, beta 3, and more update.zip. (if available in your region).