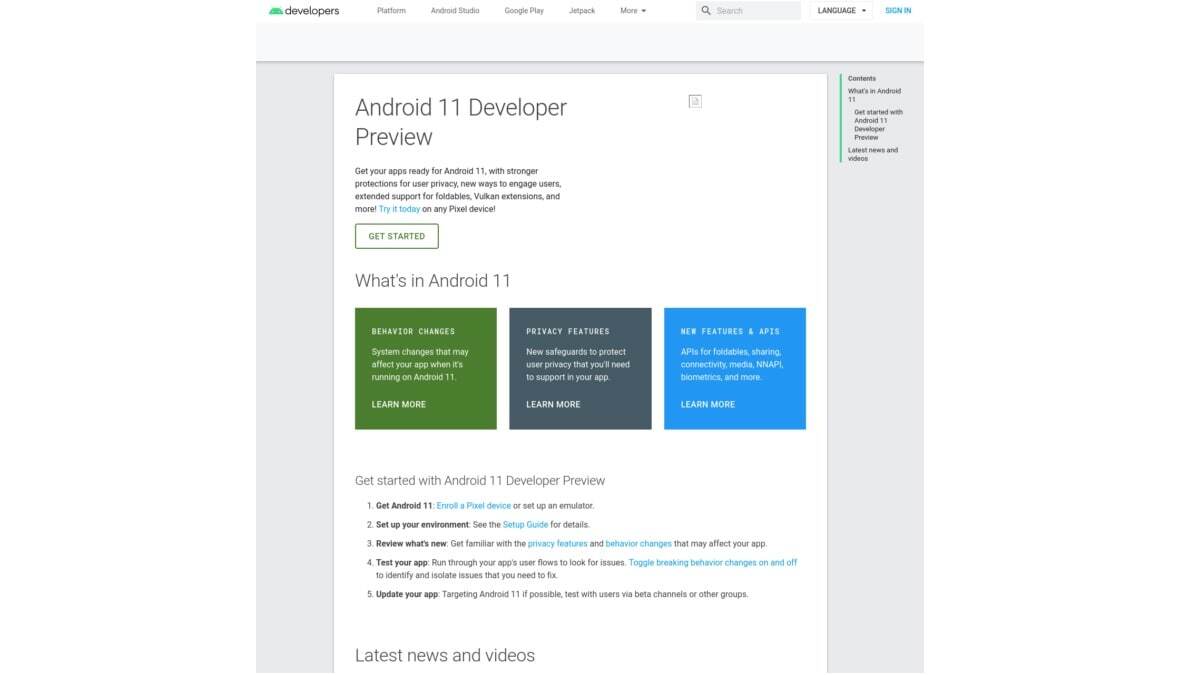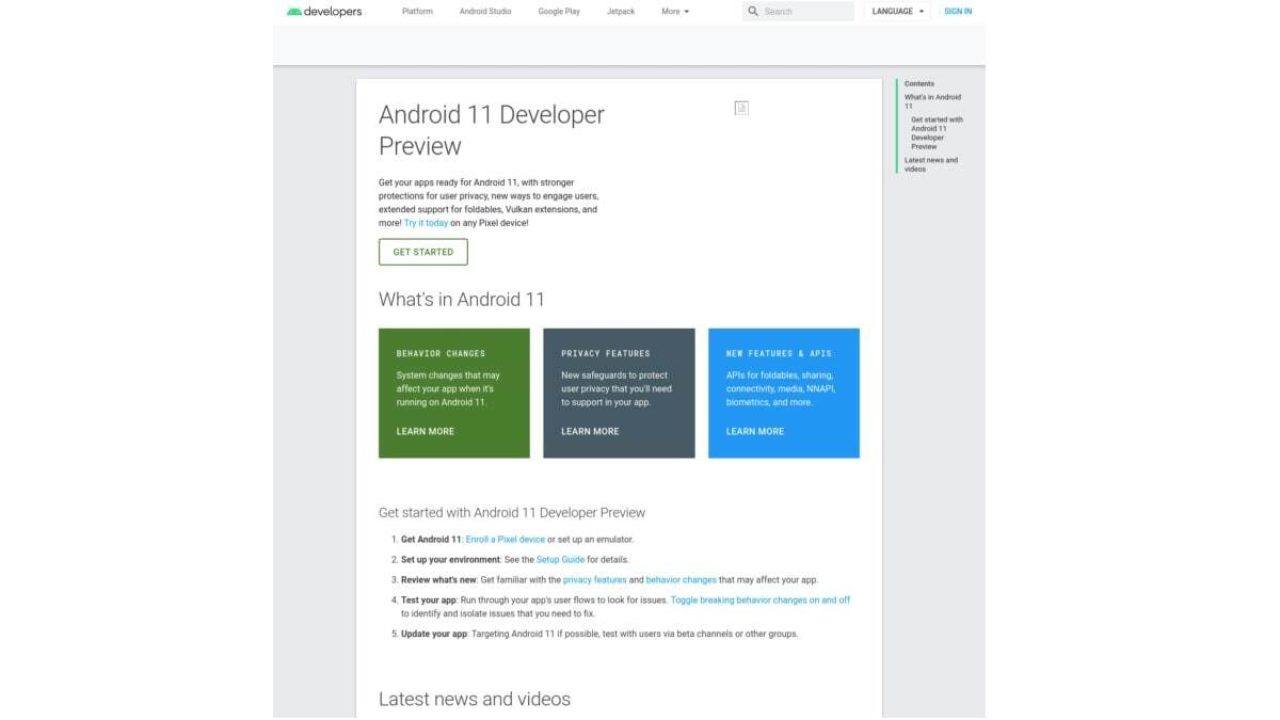 The Android OS is going to start the work on the next version after releasing the previous one. The reports coming about the Android 11 are also saying the same. Google made a huge mistake that they updated the Android Developer website with the developer preview for Android 11. But, within a few minutes, they took the site offline and restored it to the previous setting. The developer website is not talking about any new features that users are expecting from Android 11, and there was no downloadable content on that page.
In a recent report, the Android Police published that Google updated the developer site for a very time with the title as Android 11 Developer Preview. The page says that the developers make the applications ready for the new Android version. The latest version will have a stronger user privacy feature, and it supports the foldable devices. The site also confirmed that the foldable phones would remain in the market.
The site also had the few links of external pages, but they were blank. Right now, the same link redirects to the Android 10 Developer Preview Page. Google has never released the preview for its next version this much early.
The new OS will go through a lengthy testing belt before the announcement at the annual Google I/O event in May. Before the announcement, the developer-specific builds will release in March, and the users can use it after June or July. There is no confirmation till yet that it was a misstep from Google, or they are planning something else.