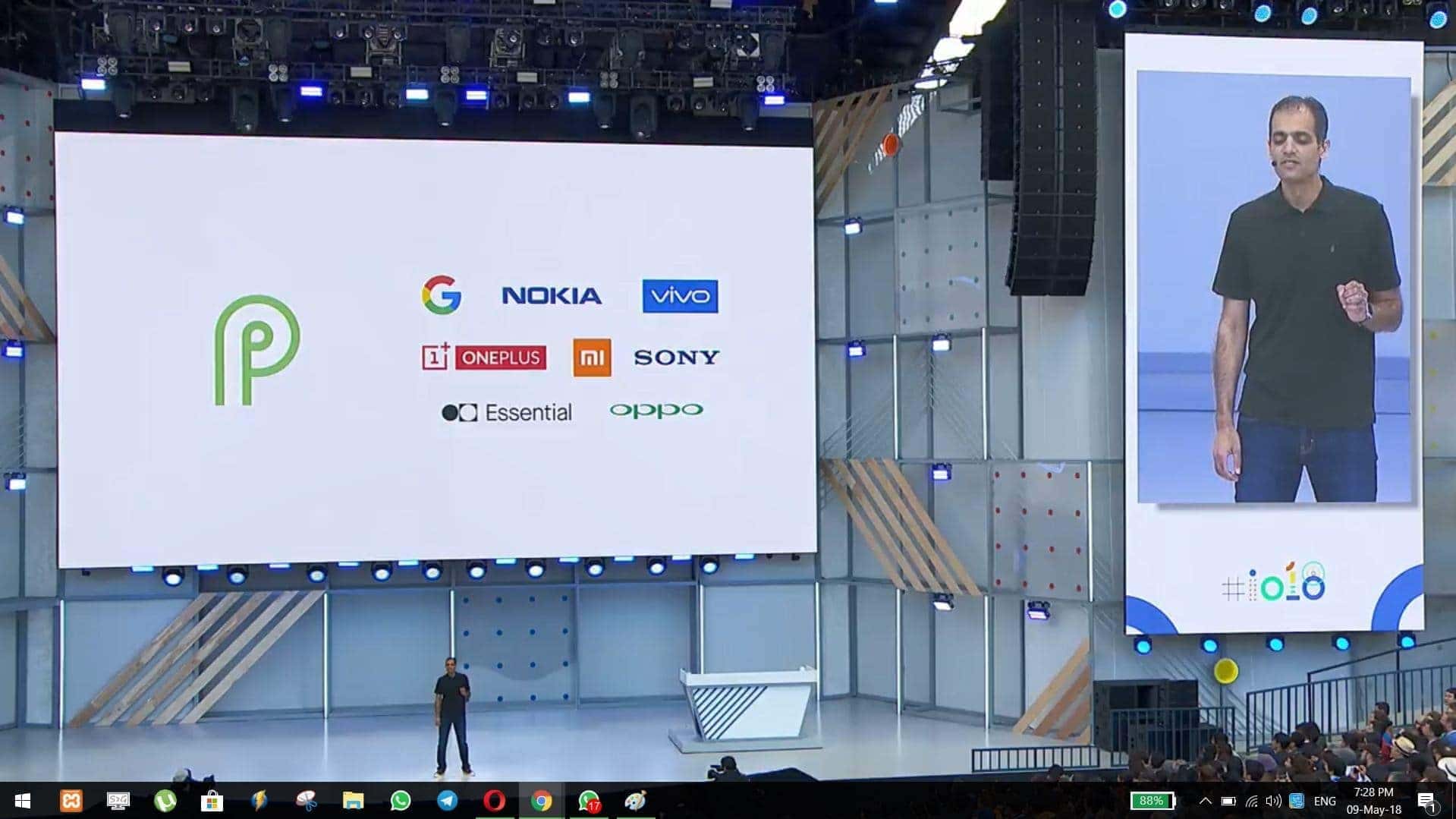 When people are still struggling and curiously waiting for the Oreo Update on their smartphone, Google on Tuesday announced in the Google I/O Development Conference that soon Google will launch the Android P Beta Version.
One of the most anticipated Android update. But it would be more surprising to hear that the Android P Beta Version will not only be launched on the Google Pixel but on the various other smartphones like Nokia, Vivo, OnePlus, Sony, Oppo, and others. Head over to this link to download and install Android P beta on your device.
It was in the month of March this year when the Android P was rolled out to the developers. And this time Android P will be featured with AI-based technologies with deep learning. There are some exclusive features that Android P will be stuffed with.
One of them is the Adaptive Brightness and Battery, which will use the machine learning and will set the brightness according to the user's preference. Also, the "Adaptive Battery" will make sure that the battery life is optimized according to the usage. It will go through the pattern and applications user uses and will adapt the battery life accordingly.
Slices is yet another updated feature where the user will not only get the ease to search for the ride and fare but also will give you the option to book a cab. The Android P will have Apple iPhone X like features, There will be a small dash on the bottom of the phone, long press of the Google Assistant and a swipe up will be able to lead you to the review screen. Similar to iPhone X swiping right will lead you to the recent apps.
Android P will also come with the volume slider option as well. You will be easily able to adjust the volume by simply sliding up and down. Screen rotation will be more of an easier task with Android P. When you rotate your phone a small button will show on your screen and by tapping on it the screen will switch to landscape mode and Portrait mode according to the gesture.