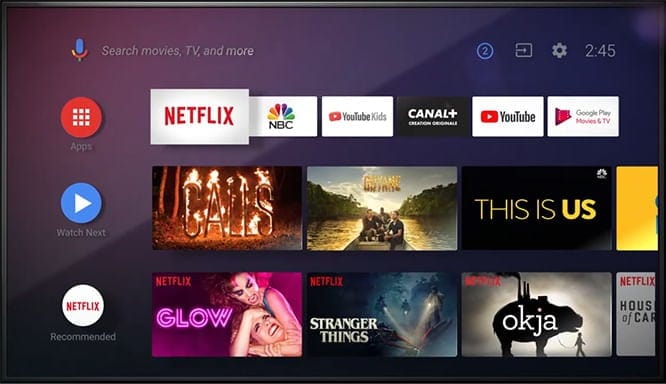 Google — the internet search giant, is reportedly trying to rebrand Android TV as Google TV. The reports were according to 9to5Google. However, Google has been working on developing a 4K Android TV dongle for some time now and also announced a streaming device named ADT-3 for the developers along with Android TV way back in late 2019.
Purported Google TV Features
The upcoming version of Android TV is expected to launch with some significant enhancements such as revamped UI, fewer hardware requirements, and more weight on movies and shows rather than apps. This improvement is like Amazon Fire TV Stick but is similar to Chromecast in looks. This device will allow the customers to install the apps from Google Play Store and supports Google Assistant incorporated in it.
Another report from Protocol also alleged the same matter on its website. The sources of Protocol confirm the matter, whereas one source suggested that the latest device might be listed under Google-owned Nest Brand. Protocol source reports that Google is considering to change the branding from Android TV to Google TV and also adding the upcoming device to Nest Portfolio is possible.
The rebranding of Android TV to Google TV seems obvious as per the recent name changes such as Android Pay changed to Google Pay, Android Messages, which was changed to Messages, and Android Wear that was changed to WearOS.
It appeared as if Google was preparing to announce the launch of the upcoming product at the Google I/O 2020, it was canceled due to the effect of COVID-19. Google I/O is the biggest annual event that is organized by the tech giant in which the company announces any upcoming changes to its Android platform and its other products. However, Google is set to host an online event in June this year to announce Android 11 Beta 1. We can expect the company – Google to reveal something about the rebranding of Android TV to Google TV. But, we are not sure about the launch or announcement.