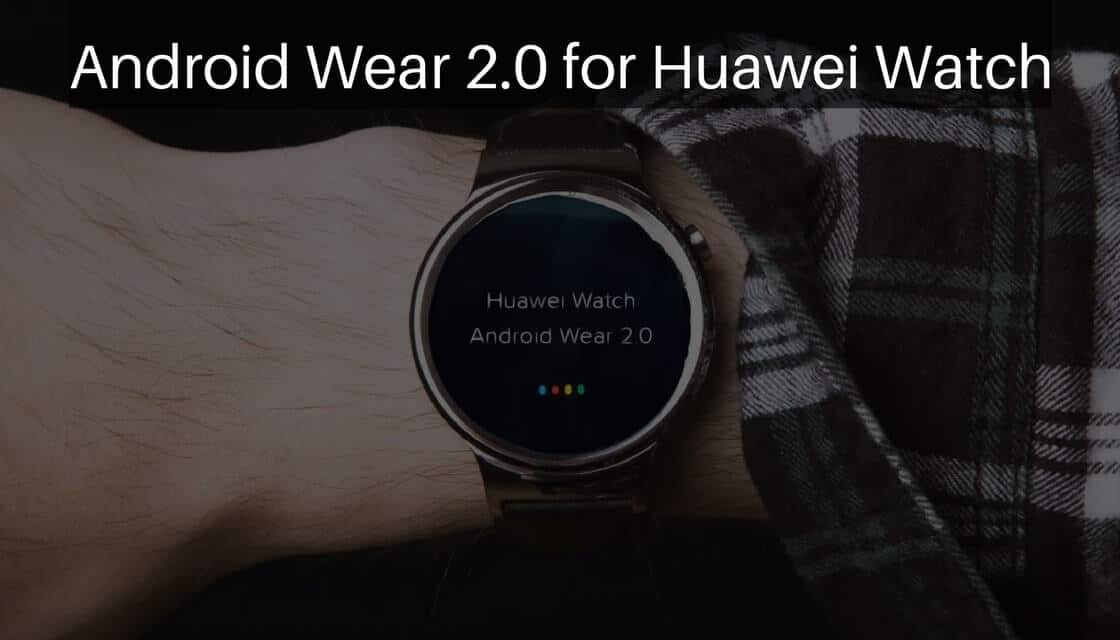 Android Wear 2.0 on Huawei Watch: Google has released next biggest update Android Wear 2.0. Google has confirmed that update will be rolled out for the whole range of smart watches. This update includes plenty of new features like Google Assistant,  overhaul design, standalone apps, messaging, support for third-party complications, improvements to watch faces, fitness, and lot more.
"Based on what we've learned from users and developers, we're evolving the platform to improve key experiences on the watch, including watch faces, messaging, and fitness" said Google.
Huawei Watch was released 2015, September with Android Wear 1.0 comes out of the box. This watch features 400×400 pixel display, 4GB internal storage with 512MB RAM and Snapdragon 400 processors with 300mAh battery. In this article, we will guide how to install Android Wear 2.0 on Huawei Watch.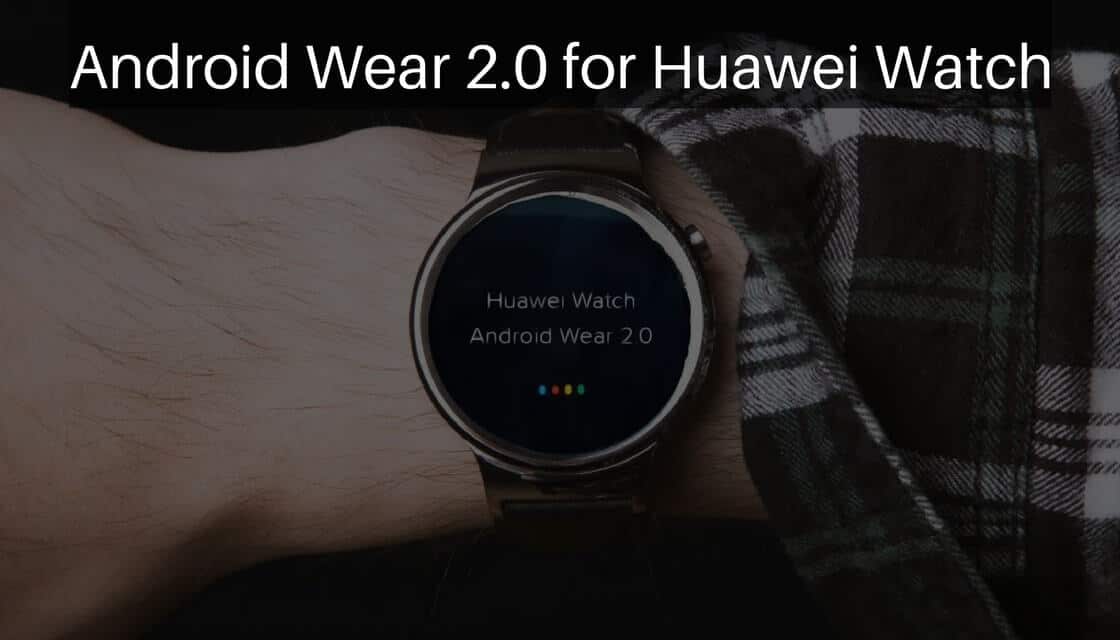 Disclaimer
ClickItorNot.com is not responsible for any damage to your device(s) by following this guide. Proceed at your own risk.
Pre-Requisites:
Follow this guide carefully or else it may lead to brick your device.
Maintain at least 50-60% of charging to prevent accidental shutdown.
Downloads
Android Wear 2.0 Preview 3 for Huawei Watch – Link Removed
Steps to Install Android Wear 2.0 on Huawei Watch
Download and install your device ADB drivers on your PC (Skip this step if you have already installed ADB Drivers)
Download the firmware image (.tgz) on PC

Extract the downloaded .tgz firmware image file. You will get a tmp folder or a xxx-xxx-factory-xxx file without any extension.
If you get the tmp folder, then Open the tmp folder and then open the tmpxxxxx_-device-flash-tarball folder. You will see output.tar file.
Extract any one of the output.tar file or xxx-factory-xxx file in adb folder and you will get the following files:

bootloader-xxx-xxx.img
flash-all.bat
flash-all.sh
image-xxx-xxx.zip

Connect your watch to PC using USB cable.
Now Enable Developer options & ADB debugging on your Watch

First to Settings
Select About.
Tap 7 times on Build number to enable Developer options.
Go back to main settings screen, by swiping left, Scroll down and select Developer options.
Click on ADB debugging, tap on right tick ✓ to confirm enabling ADB debugging.
After performing the above step, when you connect your watch to pc, You will get prompt on your Watch screen asking to Allow Debugging, select Always allow from this computer option.

In ADB folder in your PC, open a command window by pressing "Shift + Right mouse key" and click on "Open command window here."

Now Execute the following command in command window

adb reboot bootloader

This command will boot your watch into bootloader mode.

Now you should Unlock bootloader on your Wear Watch. (???? By performing this step all the data will be erased on your watch)

Execute any one of the following commands in the command window.

fastboot oem unlock

or

fastboot flashing unlock

Now long press the power button of your watch to accept the unlock request.
Your watch will again boot into bootloader mode and you will see "unlocked:yes" line in the bottom of the screen.

Now open the ADB folder where you have extracted the firmware image file on your PC.
Now double click on the flash-all.bat file or execute the flash-all.bat command in the command window.  flash-all.sh if you are using Linux or mac os.
After successful installation, your device will reboot automatically.
It may take some time for first reboot.
Hope you found this guide helpful. Let us know your feedback on Android Wear 2.0 on Huawei Watch in the comment section below.