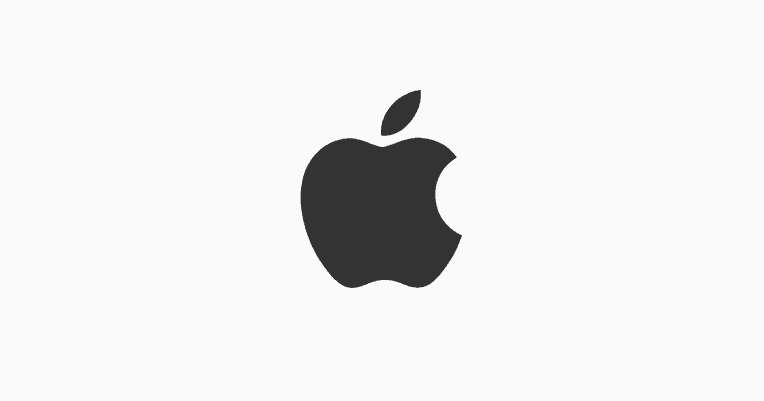 One week after the release of iOS 13.4 first, beta update, Apple, now, has released the iOS 13.4 and iPadOS 13.4 beta 2 for the public beta users.
The first iOS 13.4 beta came with some new features that are useful and funny, like an upgrade Mail toolbar, the ability to control NFC compatible cars through CarKey, iCloud File Sharing, and Memoji stickers.
Apple has pushed the new update, on February 19 at 1 P.M EST (10 A.M PST). This update was only for the developers, but shortly, the update was followed by a public beta version on February 20, just 24 hours of gap.
What's New In Apple iOS 13.4 Beta 2?
Firstly, Apple has added a suite of new settings to the TV app under the new Streaming Options:
Use Cellular Data

: By default, it is toggled off, but if you have a suitable cellular plan, turn it on to stream movies and TV shows when you do not have Wi-Fi availability.

Cellular

: When you turn on the above setting, you can choose between "Data Saver" that is up to 600 MB per hour or the "High Quality" that Apple says uses more data.

Wi-Fi

: There is no toggle for this one since how else would you stream anything without cellular data. But you can choose the same "High Quality" and "Data Saver" options. Only for this time, Data Saver goes up to 1 GB per hour. You may want to use Data Saver here if you are connected to a personal hotspot or low on bandwidth.
There is also a new Download Options section with the following settings.
Use Cellular Data

: It is precisely like the streaming setting above, and by default, it is also off.

Cellular

: If you turn the above toggle ON, you can choose between "High Quality" or "Fast Downloads," or the latter of which will take longer.

Wi-Fi

: You can also choose between "High Quality" and "Fast Downloads" here.

Audio Languages

: If you want to listen to a film or TV series in a different language than your default region, you can add audio files for other languages with your download. Matching subtitles will also be available for each language, and audio descriptions if you have that enabled in Accessibility as well. If the language you chose is not available for a particular piece of content, Apple will divert to the default language.
There is again a tweak in the Mail toolbar that received an upgrade in beta 1. And this time, it is more like how it was in iOS 12, with Move, Delete, Compose, and Reply options. The one and only thing that is missing is the Flag shortcut that did appear in beta 1.
The Mail toolbar in 13.4 beta 2 is different again; they took out Flag, shifted Reply over, and now the far right button is Compose. pic.twitter.com/bIDQJHiN5H

— Benjamin Mayo (@bzamayo) February 19, 2020
As per Apple's release notes, the QuickType Keyboard supports predictive input for Arabic and live conversion for Japanese and Chinese (Zhuyin). Further, the update also fixes an issue where the Siri interface in CarPlay might not work as expected.
Release Notes:
Overview
The iOS & iPadOS 13.4 SDK supports the development apps for iPad, iPhone, and iPod touch devices running iPadOS and iOS 13.4. The SDK comes along with Xcode 11.4 that is available from Beta Software Downloads.
General – Known Issues
After a user viewing specific app settings and again returns to the main Settings page, the Settings app might quit unexpectedly. (59124369)

Install Xcode 11.4 beta 2 to install iOS 13.4 beta 2 using the Restore Image.
CarPlay – Resolved Issues
Fixed an issue where the interface of Siri may not appear as expected. (58685659)
Keyboard – New Features
QuickType Keyboard now also supports predictive input for Arabic.

QuickType Keyboard now again supports live Conversion for Japanese and Chinese (Zhuyin).

Now, Keyboard supports the Swiss-German layout for 12.9″ iPad layout.
Keyboard – Resolved Issues
Now, 12.9″ iPad layouts for several languages match the hardware keyboard layouts accurately.
Location Services – New Features
When an app requests authorization for the first time or after having previously been authorized using the App, the device immediately displays the location authorization prompt. (57106235)
Photos – New Features
Some new keyboard shortcuts are available in Photos on iPadOS that allow you to navigate between tabs, search, and create albums quickly. When in full-screen mode, you can duplicate, delete, and enter the Edit mode using a keyboard. (57195967)
Photos – Known Issues
Photos may not sync as expected to Apple Watch. (59324590)
RealityKit – Resolved Issues
The code-generated loading methods and load Reality Files. (58925510)
SwiftUI – New Features
When you use a NavigationView with multiple columns, the navigation bar shows a control to toggle the columns. (49074511)

The onDrag and onDrop modifiers are available on iOS now. (49661347)
Comparison Of Beta 2 with Beta 1
9 New Memoji stickers added

An update Mail toolbar, featuring "Flag" and "Move" options

Developers can now sell the apps of iOS and macOS as one purchase

iCloud Folder sharing is back now. Family Sharing integration is supported on TV currently.

Third-party navigation and a new call controls support in CarPlay

Control Center on Home-button iPhones resembles the layout of Face ID devices, with network information in the top left and battery information in the top right

When an app is previously authorized for "While Using the App" location permission will requests "Always" authorization, your iPhone would then show the location authorization prompt

You can now create Shazam shortcuts

A new "Always Listen for 'Hey Siri' " option which will listen for commands even when your iPhone is face down or covered

You'll see a new temporary VPN Disabled icon in the status bar

You can tell Siri to go to the home screen

Apple Music lyrics identify instrumental sections with an ellipsis
To update your iPhone to iOS 13.4 dev beta 2, you should be a registered developer. You can also use the restore image for your iPhone available in the Developer Portal and install with iTunes or Finder or even install the configuration profile. Then you can update over the air. If you are already having a profile installed on your iPhone, head over to Settings –> General –> Software Update to start installing the latest beta build, or you can wait until it installs automatically if "Automatic Updates" is enabled.