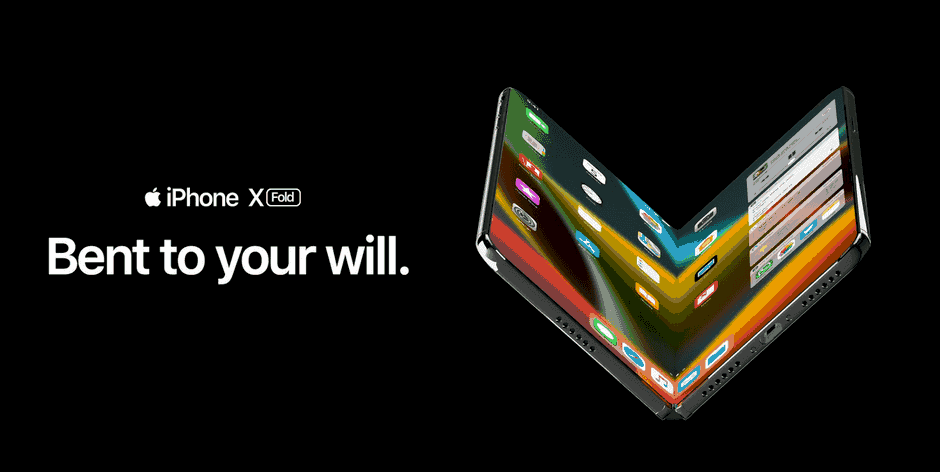 The next drift for smartphones appears to be folding smartphones. Many companies have disclosed foldable devices already. However, Apple is yet to say anything regarding a foldable iPhone, although Apple brought various innovations in the past. Is there going to be an iPhone foldable this year? When it comes to change, Apple is always the one that creates smartphone trends. However, Samsung was the first to reveal a foldable device, and several other companies followed Samsung.
At this point, it's hard to tell if Apple will release a foldable phone. But one analyst from Bank of America Merrill Lynch already claims that Apple could launch a foldable handset in 2020. The Tim Cook-led company was previously rumored to be working with LG Display on a foldable phone.
Earlier this week, Huawei announced the Mate X foldable phone at the Mobile World Congress (MWC) 2019 in Barcelona, Spain. Last month, Samsung unveiled the $1980 Galaxy Fold, a foldable phone which transforms into a 7.3-inch tablet. Oppo, Xiaomi, Motorola and TCL are also working on foldable phones. Interestingly, Google's Android mobile operating system will natively support foldable phones.
Apple has reportedly submitted a descriptive blueprint of a foldable smartphone at the USA Patent and Trademark Office (USPTO), which signifies Apple's gradual development towards formulating a foldable handset.
The patent documented at USPTO describes a display with hinges that can fold in half or thirds. The screen could be used in anything from phones and tablets to laptops, wearables, and even mobile accessories. Considerations surfaced in early 2018 that Apple could bring a foldable iPhone in 2020, which would be able to function as a tablet too.