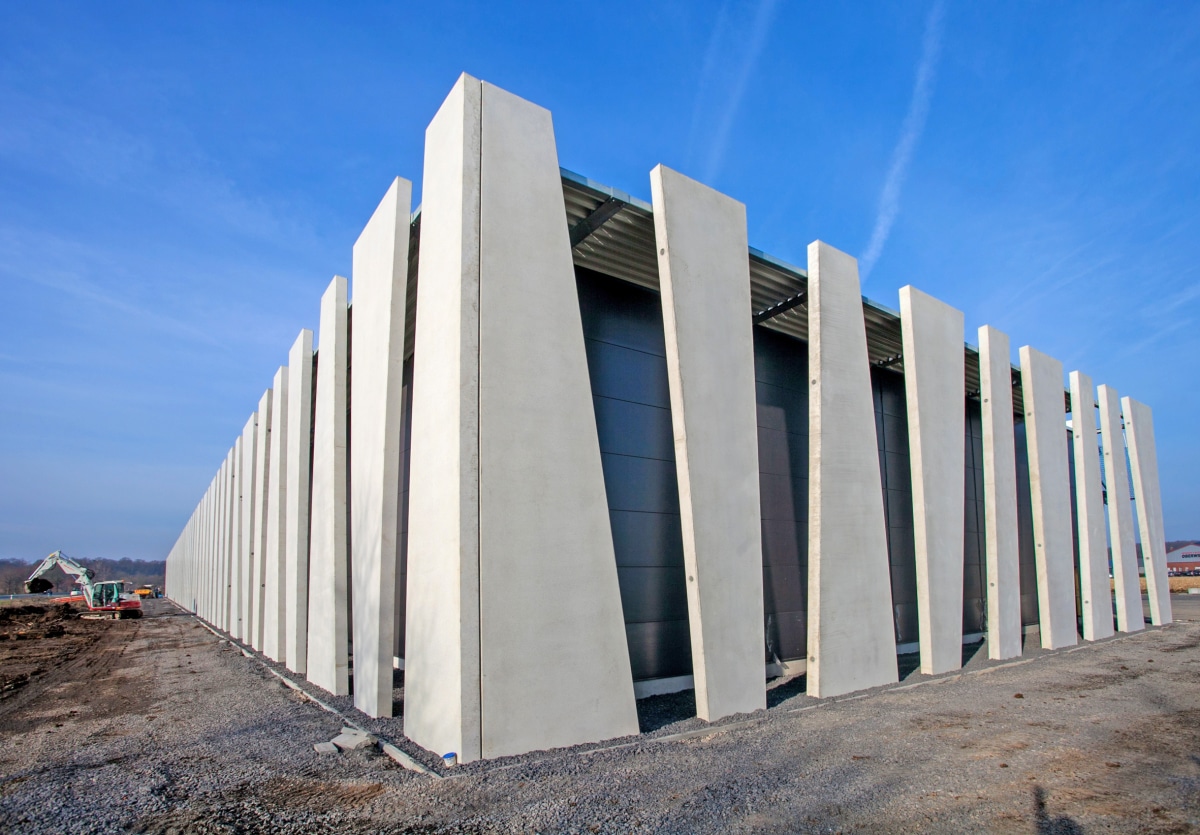 Precast concrete is one of the most popular building and infrastructure materials that provide sustainability. Nowadays, using environment-friendly materials in building construction is essential to contribute to saving the planet.
But what exactly is precast concrete, and why do many builders consider it sustainable? Here's what you need to know about this material.
What is Precast Concrete?
Precast concrete is a building material that undergoes casting, curing, and other essential preparations in a controlled environment before bringing it to the construction site. Because precast concrete already underwent the initial processing during its manufacturing time, it can help lessen the building time since you do not process it again on-site.
Although precast concrete is getting more recognition in modern times because of its sustainability and durability compared to other building materials, the usage of precast concrete goes a long way back.
Did you know people already used it during Ancient Rome to build their infrastructure? Yes, all those complex building structures, which you can still see today, have precast concrete as their material. That only proves that precast concrete is a durable and quality material that can last a lifetime.
Thus, modern building infrastructures, such as bridges, elevated highway foundations, and entire buildings themselves, also use precast concrete to ensure durability and longevity while also giving importance to the current state of the environment.
Why is Precast Concrete Sustainable?
Many consider sustainable concrete to be the future of infrastructure. And precast concrete is highly qualified because of its eco-friendly ingredients that are not harmful to the environment.
You can get many benefits to promote sustainability when you choose precast concrete over ordinary concrete. Each of the qualities that precast concrete has contributed a small but essential to building sustainable structures.
Here are the reasons that further prove the long-term environmental sustainability of precast concrete.
Uses Less Concrete
The holistic and systematic approach of preparing precast concrete allows it to use less concrete than other building alternatives. When using precast concrete, you save more materials and resources by up to 30 percent. Thus, you can surely have enough precast concrete and won't need additional to finish a single structure.
Environmental-friendly
Buildings also have carbon emissions that last for their entire lifetime. So as long as a building stands and operates, it contributes to the increasing carbon level in the earth's atmosphere.
During the manufacturing stage of the precast concrete, there is already a reduction in carbon production from this material. Precast concrete reabsorbs at least 40 percent of carbon content. Also, there is no need for frequent maintenance when you use precast concrete. Thus, saving you money and resources over time.
Since there is less maintenance and fewer resources for structure upkeep, less waste is produced during construction. And the best part, precast structures are recyclable. So if there comes a time when a building or structure won't be of any use anymore, the precast concrete used on it can still be used for other construction.
Improves Air Quality
In more humid or cold places, indoor air quality is essential. Concrete materials also contribute to a house and structure's air quality and ventilation. So the materials used mustn't contribute to making the house hotter or colder during extreme weather conditions.
Precast concrete has a high thermal mass. So whether you live in places that are too hot or too cold, there is no need for additional artificial heating or cooling to keep you and your family safe and comfortable within the walls of your home.
Aside from families, even the workers won't need to sacrifice their health when dealing with precast concrete. There are fewer chemicals and fumes produced by precast concrete that can be harmful to anyone who handles it.
Time and Money Saving
Deadlines and schedules are also essential in building and construction. To keep up on time, every resource and material needed should be ready for installation immediately.
While the precast concrete is still in manufacturing, other groundwork tasks should continue. That way, once the precast concrete arrives, everything is already set. And there is no need for additional procedures for precast concrete. With that in mind, you can save time and, thus, money since there is no need for double handling and other additional costs.
Ideal for Long Term Usage
As mentioned, using precast concrete goes a long way from the time of Ancient Rome. Most of the structures from those times can still be seen, such as the Pantheon. You can conclude then that precast concrete is durable, extremely tough, strong, and can last for many years.
Anyone who wants to invest in real estate should ensure that the property or building they want can last a lifetime. And precast concrete is an ideal quality you should consider asking for before putting your money into the property you want to buy.
Apart from investments, less maintenance is required when a property is made from precast concrete because of its amazing qualities. You can ensure that every structure made from precast concrete won't easily burn, crack, rot, or even be damaged by water. Precast concrete can indeed last the test of time.
Made From High-quality Material and Advanced Technology
With more advanced technology nowadays, producing precast concrete is more high-quality and durable than in ancient times. To create precast concrete, it needs to stay in a factory-controlled environment.
The factory equips advanced technologies to produce high-quality products and less waste for sustainability.
Durable
As mentioned, precast concrete does not burn easily, nor can it damage when exposed to natural calamities easily, such as floods and cyclones. So if you live in a place or want to build structures where cyclones frequently occur, you should consider using precast concrete as the building material for houses, buildings, bridges, and more.
Variety of Design Options
You will like how precast concrete is not just durable but also offers a variety of design options for aesthetic purposes. Precast concrete has flexible designs, colors, shapes, and textures available for you to choose that fit the theme you want to achieve for your building.
Safe for Everyone to Use
Precast concrete is safe to handle and use, especially for construction workers who put their lives and health at risk. This is especially true when building high-quality structures for many people.
Precast concrete eliminates the need for the use of toxic and dangerous chemicals during the construction phase. Also, the air around precast concrete construction sites is cleaner and safer for more people to breathe since it produces less dust and is dense.
Precast Concrete is the Future of Sustainability
To further modernize the world, additional infrastructure construction will continue. Because of this, switching to more eco-friendly materials like precast concrete is a game-changer for the world's future.
Also see:
Reference: