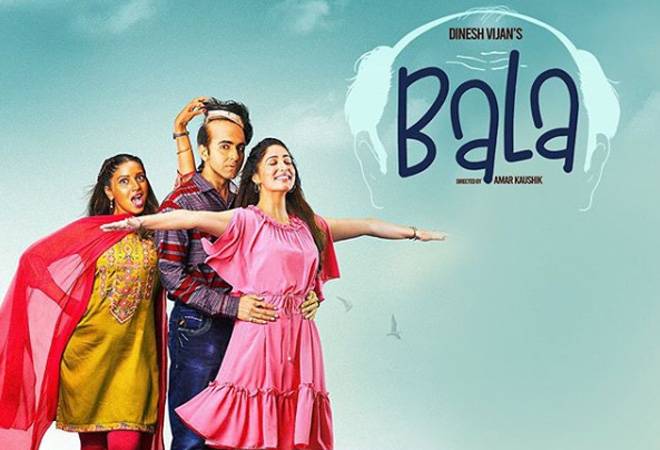 Bala movie star casts are Ayushmann Khurrana, Yami Gautam, and Bhumi Pednekar. If you missed watching this movie, then don't worry. Now, you can watch the Bala movie on Hotstar.
Bala (Ayushmann Khurrana) is a story of a 25-year-old young man. He is suffering from hair loss problems. To hide this problem, Bala used a wig in the movie. After that, he also got his life partner Pari (Yami Gautam). In the film, Yami has played the role of a Lucknow based TikTok star. But, Bala's childhood friend Latika (Bhumi Pednekar) came in between them. And tell all the reality of Bala to Pari.
The film is based on body shaming. And also the most important question "What society will think"? It also talks about the stereotype thinking.
This unique concept of the film is showed under the guidance of Director Amar Kaushik.
The movie got massive success in the box office. The audience loves the performance of Ayushmann Khurrana. Now, who missed this movie or who wants to watch it again, they can see it on Hotstar.
Now Bala has released digitally also on Hotstar on 17th January 2020. You can watch it online and also download it in full HD. It is available for the VIP users only.
Ayushmann Khurrana is known for his versatile performance in movies. He never let down the expectations of his fans.
Ayushmann is famous for his unique script selections. His films are hit one after the other.
After the success of the box office, we are expecting to get the same response on digital release also.
Critics also gave an excellent response to Ayushmann Khurrana's movie Bala. Times Now critic gives 4/5 ratings to Bala. They said the movie is a full entertainment movie, also talked about the narration, performances. The critics most liked the dialogues of the film.