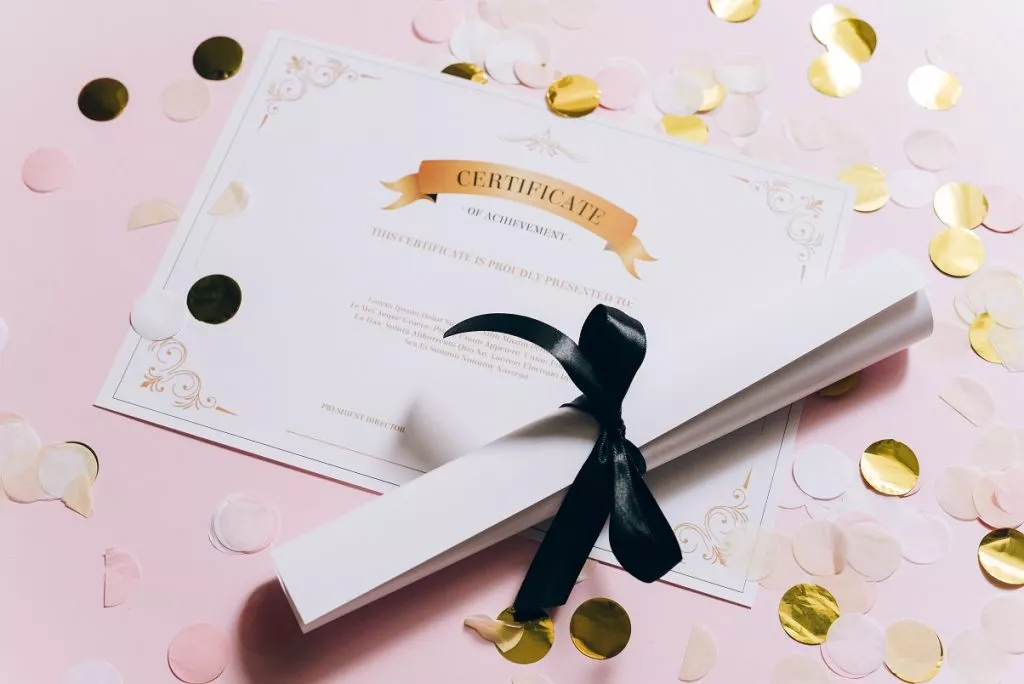 Many people in today's economy find it difficult to find a stable career, especially one that allows them to travel and live abroad. Fortunately, there is a growing demand for English teachers all over the world, and obtaining a TEFL Certification is a great way to tap into this opportunity. Teaching English abroad provides a unique opportunity to experience different cultures, meet lots of new people, and gain invaluable teaching and language skills. With the right qualifications, you can work in countries like China, Japan, South Korea, or Thailand for pay that is usually enough to cover your living expenses. Even better, you'll have free time to explore the local culture and travel to other countries.
The road to becoming an international TEFL teacher starts with enrolling in a TEFL course. This usually involves taking an online or classroom-based program that covers topics like lesson planning, grammar and pronunciation, language acquisition, teaching methodology, and more. After completing the course, you'll need to decide on a country to teach in. Aside from the obvious benefit of allowing you to teach English to students all over the world, the benefits of getting TEFL certified go far beyond the classroom.
1. Better Job Opportunities
One of the most significant benefits of obtaining a TEFL certification is the opportunity for better job opportunities. Most international schools, universities, and language institutes require their teachers to hold a TEFL certification, meaning that holding one gives you a competitive edge over other applicants. Moreover, with the rising global demand for English language teachers, you will have an easier time finding a job that offers competitive salary, accommodations, airfare, and other perks.
2. Personal and Professional Growth
Becoming TEFL certified is really a fantastic way to develop your personal and professional skills. When you teach abroad, you are immediately immersed in a new culture and have the opportunity to interact with people of different backgrounds. This helps to develop your cultural competency skills, improve communication skills and even learn a new language. Teaching abroad can have a profound impact on your personal and professional growth and will stay with you long after you've left the classroom.
3. Opportunity to Travel
TEFL certified teachers have the chance to travel the world while also earning a living. Teaching English abroad is an excellent way to explore new countries and cultures and gain a deeper understanding of the world. Your job, as an English teacher, provides you a perfect opportunity to take a break and explore the region during your free time. Imagine experiencing once in a lifetime cultural events such as running with the bulls in Pamplona, la Tomatina festival in Valencia or exploring scenic Bali beaches on your day off.
4. Broaden Your Network
After completing your TEFL certification, you will be part of a large community of English language teachers from all over the world. You have an opportunity to build a vast network of friends and colleagues, an essential tool in future career opportunities. Sharing your experience, knowledge, and stories with fellow TEFL teachers brings so much joy and helps to foster lifelong connections.
5. Positive Impact on People's Lives
There is true satisfaction in teaching, especially when you know that your work is making a positive difference in someone's life. As a TEFL-certified teacher, you become a catalyst for change, helping to empower individuals to overcome language barriers so they can succeed in life. There is nothing better than knowing that you are directly contributing to the success of someone's future.
The best part of being a TEFL-certified teacher is the flexibility and ability to teach anywhere in the world. Whether it's an online or classroom setting, you can choose your own adventure and take on teaching opportunities in exciting countries and cities around the globe. You will be able to experience different cultures while also making a difference in the lives of your students.
Teaching English as a foreign language also provides you with financial stability and the opportunity to make a comfortable income while working remotely or abroad. This job is indeed rewarding, both financially and emotionally. It's an excellent way to build upon your skillset and gain valuable work experience in international education.
Getting TEFL certified is undoubtedly life-changing. Whether you're looking to embark on a new career path or simply want to gain personal and professional growth, teaching English abroad opens up a world of opportunities. The benefits of obtaining a TEFL certification are numerous and go far beyond your ability to teach in the classroom. You can travel the world, make lifelong connections, and impact the lives of people you touch each day. So, if you're ready to make a positive change, getting TEFL certified is a great first step.
Not only will obtaining a TEFL certification give you the opportunity to teach in a variety of settings, but you'll also gain valuable knowledge and experience that will benefit you for the rest of your life. Through TEFL training courses, you'll learn about different methodologies and teaching styles, as well as how to create engaging lessons and activities. You'll also discover ways to effectively manage classrooms of all sizes and build positive relationships with your students. Moreover, you'll be well-equipped to adapt to any situation that may arise within the classroom or outside of it. All in all, TEFL certification is a great way to acquire new skills that will help you succeed both professionally and personally.
To sum it up, obtaining a TEFL certification is an invaluable choice that will open a world of possibilities. With the right training and support, you'll gain the skills necessary to teach English abroad confidently and effectively. Plus, once certified, you can take advantage of numerous job opportunities in a variety of settings around the world. So, if you're ready to make a positive change and embark on an exciting adventure, start your journey with TEFL certification today!