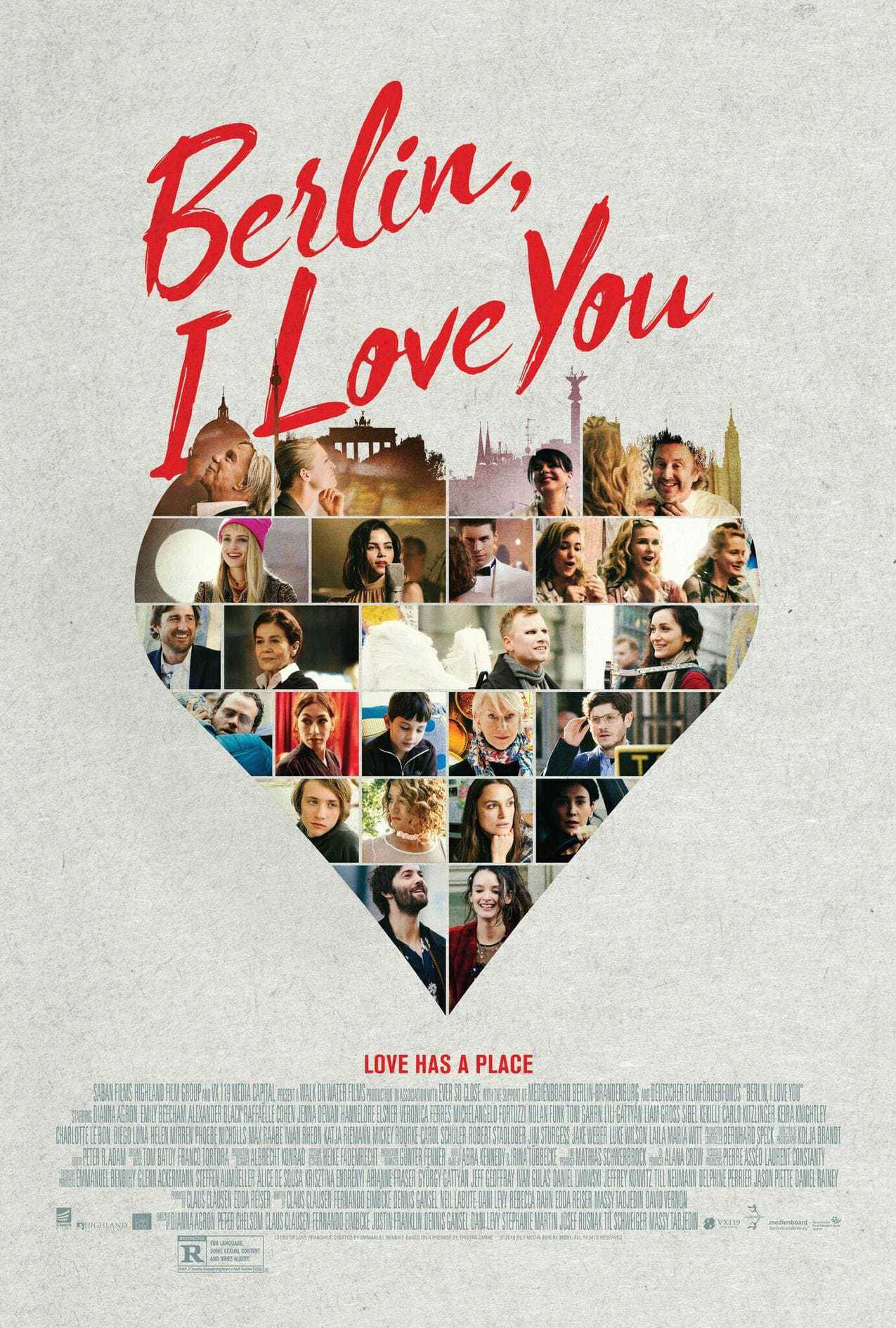 Berlin I Love You, was released on February 8, 2019, which is a collection of romance and drama. The starring included Keira Knightley as Jane and Helen Mirren as Margaret as the lead roles along with Jim Sturgess, Mickey Rourke, and Diego Luna. It is the latest edition of the "Cities Of Love" created and produced by Emmanuel Benbihy. A trailer shared by Dianna Agron, who played in a segment of the movie, revealed the involvement of Charlotte Le Bon, Iwan Rheon, and Luke Wilson.
Berlin I Love You was directed by Peter Chelsom, Dianna Agron, Fernando, Eimbcke, Justin Franklin, Dennis Gansel, Josef Rusnak, Til Schweiger, Massy Tadjedin, and Gabriela Tscherniak. The film is produced by Edda Reiser, Claus Clausse, and Josef Steinberger and was distributed by Saban Films and the U.S production.
Berlin I Love You Plot
A considerable array of talent has been gathered for this edition that features ten stories of love with redemption, compassion, and acceptance set against the vivid backdrop of Berlin. Most of this movie, which is almost entirely in English, is taken up with a deaf-tone way of life.
The movie tried to show love and compassion between two people but failed to do so due to its story(s). When we navigate from one story to another, we feel a little awkward as the narration is not up to the mark. We even think distressed, taking "Berlin" as the love location for the film. Berlin doesn't seem to fit for romance as "Paris" fits perfectly for a romantic destination. Nevertheless, all the stories together don't exactly show "Love" (it was the concept of the film).
The film is rated low by the critics and other movie rating websites. IMDB has given 4.5/10, whereas Rotten Tomatoes gave an 11% rating to the film. One more rating site Metacritic has given 34% rating for Berlin I Love You.
The movie is currently streaming on Amazon Prime Video. If you want to watch it and make your opinion on the film, log on to Amazon Prime Video account, and you will be able to watch it on your devices.
Below we have attached the trailer of the film. Else you can also click here to watch the trailer.
You can click the link below to watch the film on Amazon Prime Video website or application.