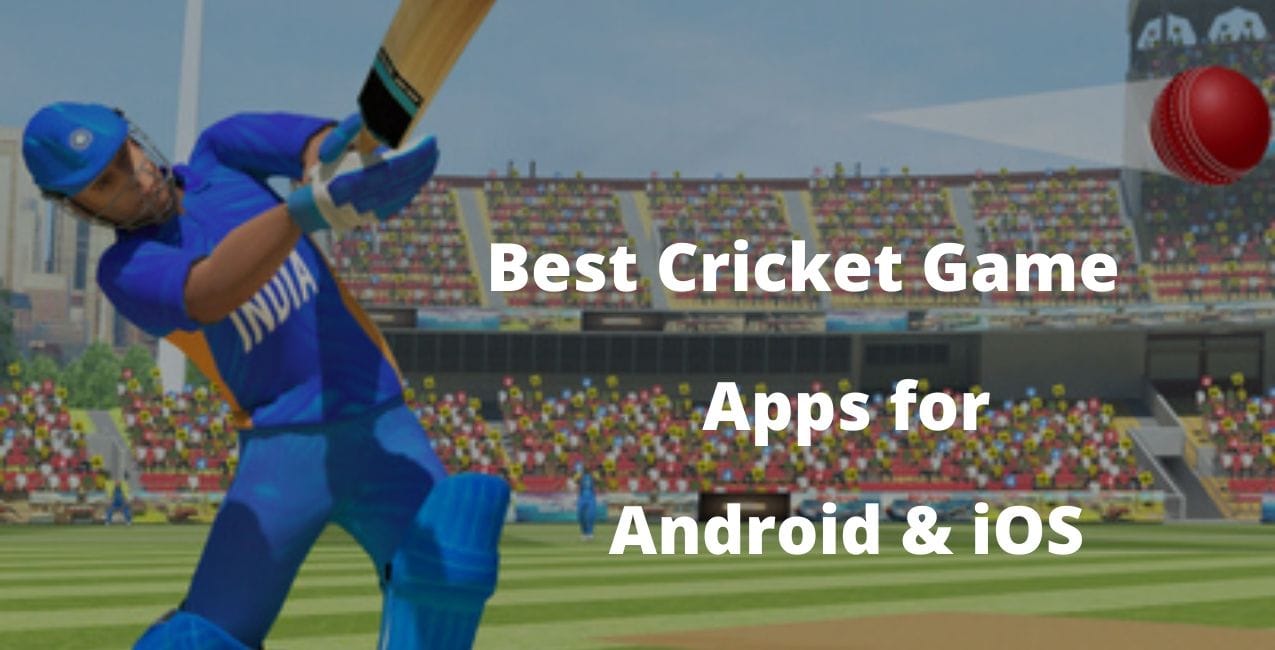 Cricket is one of the most preferred games in many countries, especially in India. Although Kabaddi is the National game of India, Cricket is considered a religion by most of the Indians, and that is the craze for Cricket in India. It is not an exaggeration to say that most of our childhood was spent playing Cricket. With our age, the zest for the game also increased, but many of us can't continue playing Cricket the way we played in our childhood.
So, now in this digital world, many game developers came up with developing Cricket games for our smartphones. And, here in this article, we provide you 10 best cricket apps to quench the thirst of Cricket for all of you.
Of course, there are a vast number of cricket game apps for Android and iOS, but from that, very few are actually worth downloading, and here we have listed down those worth downloading apps.
Best Cricket Games for Android & iOS:
world cricket championship 2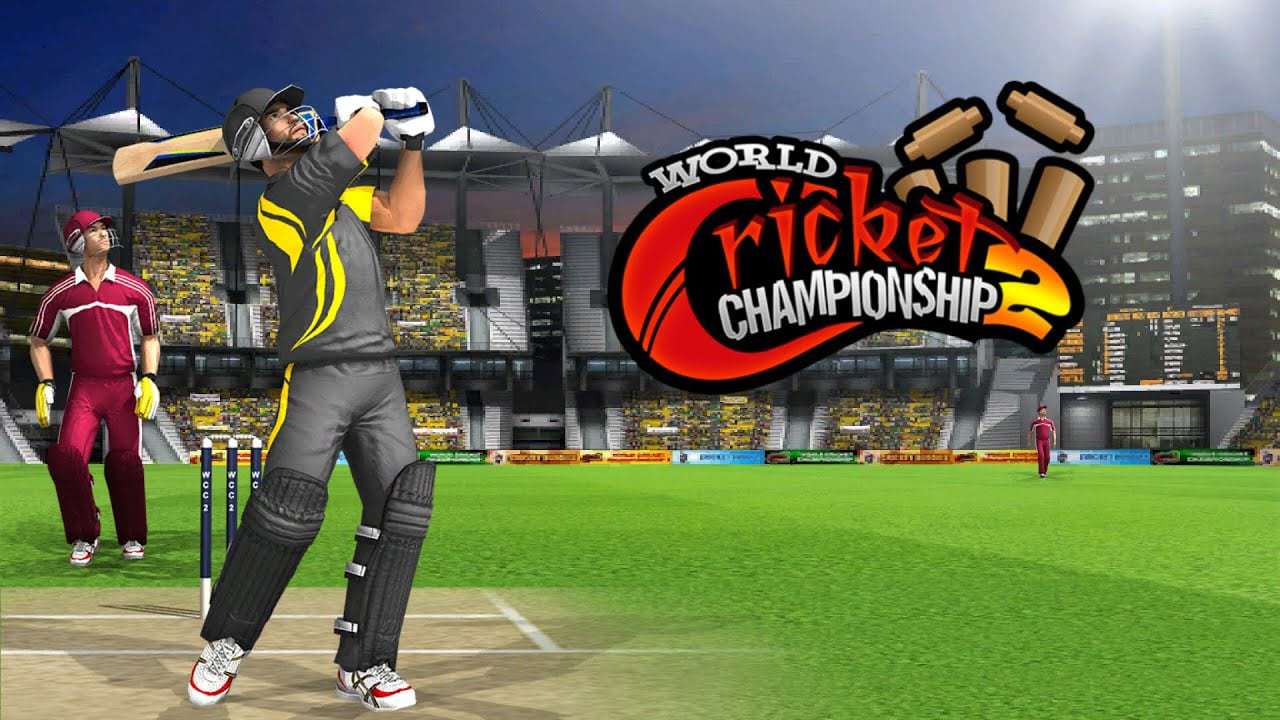 WCC 2 is one of the most dynamic and best graphic cricket game for your phone. You can play Cricket in eleven tournaments between 18 different international teams, ten domestic teams across 42 world-class stadiums, and with your favorite national team. It is the top-grossing games on Google Play Store India. World cricket champion 2 is published by Nextwave Multimedia, which was recently acquired by Nazar Games. The game offers a real feel while playing the game and, of course, with all the exciting features.
WCC 2 is free to download from Google Play Store and offers in-app purchases else, click the below link to get the game
Android version
iOS version
Real Cricket 20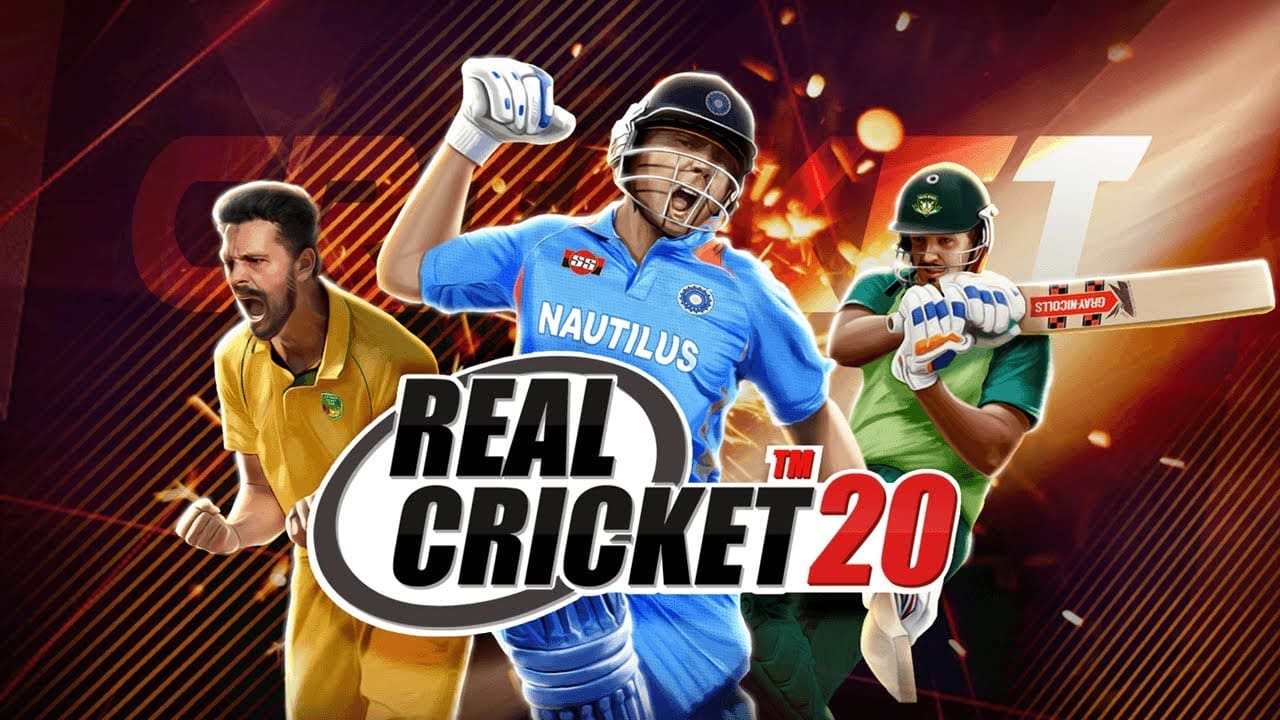 This game is considered as one complete game of Cricket. RC 20 was updated from RC 19, and it retains all the features which the previous version had like customizing your team and selecting where you want to bowl, etc. The update includes many other features such as the test match, super over, world cup, quiz, and so on. Now with the latest update, the players can play the same shots differently, making it look more realistic. Each batsman is divided into one of the four categories: Balanced, Defensive, Brute, and Radical.
RC 20 is among the best cricket games under 50 MB for iOS and Android. Download it from the respective stores or click below
Android version
iOS version
Sachin saga cricket champions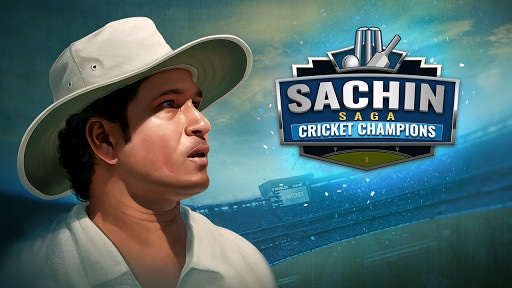 Sachin Saga Cricket Champions game takes you to the cricketing journey via Sachin Tendulkar. The game starts with a young 16-year-old Sachin Tendulkar and lives through his glorious cricketing career of 24 years. In this game, users get to choose between Test, T20, One-days, World Cup, and Premier Leagues as per their interests. The game is developed by JetSynthesys Inc and is available for free in Google Play Store but contains in-app purchases.
The game's subscribers will also be able to create their dream cricket team by collecting more than 350 real cricket cards.
Android version
iOS version
Smash Cricket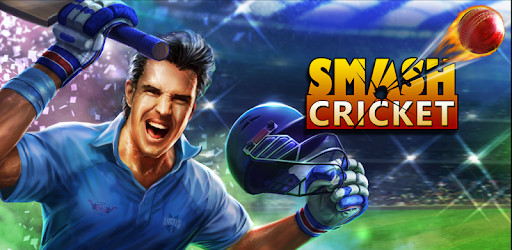 Smash Cricket is one of the best T-20 format games you will ever find. Here you have to score maximum runs from an already set number of overs. At the same time, you have to protect your wicket. You could tap to the right/ left side by looking carefully at the ball movement. You can play the game in online war mode, where you have to play this game with any of your friends in live online matches.
Here you also have six different modes, which include modes like Friendly Mode, Challenge Mode, and World Cup, Super Series. Other than this, features like level up and player upgrades have also been provided in the game.
Experience the game on your device from the link below
Android version
World Cricket Championship Lt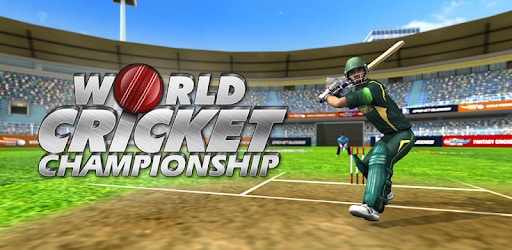 This game brings all the world cricket tournaments onto your device but doesn't take up much space on your device. It includes World Cricket Championship, Super Fantasy Cricket League, and World Premier League. Although it is a lite mode game, you never feel like the game is actually a compressed version. It comes with high-quality graphics that give you the real feel, and professional commentary makes the experience even better. You can play with the AI team on the app. If you want to play with friends, you can challenge them to a better score for the play.
Get it from the respective stores or click the below link:
Android version
iOS version
World of Cricket: World Cup 2019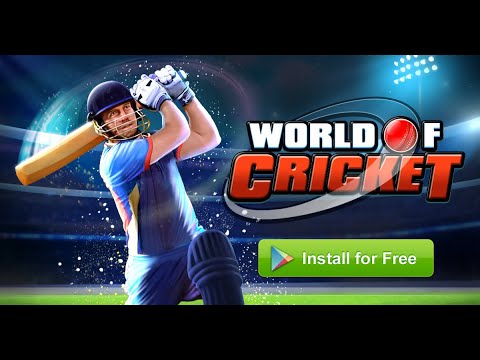 World of Cricket is one game with which you tend to forget your own world and actually believe to be in the world of Cricket for some time. This is due to some of the best graphics and gameplay modes that are incorporated in the game. You can find innumerous shots to play, and different modes in the game make you feel the tense of the game.
You can play the game with your friends in multiplayer PVP mode, and also local multiplayer mode. To experience Cricket with some of the best graphics, just go for the game.
Get it on your device from the links below.
Android version
World T20 Cricket Champs 2019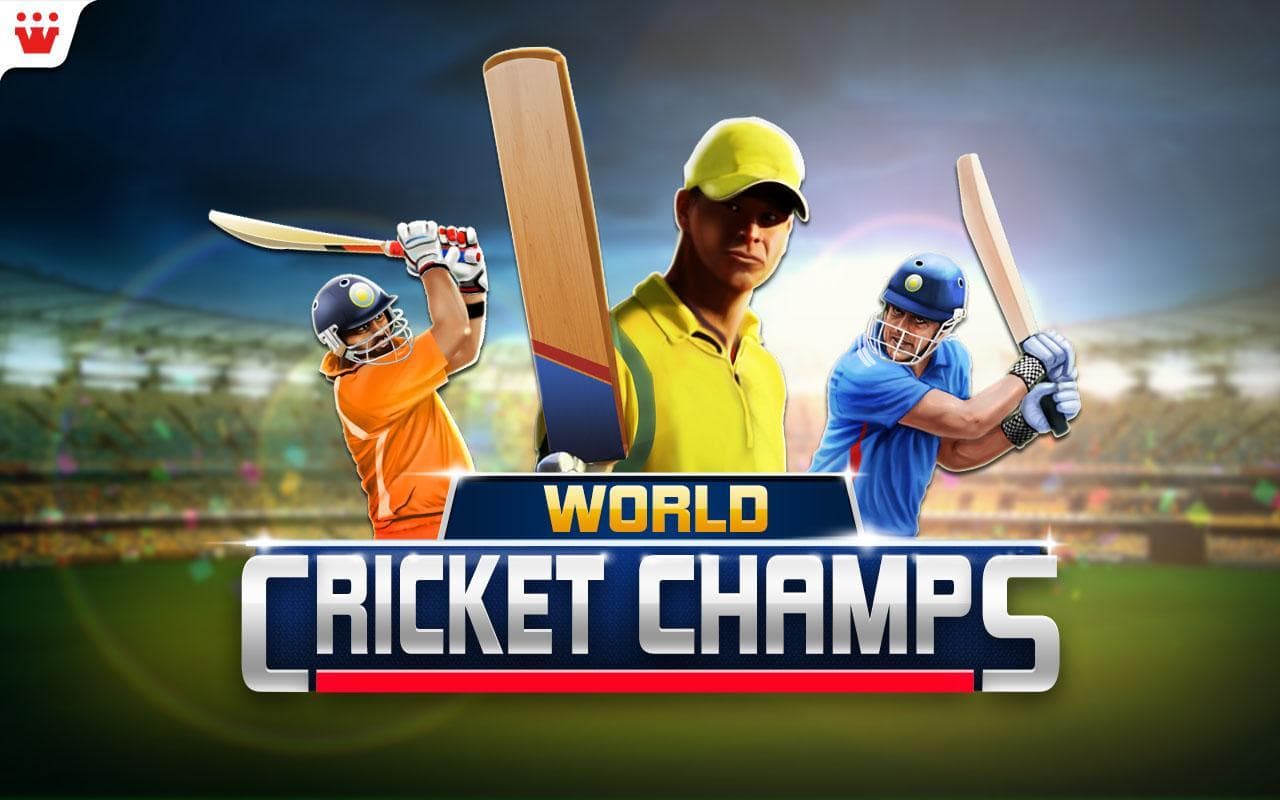 Want to have some fun playing T-20 format cricket and win the cup? this is your pick. World T20 Cricket Champs, gives you most of the T-20 cricket satisfaction with its impressive graphics and massive game modes. The game offers you 5 game modes viz. Challenges Mode, Tournament, Test Match, Quick Match, and Net Practice. Just test your skills in the game with a number of shots and enjoy the game to the fullest.
The app offers in-app purchases but is available for free download from both the stores.
Get the game from the below links
Android version
iOS version
Stick Cricket 2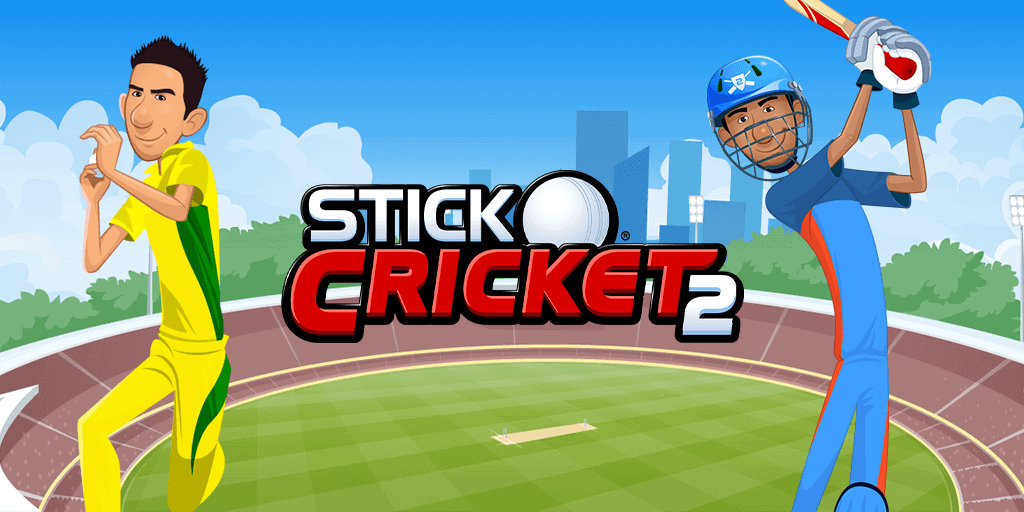 In the world of Cricket, the game developers have brought us many types of games, and Stick Cricket is one of them. However, most of us do not show interest in playing stick cricket. But, if you wanna try something new but not classic Cricket, then Stick Cricket 2 is the best pic for you.
Once you start playing the game, I bet you will never want to leave the game. That much is the addiction level of the game.
In terms of gameplay, it seems easy to play the game, but to gain mastery, it needs a lot of effort. Just try the game and let us know how you feel about the game in the comments section below. The game is available on the respective stores else, and you can also get it from the links given below.
Android version
iOS version
Big Bash Cricket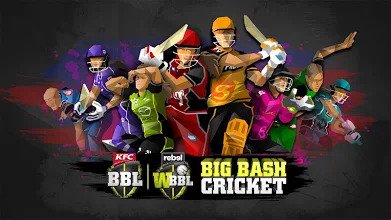 The game lets you choose to wither BBL or WBBL to play the game. You can play the authentic shots as per your favorite player chosen by you. Improved player likeliness, Intuitive controls, and Realistic animations are a big plus to the game. The newly updated game features cool graphics and smooth gameplay. You can play with your friends on 1V1 mode multiplayer mode or local multiplayer mode.
The game is free to download and also offers in-app purchases. download the game and enjoy it on your palms. Click the link below to get it on your device.
Android version
iOS version
Epic Cricket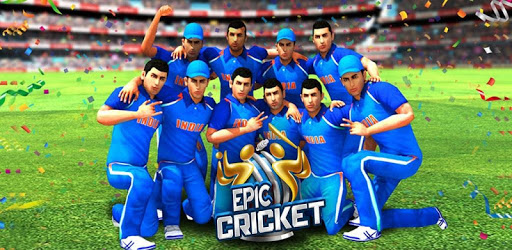 We have a cricket game with decent HD quality visuals and an option to play your favorite format in both T-20 and the ODI formats. It is custom made for the Indian audience, which is evident from its Hindi commentary. Apart from this, you can also experience modern batting and bowling procedure like helicopter shots, googly, reverse sweep, etc.
The reason for its lower position could be attributed to ads and lack of some gameplay features found in our top picks. But, the game is quite cool to give you a better experience.
Download the game from the below links on your devices
Android version
What are you waiting for? Grab your device and get your favorite game and play it so as to quench your thirst for playing Cricket after a long time, but of course not on the ground but in your palms.
You can download all the games mentioned above from either the iOS Store or Google Play Store.