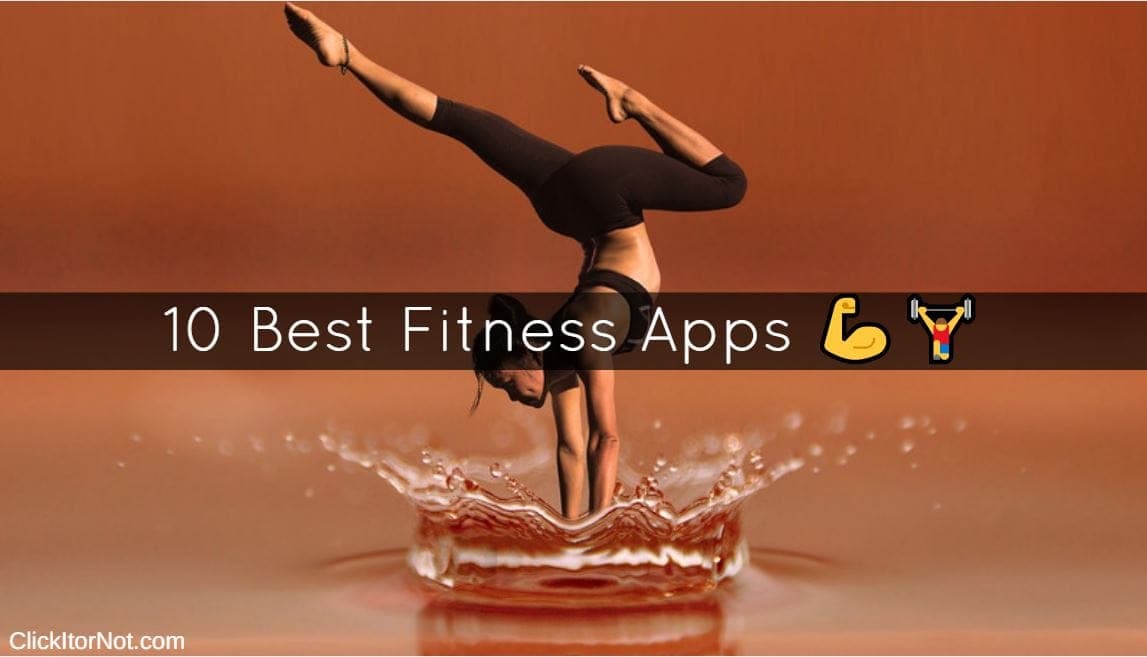 Best Fitness Apps Leading healthy and happy life is the most important thing for any individual. But amidst the busy schedule and all the hustle of life, it has become a difficult task to keep a track on the fitness. On the other hand smartphones and devices have become an intrinsic part of almost everyone's life. And it has nearly become a norm in everyone's life to spend some time on social media. Now bridging this gap between lack of time for fitness and the excess reliance on smartphones has been encashed by few agencies and corporations who have come up fitness apps. So the Android users can now use these apps to make the best of their Android devices. If you are a user who is looking to follow and maintain a fitness regime and lead a healthy lifestyle, you are at the right place. In this article, we have enlisted the ten best fitness apps for Android users so as to get you started towards a healthy living.
10 Best Fitness Apps for Android and iOS
Fitivity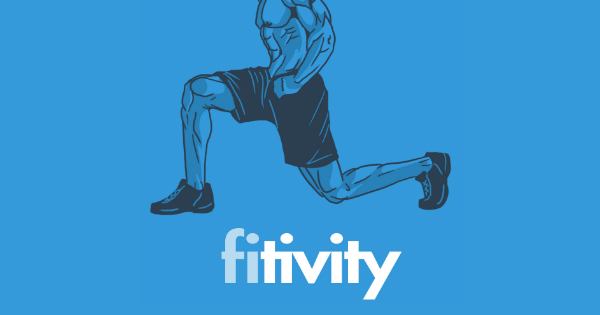 First, in our list of Best Fitness Apps for Android is the Fitvity app. Fitivity is one of the best available apps in the market. It provides weeks of customized training and has fun and creative workouts. Additionally, they have Fitivity BEATS! Beats is a highly engaging exercise experience that has a mix of DJ's and extremely inspiring trainers to push you to workout.
Few of its unique features include:
The app provides audio guidance of a personal digital trainer.
The workouts are designed and custom made differently for each week.Every workout is attached to an HD instructional videos to preview & make you learn training techniques easily and correctly.
It is available both online and offline.
---
JEFIT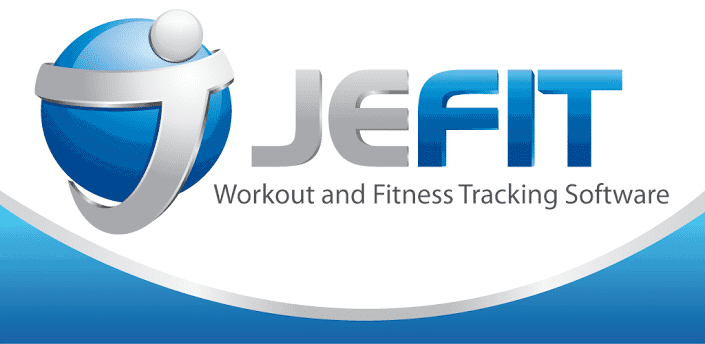 This app is an exercise workout tracker that comes with comprehensive gym plans along with detailed exercise guide through HD videos. It has the programs categorised for beginners and advanced level users.
Few of it's top features include:
It is built with Intuitive Tools like – Rest Timer, Supersets, Interval Timers, Body Measurements Log, Notes, Schedule Planner, Notes.
Provides customised training programs based on themes.
In order to keep the user motivated it has programs like monthly fitness challenges with cash prizes. It even allows you to compare your workout regime with your fellow gym partner's to be competitive.
In JEFIT's custom journal you can set goals and work towards them with consistency.
---
NTC (Nike Training Club)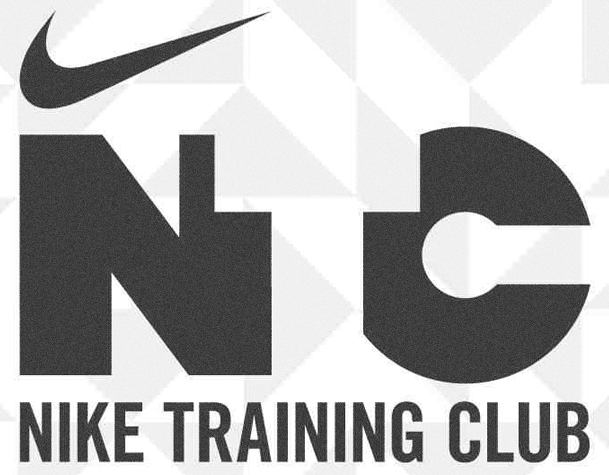 This app does not even need an introduction it's pretty clear that it's an app from Nike; one of the popular retailer into making fitness products. It is an ultimate personal trainer for fitness. It has comprehensive plans that comes with customisation. It provides workouts that are perfect to do anywhere and at anytime. It has a feature 'Picks for you' where customised recommendations are provided on a daily basis. Besides, to keep one going and stick to the fitness plans it has a section where expert tips from top trainers and top athletes are made available.
---
HealthifyMe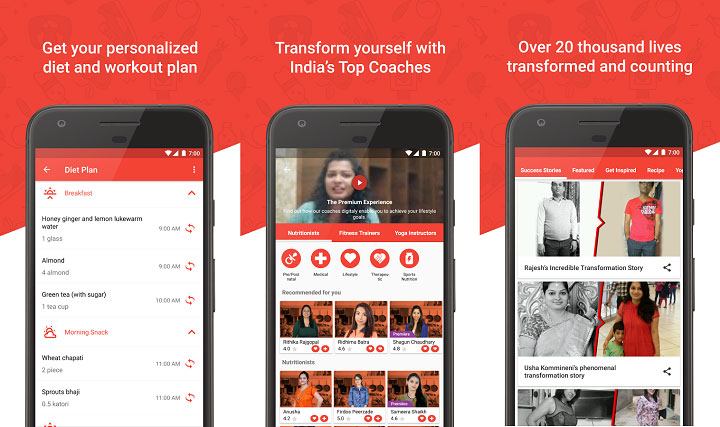 This app besides providing tailor-made meal plans and exercises have relaxing soul searching yoga exercises. Yoga, as is popular for evoking inner self besides transforming your physical body, is one of the best forms of workout. It has a continuous monitoring mechanism associated with tips and feedback from experts in the fitness industry. This app is available to integrate with various fitness devices available in the market. So, this was one of the best Fitness app for Android mobiles.
Strava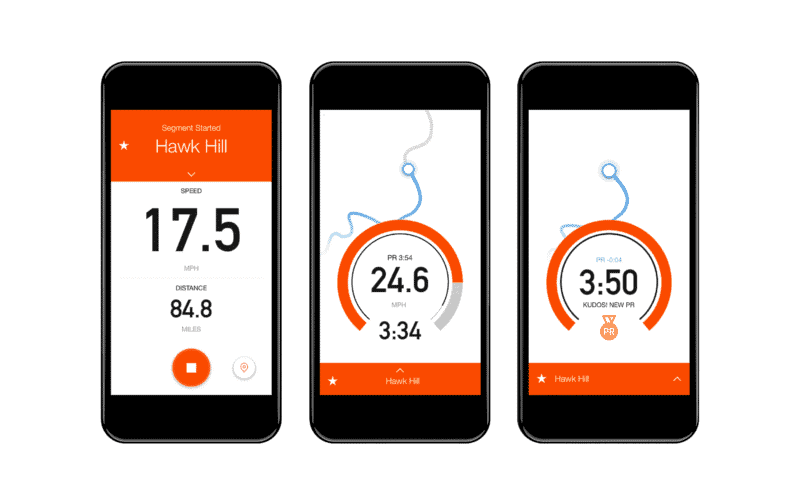 Strava is an app that tracks swimming and cycling besides running. It stores the data of your physical activity to give regular analytical reports on the same. On the Strava feed, you can share your milestones of your physical activities with your friends and fellow workout partners to keep you motivated and to inspire others. On the feed, you can also share your bike route so that your friends also can take the same route. This feature is considered best while having races or competitions. So, Strava was one of the 10 Best Fitness Apps for Android.
---
Also Check: Android Wear 2.0 for Asus Zenwatch 3
Runkeeper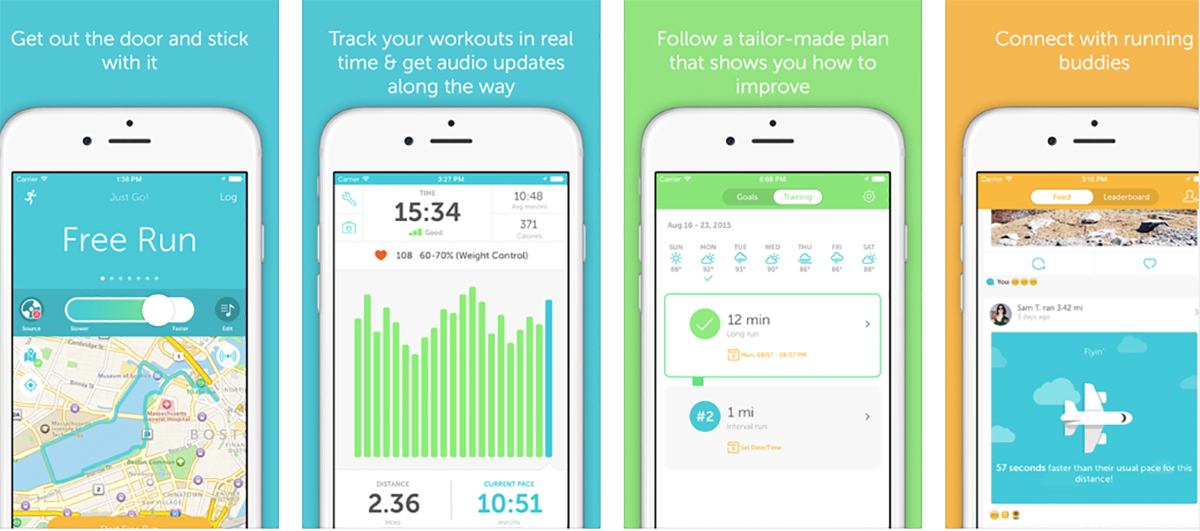 Most of us know that running is the best cardio and is the greatest exercise one can and should incorporate in their life. This Runkeeper app is tailor-made to be there with you in every step and keep you motivated to go ahead. The app keeps a track of nearly every physical activity like walk, jog, run and so on. You can also set reminders so that you do not skip any activity. It has entered into the partnership with fitness devices like Fitbit, MyFitnessPal and more. It can also be connected to the Bluetooth.
---
Noom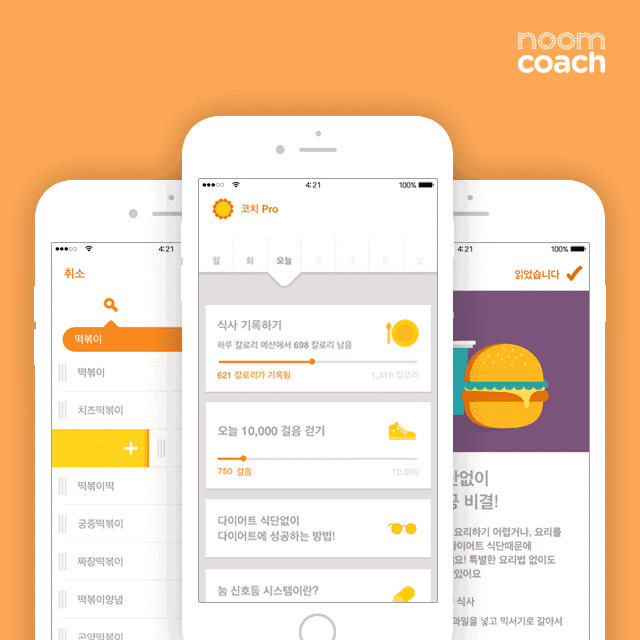 Noom uses a proven psychology-based approach to trick ones body to adopt healthy habits quickly and efficiently. It helps in mastering one's environment by triggering thoughts and help you overcome any obstacle in adopting a fit lifestyle. Besides providing plans it gives feedback from fitness experts. It has an interactive content to keep you engaged. It has custom meals and workout plans as it understands that a healthy diet and workout go hand in hand.
---
Calorie Counter- MyFitnessPal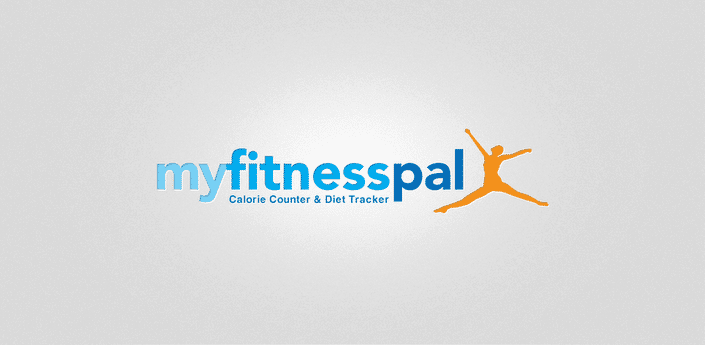 Now, in our list of Best Fitness Apps for Android we have the Calorie Counter App. Being fit comes with having the right amount of calories and burning the right amount. Calorie Counter acts as your personal assistant to keep a track of all calories you intake and make meal plans accordingly. This app also provides the wide range of healthy recipes with high nutritional value. It suggests you how to make healthy choices in food. Most importantly it also tracks your water intake. Moreover, it allows the user to connect it with other workout apps so as to have life guided by fitness.
---
Also Check 3 Best Spy Apps for Android Mobiles
Sleepbot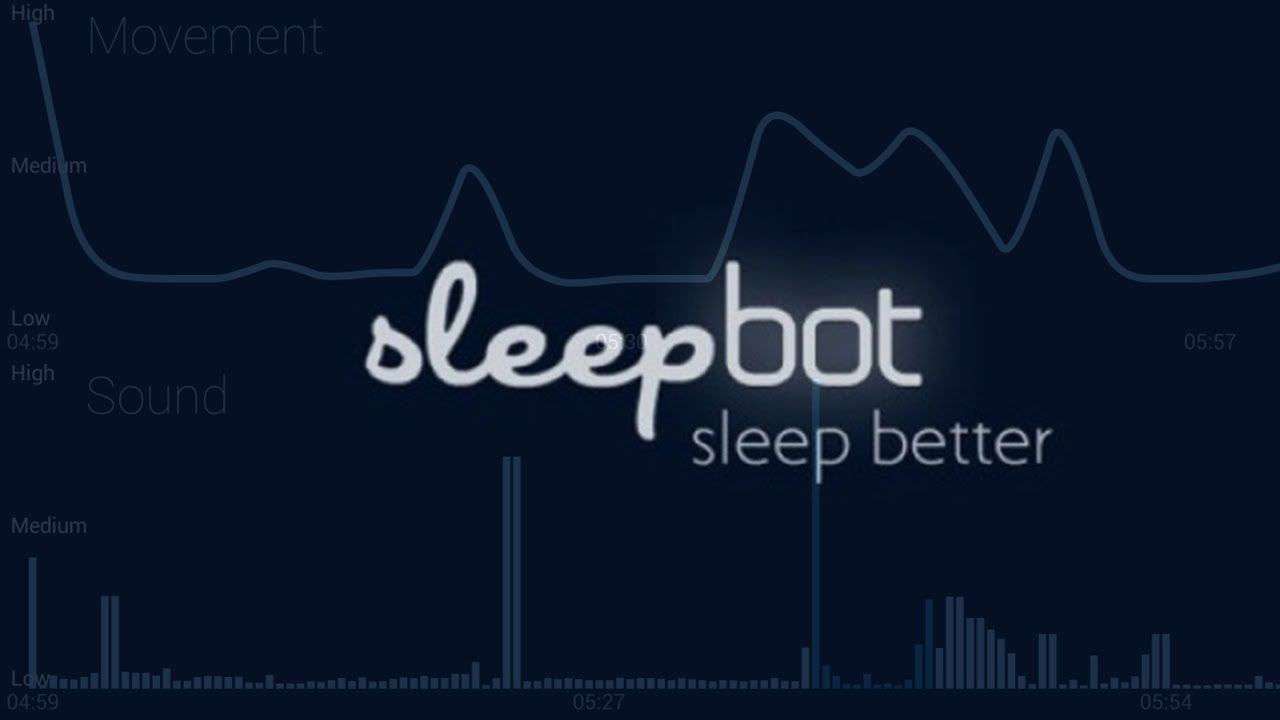 In today's time because of smartphones and work structures having a perfect sleep schedule has become a task. One who is into fitness and biology might understand how crucial it is for fitness to have good sleep. Sleepbot besides tracking sleep movements suggests quick solutions to fall asleep or to stay awake. It gives out reminders regarding time to sleep and makes reports based on the analysis of your sleep cycles.
---
30 Day Fitness Challenge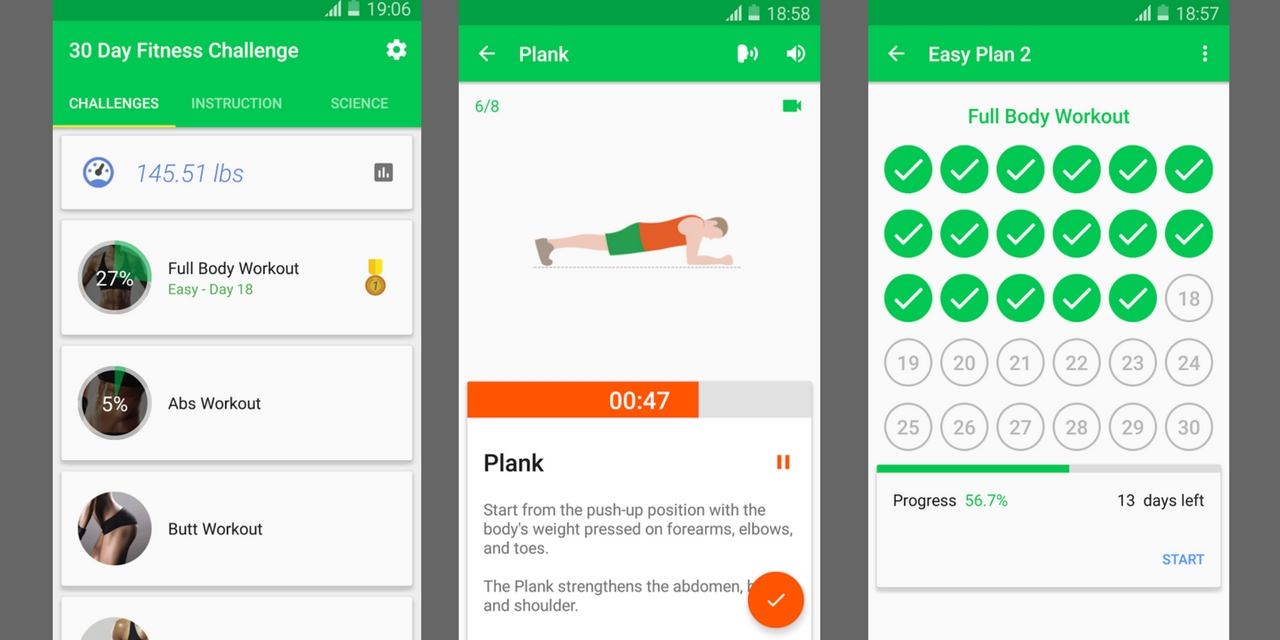 This app is personalized to accommodate any type of user as the workouts it provides can be performed about anywhere and at any time. Moreover, they are simple exercises with the most efficient output. All it requires is just some time from your schedule every day and the results are guaranteed. It has challenges ranging from beginners to advanced.
So, these were the top 10 Best Fitness Apps for Android. Now that you are well acquainted with the 10 best fitness apps do not waste any of your time. Go download the apps that suit your interest best and start living a healthy life using your Android devices.