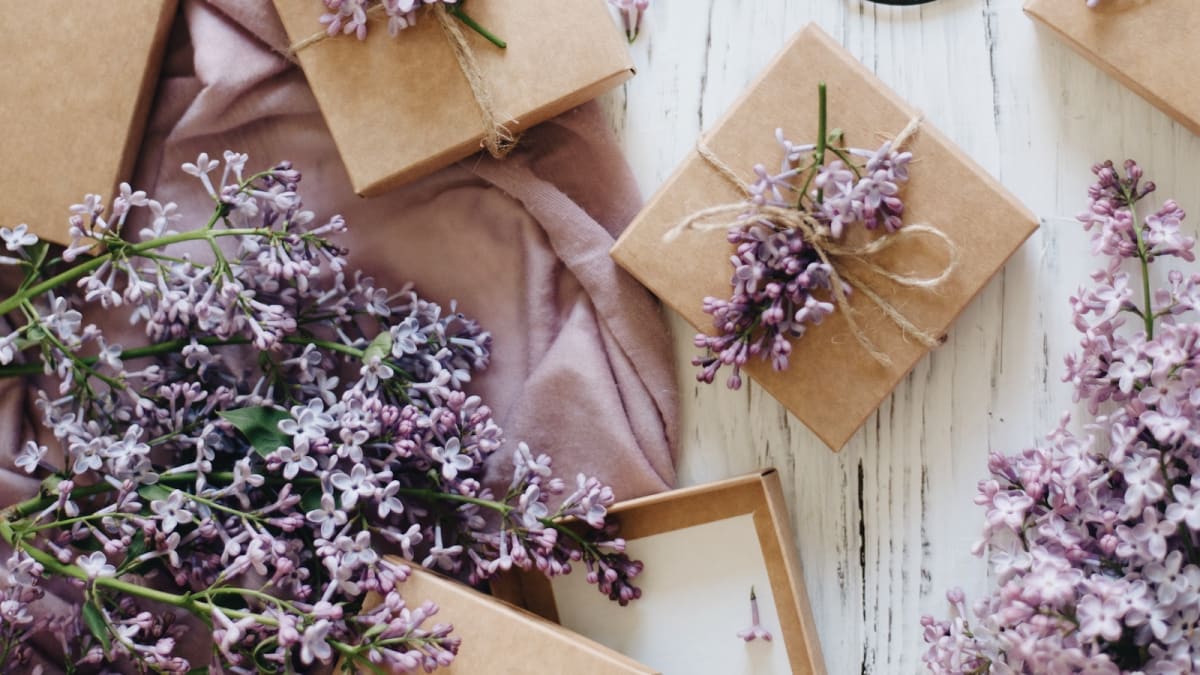 Birthdays are days filled with joy and fun and creating priceless memories. Giving someone a nice present on their birthday is one of the most important parts of the celebration.
But navigating the birthday gift-giving world may occasionally be challenging. How do you ensure your gift is accepted and that you represent this momentous event in the best possible way? In this article, you'll learn the proper way to give birthday gifts, which will help you master the art of gift-giving.
Do's and Don'ts of Giving Birthday Gifts
When giving birthday gifts, certain unwritten rules and etiquette can help you make the right choices. Below are some do's and don'ts to ensure your gift-giving is always on point:
1. Don't Ask What They Want
One of the most common blunders in birthday gift-giving is simply asking the birthday person what they want. While it may seem easy, it can often lead to a lack of surprise and a less meaningful gift.
Instead, put some thought into their interests, hobbies, and preferences. Consider their personality and what would genuinely bring a smile to their face. This extra effort can go a long way in showing your thoughtfulness.
2. Always Personalize Your Gifts
Giving generic gifts might save time, but it often lacks the personal touch that makes a gift memorable. Avoid generic presents like scented candles or generic mugs.
Personalize your gifts to reflect the recipient's uniqueness. Consider customized items or gifts that showcase your knowledge of their interests. You can buy a book from their favorite author or a hobby-related accessory. You can also put personalised birthday cards with a heartfelt message to top off the gift.
3. Opt For Gift Cards or Money
A well-thought-out gift card or cash can be a great option if you're unsure about their preferences. Pair it with a handwritten note to show your consideration. But tread very lightly, as giving cash or gift cards without thought is not always a good idea. It can come across as impersonal if not done right.
4. Consider Your Relationship Dynamics
Not all your relationships (personal or otherwise) are the same. So, one-size-fits-all gifts won't cut it. Don't assume what works for a close friend will work for a coworker.
Tailor your gift to the nature of your relationship. For close friends and family, personal and sentimental gifts are often appreciated. Also, for professional relationships, choose something appropriate and respectful.
5. Always Set a Budget
Overspending can be just as awkward as underwhelming with a cheap gift. Not setting a budget can lead to unnecessary stress. Determine a reasonable budget for the gift, considering your financial situation and relationship with the recipient. It's not the price tag, but the thought itself is what matters.
6. Put a Gift Receipt
Assuming the recipient will love your gift without giving them the option to exchange it can be risky. That's why you always include a gift receipt with your present. This shows that you care about their preferences and understand that sometimes tastes vary.
7. Consider Intangible
Gifts don't always have to be physical. Avoid limiting yourself to material items. Consider experiences or acts of kindness as gifts. A streaming subscription, a heartfelt letter, or helping them with something can be just as valuable as a tangible present.
8. Choose from the Wish List or Gift Registry
Ignoring a wish list or gift registry, if available, can lead to unnecessary stress for the recipient. If the birthday person has a wish list or gift registry, use it as a guide. It's a direct way to ensure you give them something they truly desire.
9. Don't Regift
Giving someone a gift that you got but didn't want is known as regifting. It can be seen as thoughtless and insincere. Though regifting is cheaper than buying a gift, you should avoid it whenever possible. Opt for a new, thoughtful gift that reflects your consideration for the recipient.
10. Always Be Culturally Sensitive
If you're giving a gift to someone from a different cultural background, take the time to understand their customs and traditions. This shows respect and thoughtfulness.
Mastering the Art of Thoughtful Giving
Navigating the world of birthday gift etiquette is all about thoughtful consideration. Following these will give the recipient the best impression of you and make them feel truly cherished on their special day. Remember, it's not about the price tag. It's about the thought and care you put into your gift that truly matters.