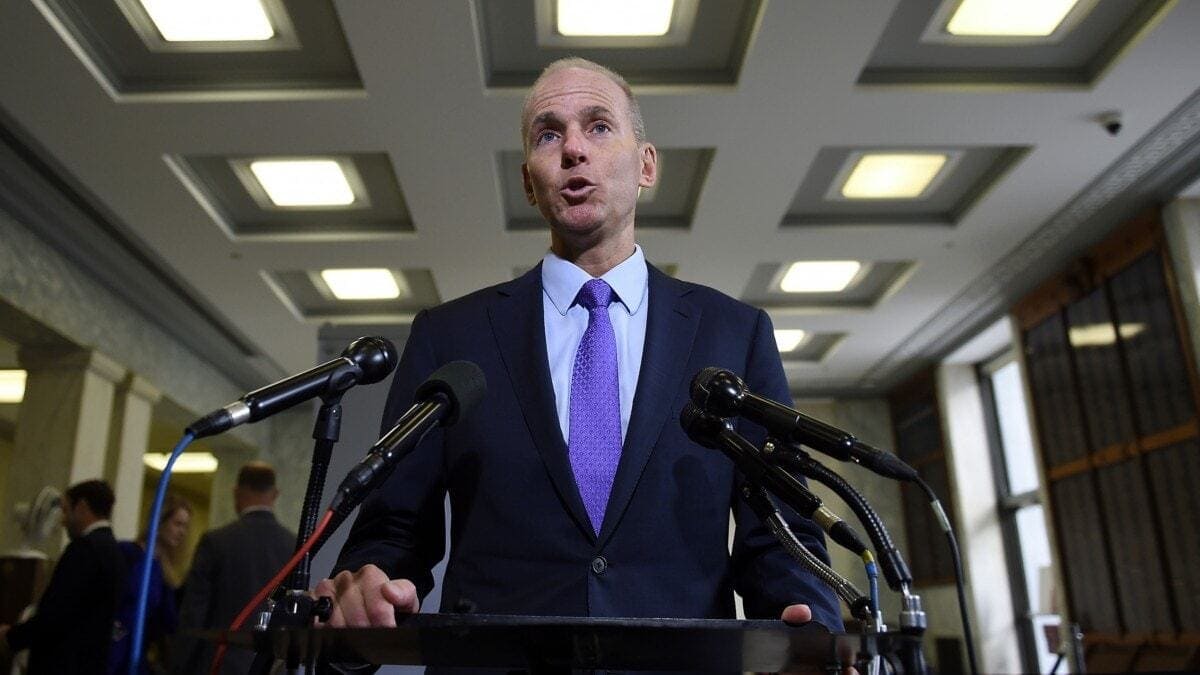 On Monday, Boeing fired its castellated chief executive officer, Dennis Muilenburg. The company took this decision as an attempt to move from a protracted crisis compassing the grounding of its  737 Max after two deadly crashes.
It is over nine months after the Max was grounded, and a week after the halt of production of the aircraft, Boeing has announced board Chairman David Calhoun as chief executive and president. The company says that it needs to rebuild confidence and restore relationships with customers, regulators, and all the other stakeholders.
Boeing took a step of shutting down the production of Max temporarily because of the crisis.
The company's step of firing Dennis Muilenburg was not unexpected as he was removed from the chairman title in October, placing board member Calhoun in that position.
Jim Hall, former National Transportation Safety Board Chief, said AFP, "Muilenburg's removal was long overdue, and Boeing needs to reset the table, put someone in who places safety first."
Previously, Calhoun served as vice chairman of General Electric. There he had a long career with the company soon after graduating from Virginia Tech. Currently, he is also serving as senior managing director of investment banking firm Blackstone Group.
Boeing said in a news release that Muilenburg would immediately leave the company, but Calhoun will not take the post of CEO until January 13, 2020, while he has some existing commitments.
During this period, Chief Financial Officer Greg Smith will serve as interim CEO. Meantime, board member Lawrence W. Kellner will become non-executive chairman of the board effective immediately.
Muilenburg's response to the crisis was very criticizing as the Max grounding has dragged on far longer than initially expected. He also was regarded as tone-deaf, and awkward towards families of the 346 people killed in the plane crashes.
Michael Stumo, whose daughter Samya died in the Ethiopian Airlines crash in March, called Muilenburg's dismiss "a good first step toward reviving Boeing to a company that concentrates on safety and innovation."
Examinations of the two crashes have focused, in particular, on the Maneuvering Characteristics Augmentation System, an automated flight control system.
FAA chief Steve Dickson ripped Dennis Muilenburg in October for not revealing communications from the Boeing pilot that made to raise questions about the MCAS system.
The FAA also has called out the company for its overly-optimistic statements about rebuilding the Max, saying it built the perception Boeing was trying "to force FAA into taking quick action."