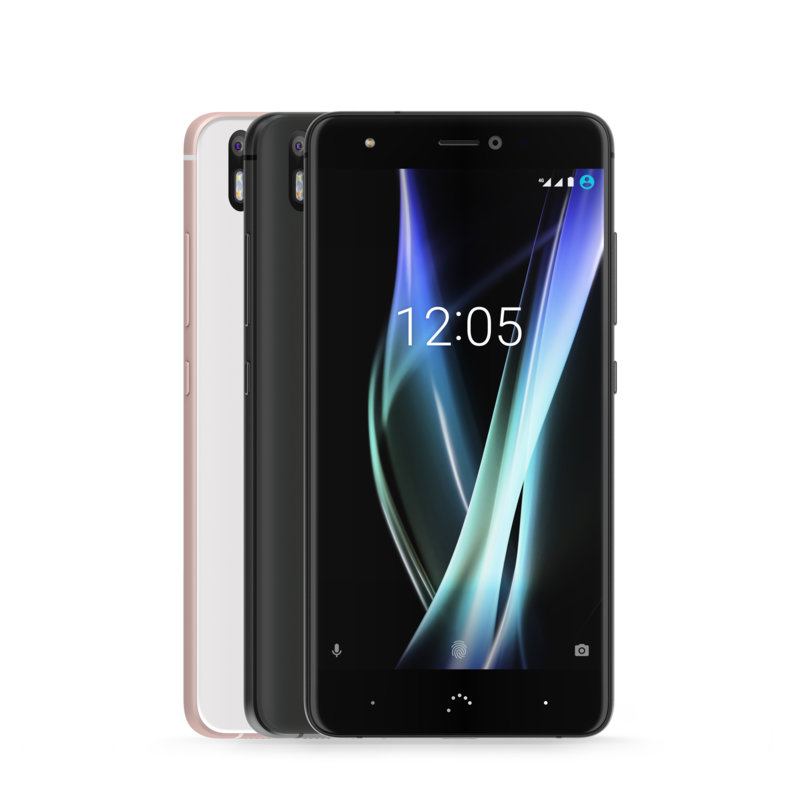 BQ usually escapes from media coverage mainly because of their non-competent smartphones against the China-based rivalry phones such as Xiaomi, Honor, and Motorola. In regions where these rivalry phones don't have many costumes, BQ has a niche. BQ is a Spain-based budget smartphone vendor which has its presence also in Europe and US.
The BQ Aquaris X and the Aquaris X Pro have effectually the same specifications with a Qualcomm Snapdragon 626 system-on-chip, a 5.2 inch Full HD (1920 × 1080) IPS display, a 16MP rear camera with a f/2.0 aperture, an 8MP front camera, and a 3100 mAh battery. Both these phones are mid-range smartphones in the product line-up. The difference between them us Aquaris X has 3GB of RAM paired with 32GB of storage while the X Pro comes with 4GB of RAM and up to 128GB of storage. They also differ artistically as the BQ Aquaris X has a plastic back while the X Pro has a glass back with both having the metallic frame.
The phones got announced in March 2017. The Aquaris X's price on launch was €280 ($347), while the X Pro cost €360 ($446)and €400 ($496) for the 64GB and 128GB storage versions respectively. They consigned to stock Android 7.1.1 Nougat which is the latest version available at the time.
Now both the phones, Aquaris X and Aquaris X Pro, are going to receive an update to Android 8.1 Oreo. Nokia (HMD Global) and Essential are the only other non-Google OEMs to have released Android 8.1 Oreo updates. Nokia 8 started to receive stable Android 8.1 update in this month, while the Essential Phone recently received its first beta of Android 8.1.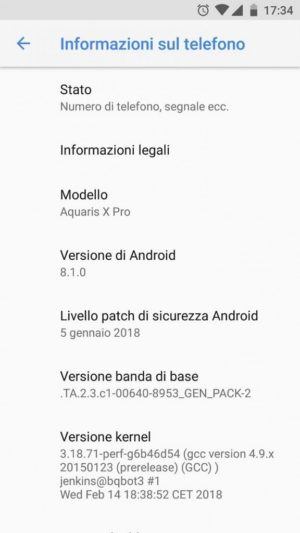 According to Lorenzo Ori, the external collaborator for BQ devices, the OTA update comes from BQ and it is the only available in the beta channel. A screenshot showing the update includes Android's January security patch is available. It's a glad news for the users of BQ Aquaris X and BQ Aquaris X Pro as they are going to be one of the firsts to roll out with these updated instead of big OEMs.