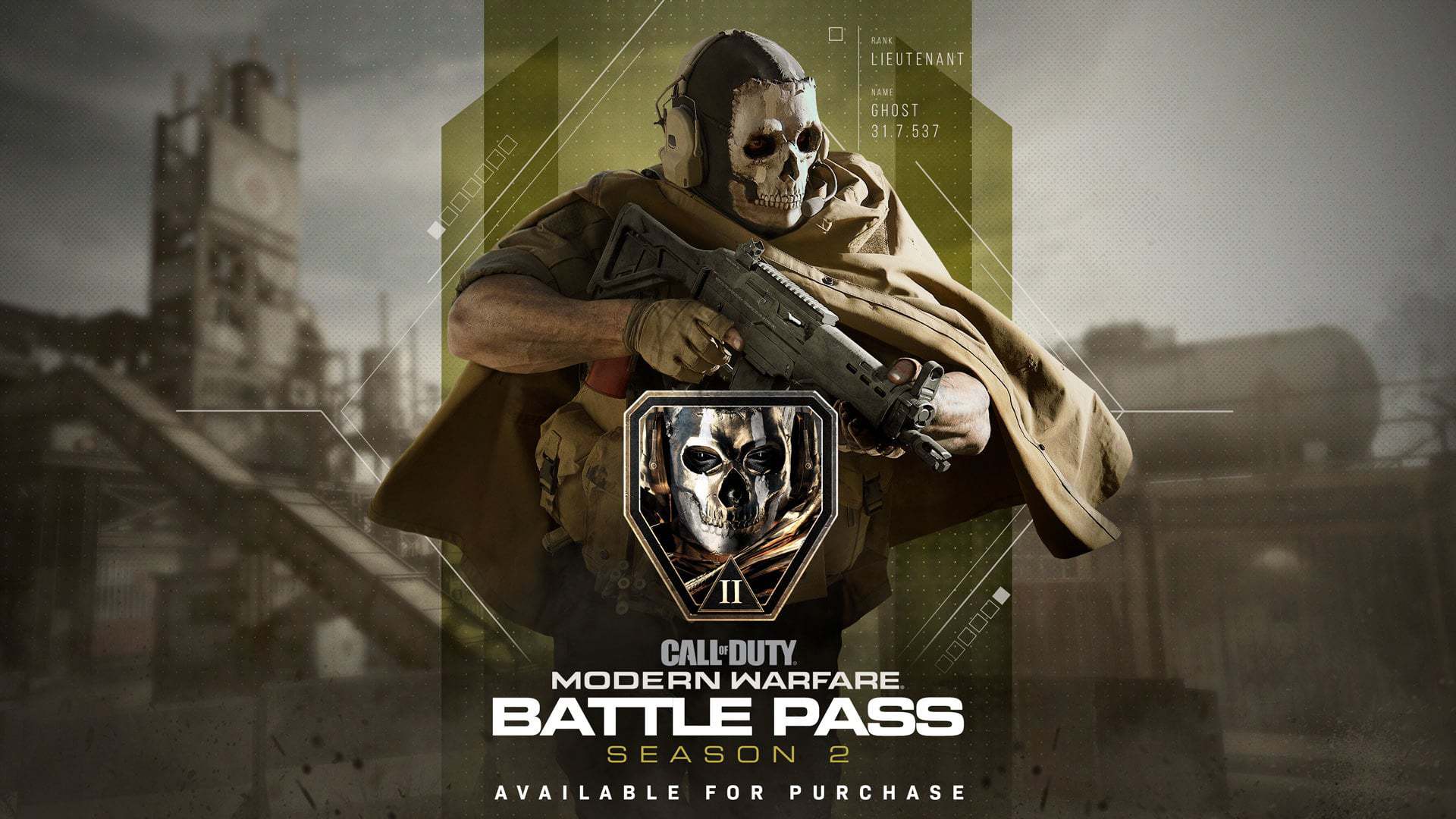 Call of Duty Modern Warfare season 2 was released by Activision and Infinity Wardon February 11, 2020. At last, all the leaks came to rest. The arrival of the new season brings along new content for the game. The game is available on all platforms such as PC, Xbox One, and PS4.
A trailer featuring the classic character from Modern Warfare 2- Ghost tipped along with a tease to what might be a battle royale mode. You can look forward to several multiplayer experiences through modes, maps, and an all-new Battle Pass.
Call of Duty Modern Warfare Season 2 brings five new maps. You can experience four of them on the launch day that includes, Atlas Superstore (standard), Rust (standard and Gunfight), Zhokov Boneyard (Ground War), and Bazaar (Gunfight). The fifth one, which is Khandor Hideout, will appear later in the season.
Concerning multiplayer modes, you will get to play in the CDL Playlist and Gunfight Tournaments on the first day, and in the mid-season, you will get access to Infected Ground War, NVG Reinforce, Gunfight Variants, and many more.
Weapons for the day one include the Striker 45 SMG, the Grau 5.56 assault rifle and these can be unlocked through the free tier of the Battle Pass, at tier 15 and 31, respectively.
If you buy the premium tier of the Battle Pass, you can unlock 100 tiers and the day one operator: Ghost. Two more operators, Mace and Talon, would come later.
100 tiers. 100 rewards to unlock.

Play your way to new weapons, the legendary Ghost operator, skins, blueprints, and more – all in the Season Two Battle Pass. Available now for purchase on all platforms. #ModernWarfare pic.twitter.com/ASRvuAAguG

— Call of Duty (@CallofDuty) February 11, 2020
The action-packed trailer of one minute shows Ghost compelling Captain Price to send a backup to handle a catastrophe. It additionally features two free weapons, three multiplayer maps, and one epic battle pass.
There are many challenges to complete, followed by ribbons to earn, rewards, and new missions both for Special Ops and Multiplayer. Activision blog revealed that Season 2 features Al-Qatala agents who smuggled Soviet nuclear warheads into the city of Verdansk. Ghost, a favorite character for the fans, plays the role of savior and leads the operations to save the world from devastation.
Call of Duty Modern Warfare Season 2 Content
Check out the in-store Season Two content on its launch and also the future droppings of season.
Battle on More Maps for Multiplayer –

Modern Warfare

for classic Multiplayer, Gunfight, Ground War game modes

Khandor Hideout – Standard Multiplayer (Mid-Season)

Return of classic map – Rust – Standard Multiplayer and Gunfight (Launch Day)

Airplane junkyard – Zhokov Boneyard – Ground War (Launch Day)

Bazaar – Gunfight (Launch Day)

Atlas Superstore – Standard Multiplayer (Launch Day)

Call of Duty League™ Ruleset Playlist (Launch Day), modified maps, weapons, and modes

Gunfight Tournaments (Launch Day), single-elimination 2v2 firefight 

Respawn mode Demolition (Mid-Season)

NVG Reinforce (Mid-Season)

Infected Ground War (Mid-Season)

Go Ghost with the Season Two Battle Pass – Battle Pass System Battle Pass, Free Tiers, and Battle Pass Bundle
The return of Ghost, along with Rust, will provide a sentimental experience to the Call of Duty: Modern Warfare players in addition to the exciting content!