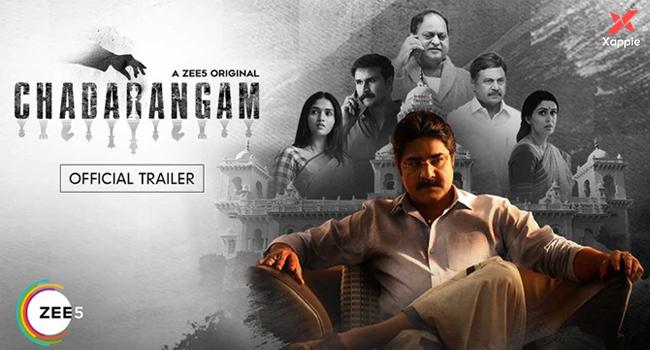 Zee5 is going to release the most expensive original Telugu language web-series Chadarangam from February 20, 2020. The new web series is directed by Raj and is produced by actor Vishnu Manchu under 24 frames banner. The series is based on the intense political drama that shows how an actor turns into a politician to serve his people and will have nine episodes.
Cast and Plot of Chadarangam
The main starring of the series includes Srikanth, Sunaina, Ravi Prakash, Nagineedu, who played important roles. It has high expectations and this sure-shot hit premieres on Zee5. It is based on true events that took place in the unified Andra Pradesh. It is a political drama with unexpected twists and turns and is fascinating. Just like the composite game of chess, with its manipulative and tricky nature, this series also has so many scenes that give goosebumps to us.
Below we have attached the trailer of the web-series, and you can watch it here.
The web series will premiere on Zee5 from February 20, do make sure to have a Zee5 subscription to watch it on your device.