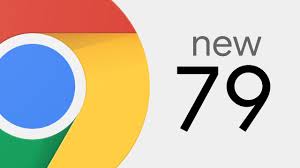 Chrome 79 for Android which was to be released earlier this week has been stopped due to a bug that deletes the user data. This bug was reported by the developers earlier and requested to stop the release of Chrome 79 for Android.
Chrome 79.0.3945.93 for Android was added with a fix to this bug and was reported to have started its roll-out for users.
A Google spokesperson confirmed ZDNet about the roll-out of Chrome 79.0.3945.93 for Android to have fixed the data deleting bug.
Chromium bug tracker tagged the data deleting issue as 'Catastrophe' and the release was paused by Google. Some of the users who updated their Chrome to 79 version, they realized that they lost their data unknowingly and without their intervention.
The Google spokesperson also assured the users of retrieving the lost data which he said, "the data is not lost. with the update, we will bring back all the data that is thought to be lost".
Google's developers switched the location of the Chrome directory in Chrome 79 and data in APIs like WebSQL which was left behind in the old location. Due to this the user data is believed to be lost and can't be seen in the user device. As soon as the information about the bug was informed to Google, it stopped the update.
As per the report, only 15% of the entire Chrome database received this faulty update. In the new updated Chrome 79.0.3945.93 for Android, Chrome and Webview updates are synced. This sync would allow the user to restore the lost data and fix the Apps that were affected by the faulty update.
If you are one of the users who lost the data, there is no need to worry as you just have to update with the newer update again. Meanwhile, by the end of this week, Google intends to restore all the data that is lost.