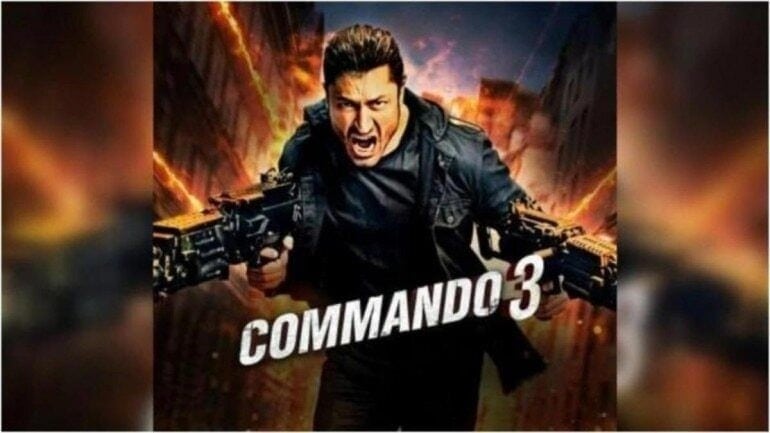 Commando series movies casting Vidyuth Jammwal are great to watch for action movie lovers. Commando 3 movie did entirely well at the box office, and people who love action sequences in the movie are waiting for its digital release. This movie is produced by Vipul Amruthlal shah and is directed by Aditya Datt.
Commando 3 Streaming Date :
The movie Commando 3 consists of Vidyut Jammwal, Gulshan, and Adah Sharma in the lead role and digital rights of the film are owned by Zee5. Zee5 is looking forward to releasing the movie on February 21, 2020. Earlier, the film was scheduled to release on 26th January 2020 but due to some technical malfunction, the film was not released on 26th January. 
In this movie, Jammwal played as commando Karan, who goes with Indian encounter specialist Bhavana reddy(Adah Sharma) on an anti-terrorist mission in London. Bhavana helped him in an earlier mission in London. Arman(Sumeet Thakur) and Mallika(Angira Dhar) also assist them who work for British Intelligence. They help Karan and Bhavana in the finding of organizing the next attacks by the terrorists.
The music for this film was composed by Mannan Shaah and Vikram Montrose combinedly. The production managers produced the movie at a low-cost around 25 crores, including both the cost of production and cost of promotion but collected 35 crores which made the film an HIT at the box office.
From 21st February 2020, the movie will be available on Zee5, and the users can download and watch the film in HD.
Here we have attached the trailer of the film below.
Coming to the ratings, IMDB gave 7.1 out of 10, and Book My Show gave a 79% rating to the film commando 3. From the ratings, we can say that the movie has fared good at the box-office.