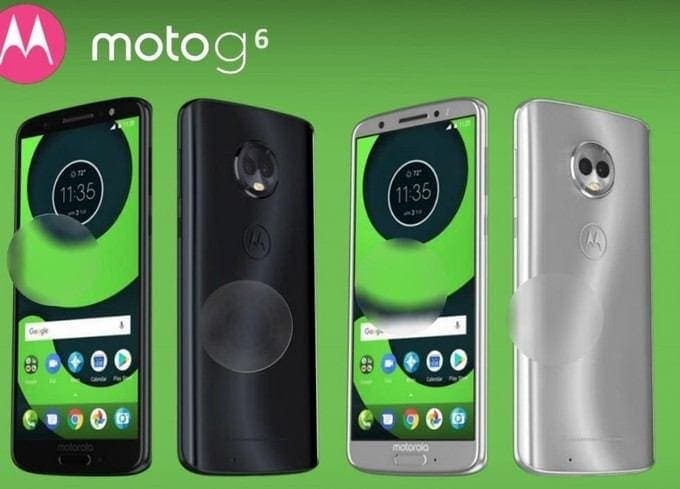 Moto G6 and Moto G6 Play are all set to be launched in the month of April 19 and May. So, with only a month left for the smartphones to be launched the leaksters have already revealed the complete specifications of the smartphone through a video.
The video reveals that the phone will be supporting a single rear camera and an 18:9 full-screen display, along with the virtual buttons. The internet is now completely full of pictures and screenshots of Moto G6 Play since a week now. However, the video was leaked online on SlashLeaks where the screenshots from the video were posted.
However, the design of the Moto G6 Play is no different than the previously leaked images. The Moto G6 Play is expected to boast a 5.7-inch display screen. Also, the smartphone is expected to be powered by Qualcomm Snapdragon 427 SoC, paired with an Adreno 308 GPU.
Speaking of the camera, which is the forte of Moto G Series, the Moto G6 Play will reportedly have a 13-megapixel rear sensor camera along with a 5-megapixel selfie sensor camera.
Now, the Moto G6 is supposed to have a 5.7-inch display with an 18:9 aspect ratio, similar to Moto G6 Play, However, the difference might be in the processor, which is reported to be a Qualcomm Snapdragon 450 SoC paired with 4GB RAM and a 64GB internal storage. The handset might have a 12-megapixel primary sensor camera and a 5-megapixel selfie sensor camera.
The third model of the series Moto G6 Plus will be sport a 5.93-inch display the largest of the three models, full HD+ IPS display. The processor is rumored to be powered by Qualcomm Snapdragon 640 SoC. The smartphone will have a 6GB RAM and a 64GB variant.
The pricing and the 32GB variant availability will only be cleared by the official launch April 19.