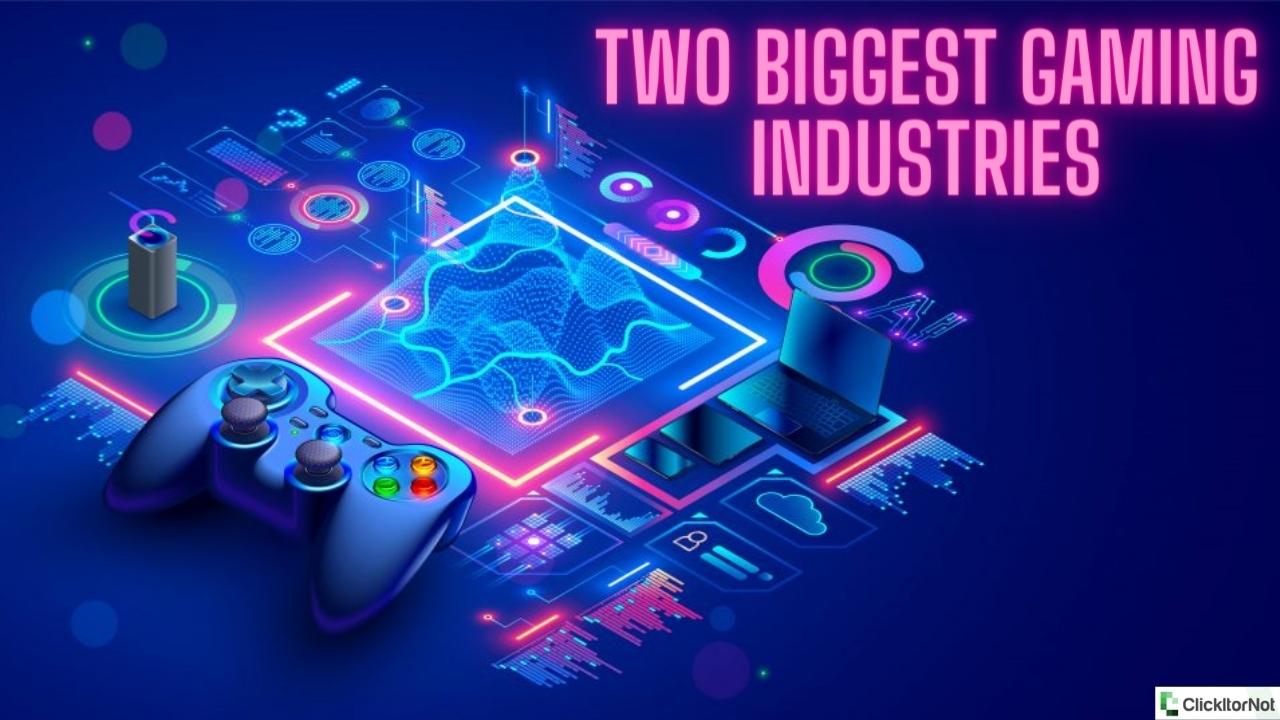 The gaming and iGaming industries have witnessed rapid growth in the past few years. As a result, these two entertainment giants produced numerous titles, hosted countless tournaments, and rewarded players with huge paychecks.
Moreover, the number of developers and providers is constantly growing, and the market is always ready to offer brand-new game and entertainment possibilities. However, these two industries have never been isolated from one another. In fact, the iGaming and the gaming industry continually impact each other in multiple ways.
Let's dive in and find out more about the mutual impact between these two substantial entertainment markets.
The Impact of the iGaming World on the Video Game Industry
The iGaming industry is one of the fastest-growing entertainment industries on the planet. And when we talk about iGaming, we usually refer to online casinos and sports betting sites. However, this market has seen many changes throughout the years due to technological innovations and business remodeling.
It is a fact that the iGaming industry is interconnected with the gaming industry in many ways. For instance, in the past few years, the iGaming world influenced the gaming industry through the hosting of many different gaming titles at the sites of online casinos. An example of this is the hosting of "Fall Out: New Vegas" on the official websites of certain online casinos.
And this is not the only case! Many other online casinos are also providing their customers with streaming services and the opportunity to play video game tournaments. However, there's an even more subtle mechanism of how the iGaming industry influences the gaming world.
Recently, many video game developers started featuring online casino games like roulette, blackjack, or poker in their video game titles. There're many examples of this – one such case is the Rockstar's Red Dead Redemption 1 & 2.
This video game has a whole section dedicated to tables, such as poker, dominoes, and blackjack. What's even more interesting is that these tables are a part of the game completion, and players must gamble a bit to get to the end of the storyline.
Another game with online gambling opportunities, including playing against real opponents, is GTA 5. However, the connection between the two biggest gaming industries doesn't stop here. Let's see now how the gaming industry influences the iGaming world.
How The Video Game Industry Influences The iGaming World
Usually, innovations in the video game industry are quickly adopted in the iGaming world and featured in some of the newly developed titles. Nonetheless, the primary and most apparent way video games influence online casinos and betting is through the mobile gaming market.
Online casinos have to provide mobile-friendly services to their customers. This means that each game has to be designed and customized to offer the finest mobile gambling experience. What you might not have noticed is that video game producers are those who are setting the standards in this field. Almost all the innovations and appealing graphics have been introduced first in the gaming world and then adopted by online casino developers.
What's more so, gamification is swiftly becoming a part of the online casino world. This practice, typical for the video games industry, is being introduced at the site of almost all major online casinos and sportsbooks.
Players can now, just like playing Counter-Strike or DOTA 2, climb up the leaderboard and claim multiple rewards. This way, online casinos enhance the gambling experience by making the players feel like they're a part of some video game.
The Connection Between iGaming and eSports
The fusion between iGaming and eSports has never been more evident. Currently, numerous online casinos and sportsbooks have a whole section dedicated to eSports betting.
Casino enthusiasts can now easily navigate the eSports category and place bets on intriguing DOTA, Fortnite, or LoL tournaments. Online casinos sometimes even give them a welcome bonus or other incentives to try their luck at some eSports titles.
Online gambling sites are looking at the potential growth of the eSports industry as their own chance to shine. Furthermore, the younger audiences, contrary to the older customers, are more involved in eSports and competitive video gaming. That's why online casinos nowadays are starting to offer competitive betting odds and are contesting one another.
Online Casinos & Video Games: Is There a Winner?
We're witnessing that online casinos are becoming more popular than ever. Players can now register an account and claim a welcome package full of alluring incentives and potential rewards. Plus, many elite online casinos offer a fully-fledged loyalty program, regular tournaments, leaderboards, and much more.
They provide all kinds of iGaming services, including slots, tables, live dealers, keno, bingo, and many other games. Great software developers, such as Play'n GO, NetEnt, Playtech, Novomatic, and Microgaming, usually provide these titles. Moreover, each player can choose different payment methods and get professional customer services.
On the other hand, video games are also gaining momentum. The video games sector is growing and is expected to reach $360 billion by 2026. Moreover, professional tournaments in games such as Fortnite, DOTA 2, Counter-Strike, and League of Legends are becoming a regular treat for all video game lovers. The video games industry also hosts incredible producers like EA, iTechArt, Activision Blizzard, Epic Games, Riot Games, and more.
The truth is that these two sectors are becoming intertwined and are starting to offer combined entertainment services. Furthermore, the themes are starting to reoccur, and iGaming and video game developers are inspiring each other regarding different design, gameplay, and player experience solutions.
Wrap Up
The iGaming and gaming worlds will continue to influence each other even more in the following years. With the emergence of new technologies like Augmented Reality (AR), Virtual Reality (VR), and Metaverse, these two entertainment industries will become even more intertwined.
From themes and design solutions to mini-games and leaderboards – these two industries will continue to impact one another. For example, some of the newly released video games will include superb mini-games where you can place your bets and win real money rewards.
You definitely shouldn't be surprised to find an eSports or video game section on an online casino website full of tournaments and betting options.
---
MUST SEE: