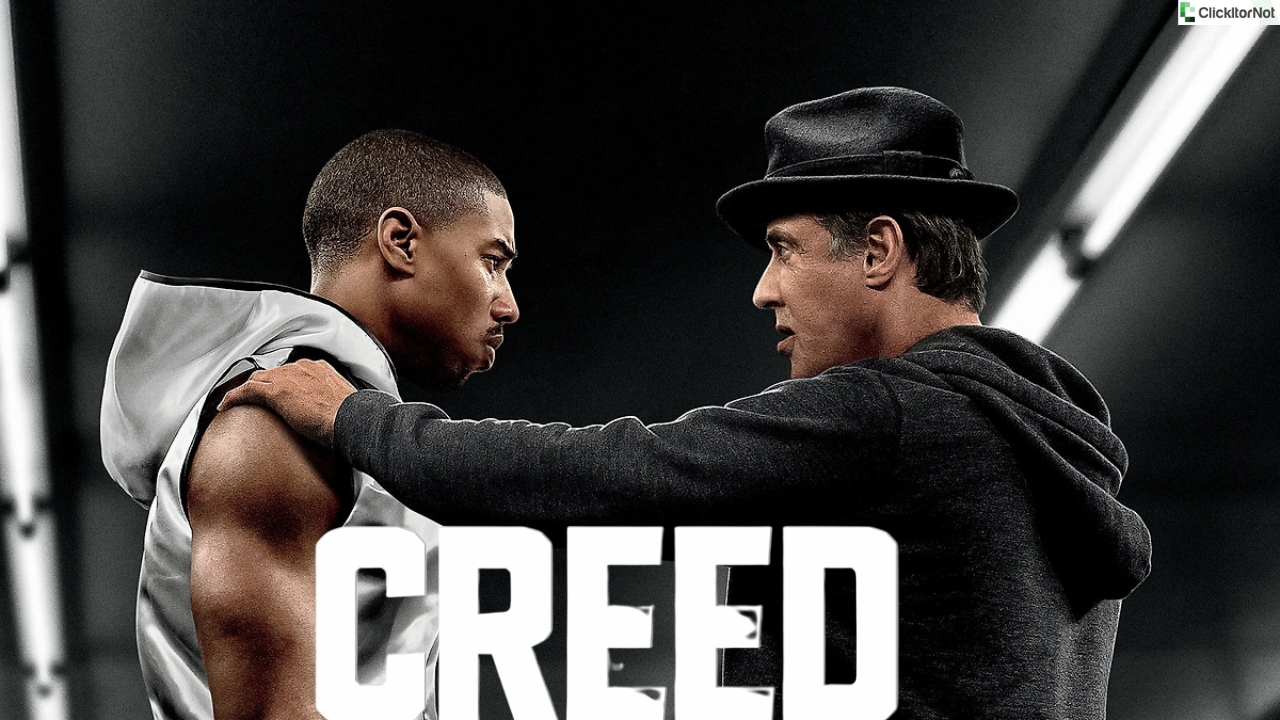 Creed
Creed is coming back with yet another movie in 2023. It is the ninth film in the Rocky franchise and a follow-up of two successful installments following the Adonis Creed.
The first Creed movie was released in 2015 and turned out to be a huge hit. Creed 2 came out in 2018 and furthered the fame and recognition of the Creed film series.
Now it's time to welcome Creed 3, which is set to release next year. If you are excited to know the release details of the upcoming Creed movie, then this post is for you.
Creed 3 Release Date
Creed 3 already has a release date. The movie is set to release on 3rd March 2023. So we are just a few months away from the premiere date.
The film is expected to get a theatre release and after some time, it might be available for online streaming.
As per reports, the principal photography for Creed 3 ended in April 2022. So far, there has been no indication of any reshoots. If there are any changes in Creed 3 release date, we will update the details here. So visit this page regularly.
Creed 3 Cast
Creed 3 cast is incomplete without Michael B. Jordan as Donnie Creed. We also have other actors from the previous film who will make a comeback in the third movie. The cast details are given below.
Michael B. Jordan as Adonis Donnie Creed
TBA as young Damian "Dame" Anderson
Wood Harris as Tony "Little Duke" Evers
Florian Munteanu as Viktor Drago
Alex Henderson as young Adonis "Donnie" Johnson
Tessa Thompson as Bianca Taylor
Jonathan Majors as Damian "Dame" Anderson
Phylicia Rashad as Mary Anne Creed
Tony Bellew as "Pretty" Ricky Conlan
Creed 3 Trailer
Creed 3 trailer is released just a few hours ago. You can check out the full trailer video here:
Creed 3 Teaser
Creed 3 teaser is not available. But we already have the official trailer, teasing the big Creed-Dame fight that we have been all waiting for.
Creed 3 Plot & Expected Storyline
Fans are super excited to know Creed 3 plot details. Although the release date is announced, information regarding the plot of the movie is sparse. The only thing we know is that the upcoming movie will focus on the big fight between Creed and Dame.
You may find more details about the movie plot in Creed 3 wiki guide.
Creed 2 RECAP: How did the last movie end?
Creed 2 was released in 2018. Many of you might have lost track of the storyline because it is already been many years. So let us give you a Creed 2 movie recap. This will answer your question "how did Creed 2 end?"
At the end of the second movie, Creed beats Drago, which makes Rocky emotional. Creed wants to celebrate the victory with him, but Rocky tells him "it's your time", before leaving.
Creed 3 Review & Ratings
Creed 3 review is great. The first two films have a massive performance at the box office. The same is expected from the upcoming film. Creed 3 IMDB rating is 7.6/10 and 95% on Rotten Tomatoes.
Where to watch Creed 3?
Creed 3 where to watch? At first, the film will be released in theatres. After some time, it might get a streaming release, the details of which are still unknown. As for the previous two movies, you can watch them on Prime Video.
Creed 3 Renewal Status
Creed 3 renewal status was updated after witnessing the huge success of the second movie. In 2020, it was announced that Michael B. Jordan will reprise his role as Adonis Creed in Creed 3.
Creed 3 Countdown
We are very excited to announce that Creed 3 countdown is on! The release date is 3rd March 2022. After a few more months, we will get to see the third Creed movie.
Creed 3 Spoilers & Leaks
We are sorry to disappoint you, but we don't have any Creed 3 spoilers to share.
Creed 3 News Update
As per Creed 3 news, the filming of the movie started in late January 2022.
If you want to stay updated on the movie, you should follow Creed 3 Twitter page.
Creed 3 Poster
Creed 3 poster is out. You can check it out here:
https://www.imdb.com/title/tt11145118/mediaviewer/rm411043329/
Final Thoughts on Creed 3
Creed 3 is coming on 3rd March 2022. Prepare yourself because things are going to get intense this time.
Creed 3 FAQs
What is the release date of Creed 3?
Creed 3 is scheduled to be release on 3rd March 2023.
Where can I watch Creed 3?
Creed 3 will be released in theatres. But at this moment, it is not clear whether it will get a streaming release.
Will Michael B. Jordan be in Creed 3?
Yes, Michael B. Jordan will reprise his role as Adonis Creed in Creed 3.
MUST SEE: