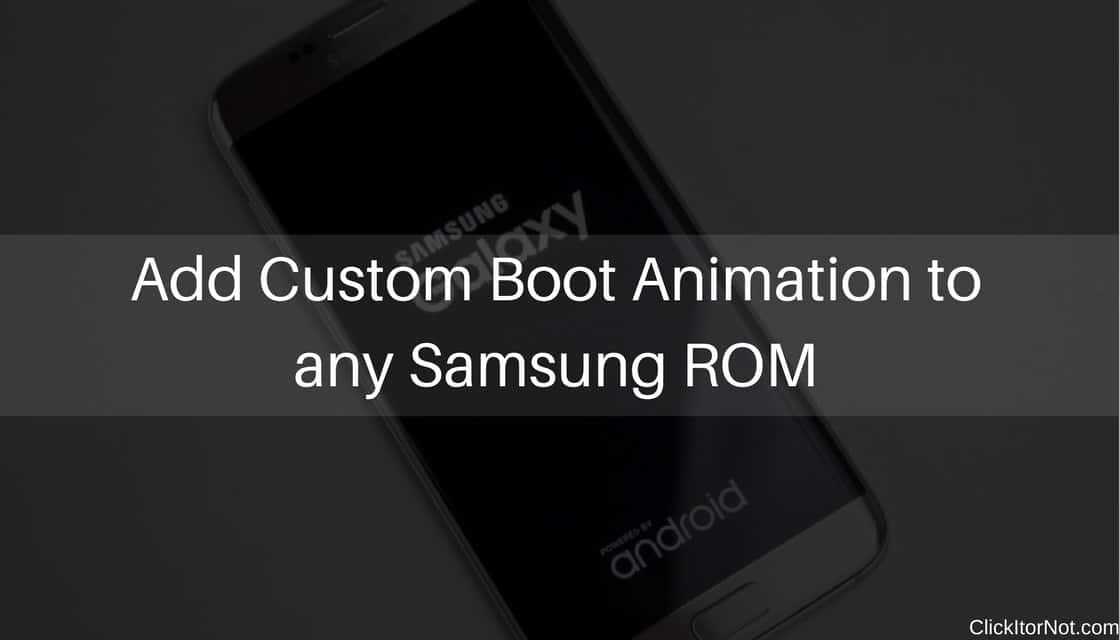 Boot Animation: when you turn on the power of your Android device or re-start it, that first screen which appears with brand name or logo, is called boot screen.
You can customise with a custom boot animation and get rid off annoying boot animation.
Custom Boot Animation in any Samsung ROM:  Some mobile manufacturers like Samsung don't like the open nature of Android, at times device manufacturers make ridiculous decisions in an attempt to set their devices apart from those of the competitors.
Samsung's choice of using a proprietary QMG format for its boot animations. QMG format is only used in Samsung devices, which is different from Android's default boot animation file. The QMG files need to be created using the expensive Qmage commercial software, thus effectively barring the average consumer from cooking up their own. Which stops a user to set custom boot animation in Samsung device. But using this trick, you can set a custom boot animation.
---
Steps to Add Custom Boot Animation
Downloads
Download Boot Animation Enabler
After downloading zip file from above download section, follow the below steps:
Boot your device into TWRP Recovery.

Tap on install zip.

Select choose zip from external sd card.

Now locate the enabler zip file and choose the file.

Click Yes to proceed.

Once flashing goes complete, press the back button to go the main menu and select reboot system now.
That's all. You may notice that on upon rebooting, you no longer have the SAMSUNG logo boot animation but a different animation that says android.
---
Use your Custom Boot Animation
Open files with root browsing tool such as Root Explorer, ES File Explorer.
Select and choose to copy or move the bootanimation.zip file.
Copy/Move the bootanimation.zip file to the directory /system/media/
After pasting the new boot animation file, long tap on it and Set the permissions to rw-r–r–.
Finally, tap on OK.
Once you have performed all of the above steps correctly, reboot your Samsung device and check out your awesome new boot animation.
---
Alternative method
:
If you don't want to too much work to set custom boot animation in your Samsung Galaxy, then you can try some apps. Boot box is one one of the best app to set custom boot animation on a rooted device. Download it from the Internet and open it.  Select phone resolution and download boot animation for your device. You must give this app root access. Grant or allow root access to this app whenever permission screen pop-up on screen.
Conclusion: Custom boot animation is fun. No need to worry about restrictions from Samsung or similar mobile manufacturers. Use own custom boot animation. Let us know which boot animation you set on your phone. You can keep your original boot animation file to revert it back if you want it on future. For custom boot animation you need a rooted device. There's lots of pros and cons for rooting a device. Rest on you what you want. Have fun.